We're Down To 6 On 'So You Think You Can Dance'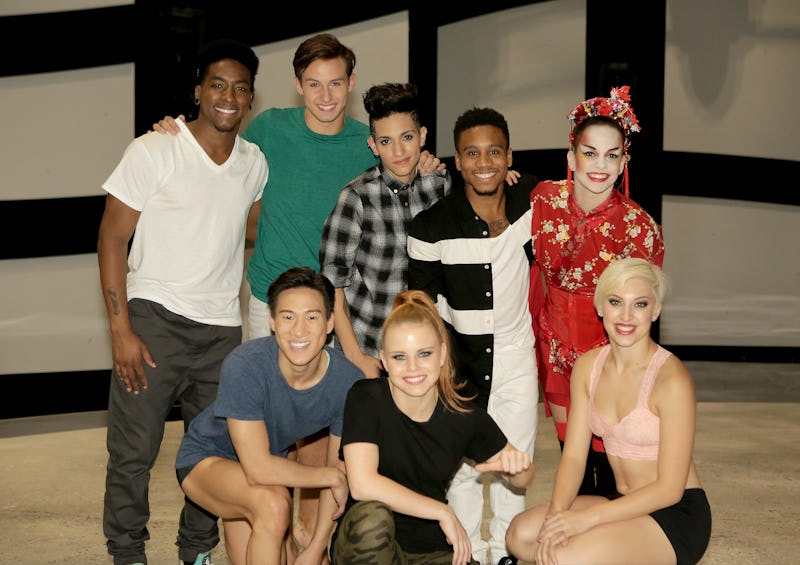 The tension is hard to read in these weeks of So You Think You Can Dance between the announcement of the Top 10 and the season finale. On one hand, the contestants have already made the tour cast and are guaranteed career opportunities when the show is over. On the other hand, it was still sad to watch Derek and Neptune get eliminated from So You Think You Can Dance. It's fitting, in a bittersweet way, that the two of them made the Top 10 together and are leaving together as well. Not only are we now down to the Top 6, but there are only three members left in both Team Stage and Team Street.
It's almost fitting that so many of the stories in the dances this week were about breakups, because after being with these dancers for so long and watching them grow, this elimination feels like we're breaking up with some of our favorite dancers. However, sadly I have to think I saw this coming. Derek Piquette has been in the bottom on four other weeks. He's definitely a fighter, but I'm not surprised that he was ultimately eliminated before the final. He's an amazing technician, but still needs to grow as an artist. Neptune, it seems, had the opposite problem. However, all of the judges practically begged him to enroll in classes and get some formal training once the competition is over. Let's hope he takes their advice! That said, Derek's contemporary routine with Jamie to that Stevie Wonder song that was choreographed by Tyce Diorio? It was stunning! Sometimes it really bums me out that dancers are mostly eliminated based on their performances the previous week. It's difficult to watch dancers leave due to their merits a week ago.
That, of course, means that Hailee and Megz are safe. Phew! Let's hope that Megz gets a better draw next week. She had a similar problem as Neptune with her Spanish Pasodoble. Meanwhile Jim and Gaby on Team Stage, as well as Jaja and Virgil on Team Street have never once been in the bottom six or four on So You Think You Can Dance. Can you believe that? These next few weeks are going to be rough on my nerves, I can already tell.
Image: Adam Rose/FOX