Is Anybody Better Than Gaby On 'SYTYCD'?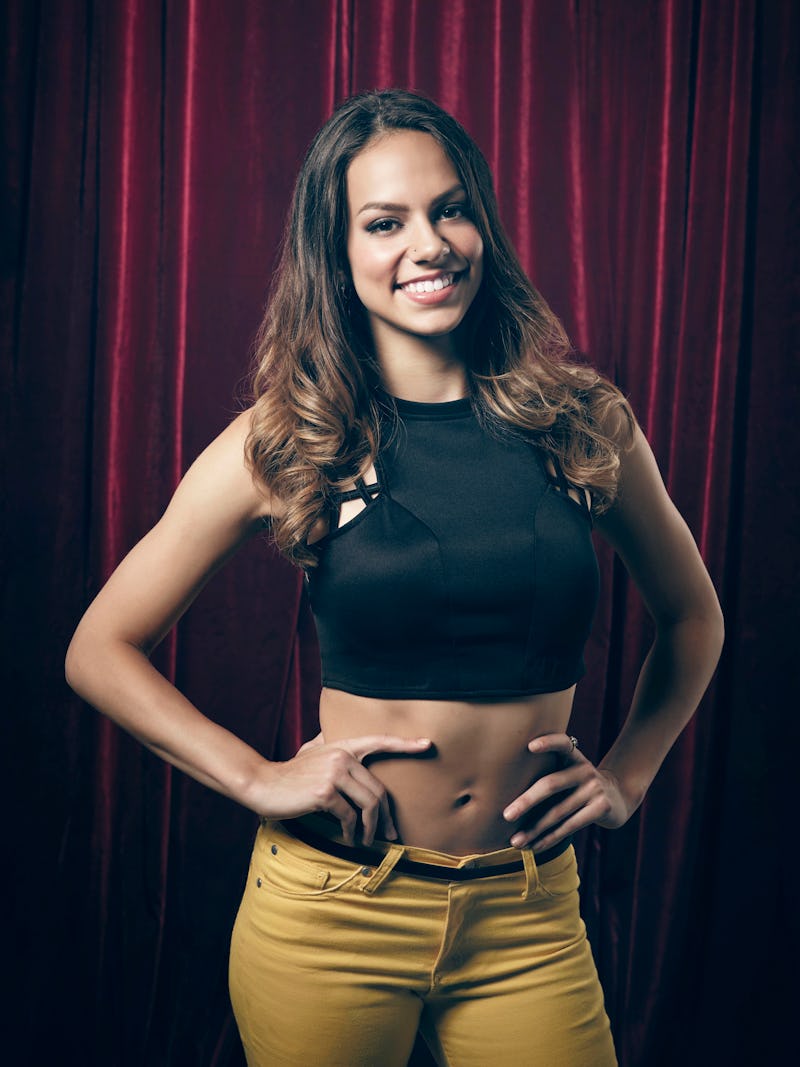 The showdown between Team Stage and Team Street on So You Think You Can Dance is going to be an emotional one. I'm already attached to so many members of both teams, and it seems unfair to compare them at this point. However, was anything more perfect than Gaby's contemporary routine on So You Think You Can Dance Monday night? She sailed right into the Top 6 I didn't think I'd ever be able to associate the Sarah McLachlan's song "Angel" with anything other than dogs... and maybe Leslie Knope's pump up mixes on Parks and Recreation. However, Gaby's routine with All-Star took the song to new, majorly emotional heights. I would (hesitantly) say that thisthe routine to go viral this season. If you missed the show tonight, you've gotta check it out.
Gaby got an immediate standing ovation from the judges, and it was well deserved. As they reminded her, it wasn't the first time she'd made them get up on their feet in praise. The piece was about anxiety and I felt her nerves through my television screen. I'm still in awe of how she was able to convey that feeling — the last thing that you want to do when you're feeling anxious is dance. It's a crippling feeling, not so much an explosive one, but she and her All-Star partner crushed it.
It really seems as if Gaby has got this competition in the bag, but with so much talent out there on Team Stage and Street, I'm scared to jinx her! Whether or not she wins the title of America's Favorite Dancer, we'll definitely be hearing from Gaby Diaz in the future. Nigel "warned" her that a lot of choreographers were going to want her as their assistant, but he advised her to make sure that she became a star first. Let's hope she takes that advice!
Image: Brooklin Rosenstock/FOX