'SNL' Is Missing These Vital Cast Members
Everyone has their own idea for the perfect Saturday Night Live Season 41 cast; there is a certain pleasure in talking about the SNL cast like a fantasy baseball team, combining different cast members with different skills until you make the strongest group possible. I've noticed this kind of talk ramps up around the end of the summer, when announcements come out about who the newest crop of hosts will be and whether or not the show will make any permanent lineup changes. This year, the show has already announced that it'll only add one new featured player to the list: Jon Rudnitsky, another young, white, male comic. How expected. So, with that addition, I've assessed the team and done a little fantasy casting myself. Here are the cast members I think the Saturday Night Live team needs.
I don't mean specific comedians. I mean, I'd love to see Louis C.K. join the cast permanently based on just on the hilarity of his hosting gigs, but, even though that would be great for my fantasy cast, I realize it might not be the direction the comedian wants to go. So, since the SNL crew as it stands right now definitely has some holes, here's who I'd like the show to add.
1. Someone Who Can Do A Decent Hillary Clinton
I love Kate McKinnon like the rest of y'all, but I can't get behind her Clinton. There's just no Hillary in it; it's just another one of McKinnon's wild-eyed ladies in a pantsuit. Amy Poehler at least had the laugh down, if nothing else. Even if the cast member isn't a perfect Hillary mimic, they need to find someone that at least has some kind of take on who she is or what she's like apart from "she's ambitious!" SNL has been making that joke since the '90s, and in 2015 it's definitely stale. The 2016 presidential campaign is already starting to feel dragged out, and it's going to be an even longer year suffering through a bad or obvious Clinton impression.
2. More Racial Diversity
I know, I know. SNL has been on for 41 seasons, which means we're now into our fourth decade of complaining that the cast is too homogenous. And, it does seem like the show's been trying to get better on the diversity front, even if this year's sole addition makes the cast that much whiter and more male. But, there's still room for improvement. For example, has the cast ever, in four decades, had an Asian cast member? (Fred Armisen might be part Asian, but he's just one cast member in more than 40 years.) I know it's been said before, but it bears repeating: Having an actually racially diverse cast means they can come up with a broader range of characters and cover a wider variety of public figures without the icky feelings that come with, say, having Nasim Pedrad doing an exaggerated Asian accent to become a Chinese translator character.
3. An All-Purpose Impressionist
Having a Hillary Clinton impressionist is a must, but it's pretty useful to have an all-around skilled mimic in the cast. Right now, all they have is Jay Pharoah, who does an excellent Denzel Washington and Barack Obama, a pretty good Jay-Z, and a terrible Kanye. Bill Hader had a ton of good impressions, like his Al Pacino or Vincent Price, but Darrell Hammond was the best — he could imitate anyone. In fact, since he's still on set as the show's announcer, they might want to bring him back in front of the camera to be Donald Trump again. Or Bill Clinton. Or basically anyone in the presidential race — see why it's a good idea to keep an all-purpose impressionist around?
4. People Who Are Better At Reading Comedy News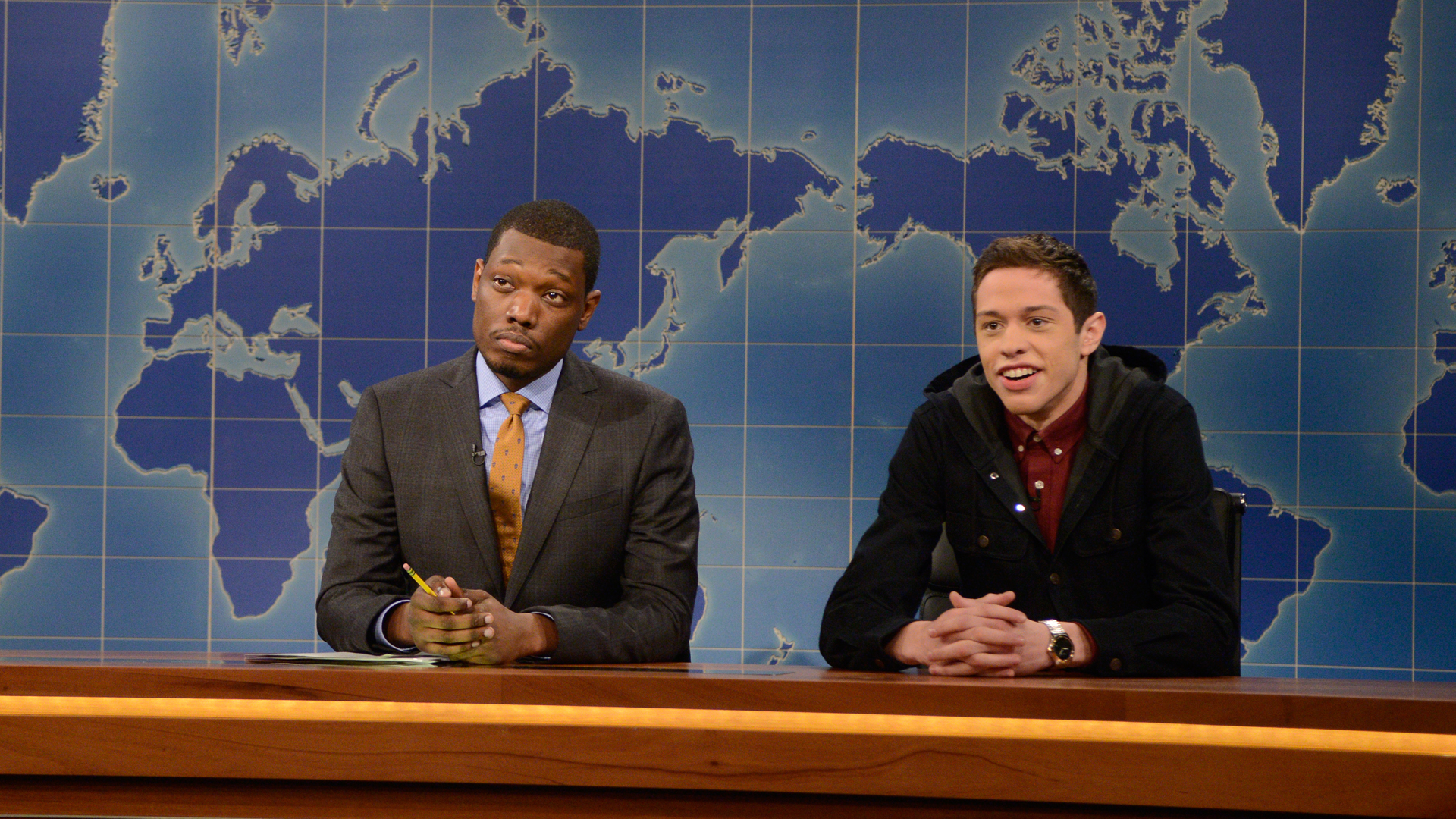 I know that Colin Jost and Michael Che are new, and I should give them time to grow into their "Weekend Update" roles. But, the've come off a string of such strong "Update" anchors, like Seth Meyers, Amy Poheler, and Tina Fey, that their shortcomings are magnified. The fact that they flub their lines every week seems particularly weak once you realize that reading comedy news is basically a cottage industry on cable now, with The Daily Show, The Colbert Report, Last Week Tonight with John Oliver, and even the Onion News Network doing it—why can't SNL find people who are good at it? It would be especially amazing if they could find someone to do a news-anchor character a la Colbert on The Colbert Report, but I'll settle for someone who can just make it through a sentence.
5. A Songwriter
OK, I'll grant that this isn't a must. SNL has had many strong years without someone playing the guitar to silly songs like Adam Sandler or Jimmy Fallon used to do. But, seriously, Sandler's Hanukkah song is more than 20 years old now, so I think the time is right for someone to step up and take that crown.
6. And, One They DON'T Need: Another Cast Member Interested In Making Videos
It seems like, after Andy Samberg and the rest of the Lonely Island guys left the show, everyone wanted to be the new Digital Shorts go-to. And, it seems like the show let all of them put videos on the air: Sometimes Jay Pharoah and Kenan Thomson do one, sometimes it's Kyle Mooney and Beck Bennett. When Mike O'Brien was on camera, he got to do a few video segments, too. Often, they'll run a couple in the same episode. It's getting to the point where, for a show with the word "live" in the title, they were doing three pre-filmed bits per show. I loved those Digital Shorts, too, and I understand they're the easiest to go viral, but the live component of the show is key, and I'd hate to see Saturday Night Live lose that in Season 41.
Images: Getty; Giphy