There Are Big 'Modern Family' Changes Ahead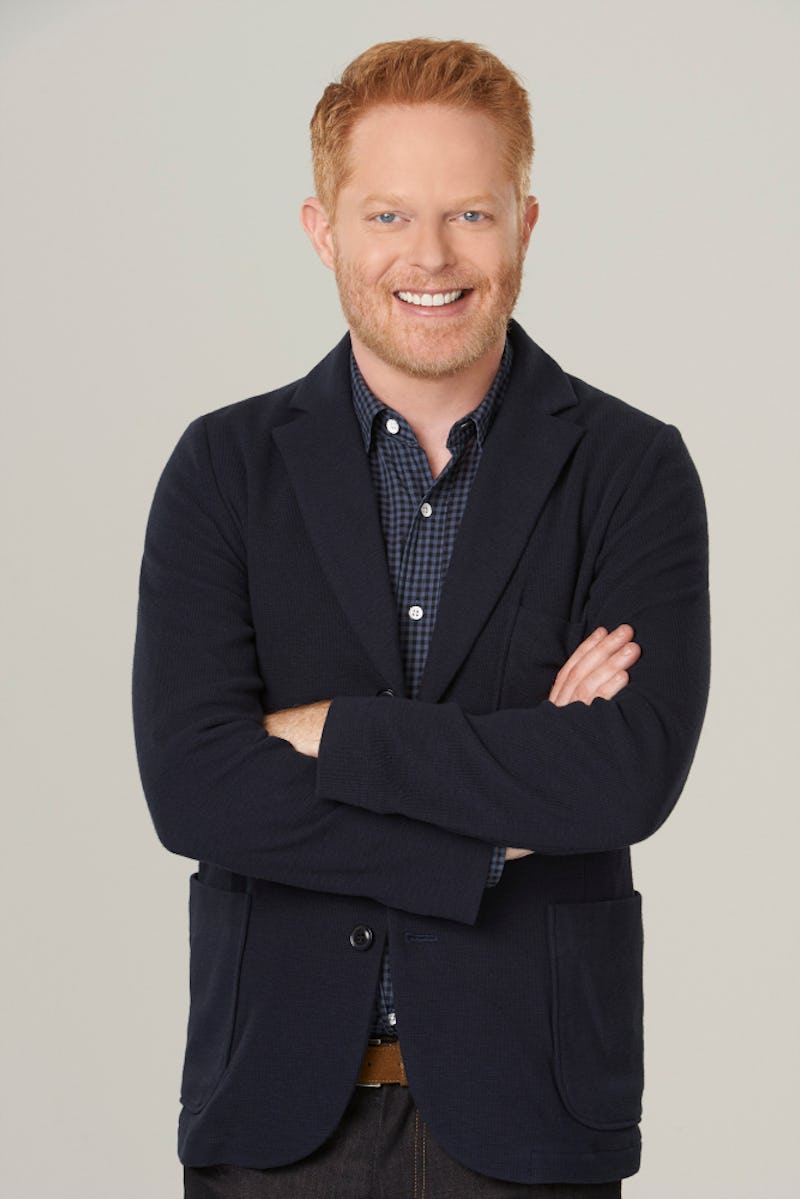 Who else is ready for fall TV's return? Me too. And I bet you if you're a die-hard Modern Family fan you can't wait to see what's going to happen during its upcoming seventh season. Lucky for you, Modern Family actor Jesse Tyler Ferguson is offering up scoop about the new season. If you don't recall, Season 6 ended with Cameron finally learning that Mitchell quit his job. So, will Mitch find a new job? Or is he going to discover a new passion? Well, Ferguson promises lots of fun episodes and hilarious moments surrounding Mitch's career search. He tells Bustle, "Cameron is sort of left with the burden of bringing home the bacon, so to speak."
Where does that leave Mitch? Let's just say he is pursuing all job avenues. "My character starts to get a little stir crazy and kind of goes off on a tangent of trying to paint to occupy some of his free time and tap into his artistic side," he reveals. "Then, sort of realizes there's no money in that. Then, starts picking up random jobs here and there. At one point, [Mitchell's] actually coaching Lily's soccer team, but yet [he has] no knowledge of how the game of soccer is played. The writers are giving me a lot of really fun stuff to work with this season, so far."
With that said, some tension develops between Mitch and Cam, but fans will continue to see Cam backing Mitchell in is his career journey, especially when it comes to coaching Lily's soccer team. Ferguson teases, "Eric [Stonestreet] and I just shot a really great episode, where [Mitchell] is coaching Lily's soccer team and [Cameron] is sort of coaching me over Bluetooth on what to say and [he's] watching the game from the bushes with binoculars." Yeah, that sure sounds like Cam.
There's no doubt Mitchell and Cameron provide some great Modern Family moments, all while being huge influences in the LGBT community, which is one of the reasons Ferguson loves playing his character. He says,
Mitchell is certainly an extension of myself. There's sort of a gray area of where he and I begin. It's a very easy character to play. I love the social ramifications with his relationship with Cam. I think they are, certainly, a pop culture touchstone for a lot of LGBT issues and a relatable character for a lot of people. I think there's something socially very grounding about them.
Ferguson admits that it's great to see the impact Cam and Mitchell have made in others' lives, but he doesn't single himself out when it comes to impacting gay rights and LGBT issues. He candidly says,
I don't ever pat myself on the back. I think it's definitely a collective effort, but Eric and I do meet people who tell us they've been directly effected by the characters of Mitch and Cam. Those characters have allowed for conversations to be started at the dinner table with their loved ones and had made the process of coming out easier in many cases. So, that's something we have a hard time ignoring and something we certainly don't take for granted and something we're very proud of.
And they definitely should be.
Images: Peter "Hopper" Stone, Bob D'Amico/ABC; Giphy