A Fan-Favorite Was Just Evicted From 'BB17'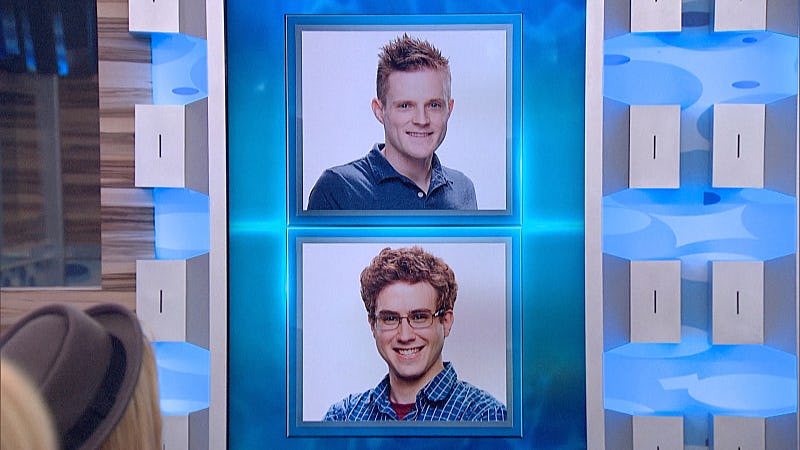 You might have brushed him off earlier in the season — dentist joke — but Johnny Mac was a force to be reckoned with inside the Big Brother house. He was stuck on the block like plaque on a tooth for the entire season, and it seems this was the week that he just couldn't scrape by (brace yourself for more mouth puns, I've got a list). Yes, dentist John was evicted from Big Brother 17 , and the timing is perfect — for him. Because just minutes after his eviction, Johnny Mac re-entered the house after being the last jury member left standing in the buyback competition. At this point, it's very possible that John will go on to win the the entire game, so depending on who you're rooting for, the events of Thursday night could be very good or very, very bad.
John had become a staple of the nomination wall. Remember when he wasn't placed in the right photo slot and he was mad? John was nominated six out of nine weeks on Big Brother, so you bet this screaming dentist deserved the top spot on the nomination wall.
I wish I could say I was surprised to see Johnny Mac voted out, but I wasn't. His game started crumbling a few weeks back when Clay was on his way out the door. John's little white lies started to catch up with him and he didn't recover from them well. It also didn't help that his sworn enemy, Vanessa, was on Mission: Impossible to get Mr. Screams-A-Lot out of the house. Despite their valiant efforts to maybe form some allegiance at the end of his game, Vanessa and John simply could not make this "thing" work.
Plus, Austwins & His Gum Beard — the strongest alliance in the house (and the group with the best chance of starting a folk band after this) — wanted Johnny Mac's blood. Austin, not so much, but Liz and Julia were so adamant about John leaving that they almost split into two more people and became quadruplets. Of course, now that he's back, that all could change.
For more game talk, make sure to check out Bustle's Big Brother podcast, The Diary Room. In our most recent episode, we talk with Clay and Audrey from Big Brother 17. Follow us on SoundCloud and subscribe on iTunes for future episodes.
Image: CBS