Best Female Movie Characters From The 1990s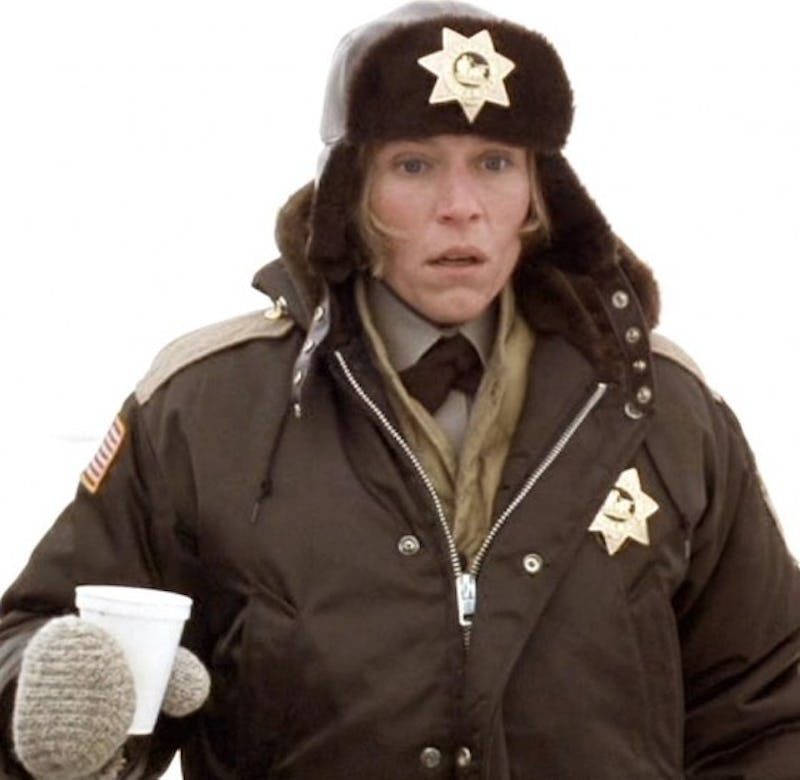 Our current relationship with the 1990s pop culture is a strange one. All at once, we cherish and bemoan the particularly slapdash decade of film and television, one that came about as some compromise between a return to '70s innovation and a maintenance of '80s schlock. The 1990s showcased just as wide a spectrum as that of its qualitative style in regard to its management of social consciousness. The 10 year span of sex comedies and action-heavy blockbusters was not always especially flattering to its depicted people of color, LGBT characters, or women. But peering through the muck were especially memorable portraits thereof, films that we remember fondly for that special marriage of inimitable '90s gloss and well-crafted nuance, films that gave us fantastic '90s female movie characters.
Films like these showed up in every genre: blockbusters, rom coms, gritty thrillers, Gen X dramedies, and those oddball cerebral pictures that won new just before the dawn of the New Millennium. Within many of these, we found big screen heroines to whom we'd become forever attached. In honor of that inescapable decade we dote upon with nostalgia, here's a list of some of the most enchanting female characters to hit theaters during the 1990s. Spacey high schoolers, menacing antiheroes, and dutiful world savers alike — they're all strong women, and they're each "very '90s" in their own way.
Cher Horowitz
From: Clueless (1995)
Played by: Alicia Silverstone
We'll begin with the obvious: The high school matchmaker and Emma modernization who is the virtual poster child for '90s teen films. Cher distinguished from her peers, both within her universe and outside of it, thanks to her rigid ethical code (never mind the holes in its logic) and championing of intellectualism.
Clarice Starling
From: The Silence of the Lambs (1991)
Played by: Jodie Foster
While it pains me to qualify any Jodie Foster movie above the magnificent Contact, FBI Agent Clarice is undoubtedly the actress' greatest gift to feminism — uniquely competent in the access of Hannibal Lecter and apprehension of Buffalo Bill Cody precisely because of her feminine perspective.
Dr. Ellie Sattler
From: Jurassic Park (1993)
Played by: Laura Dern
The original Jurassic Park's Dr. Sattler is leagues ahead of not only Jurassic World's Bryce Dallas Howard character, but of the vast majority of modern blockbuster cinema's female population. As knowledgeable, spirited, and courageous as her male counterpart, Dr. Alan Grant, and with a magnetic sense of humor to boot (one that finds laughter most often at the aforementioned's expense).
Jackie Brown
From: Jackie Brown (1997)
Played by: Pam Grier
Jackie Brown is not simply in contention for the superlative of Quentin Tarantino's best female character, but for his best hero altogether. Thrust into a life of high stakes crime, Jackie channels her devices perhaps more effectively than the vast majority of the director's malevolent brutes in order to come out the other end safely.
Vivian Ward
From: Pretty Woman (1990)
Played by: Julia Roberts
You can't really categorize the breadth of '90s cinema without including at least one cheesy romantic comedy. As far as the species goes, Pretty Woman is effectively insuperable, with Julia Roberts' giddy, superhumanly earnest call girl Vivian standing as the most divinely likable leading lady in the genre.
Amber Waves
From: Boogie Nights (1997)
Played by: Julianne Moore
Paul Thomas Anderson's tradition of complicated, almost twisted characters kicked off in earnest in Boogie Nights. Not only did the '97 film give us the multifaceted antihero Dirk Diggler, but also an ensemble of magnetic, psychologically maladroit characters like Julianne Moore's chronically lonesome Amber Waves. The layers to her character pile on unbelievably thick.
Lelaina Pierce
From: Reality Bites (1994)
Played by: Winona Ryder
The wonderful thing about Winona Ryder's character in Ben Stiller's Generation X manifesto Reality Bites is how empirically ordinary she is. Talented, spirited, ambitious, and capable, yes, but through and through one of the most relatably human heroine that young people were granted access to at the time.
Mallory Knox
From: Natural Born Killers (1994)
Played by: Juliette Lewis
A few steps further than the Gen X cynicism that ran rampant through films like Reality Bites was an even more extremely kind of contemporaneous counterculture: the birth of what we might today recognize as the typical pop culture antihero. Mallory and Mickey Knox were essential representations of the rise of America's obsession with "wrong." The fractured, vicious, hungry Mallory is one half of the 1990s cinema's most effective unit of villainy.
Marge Gunderson
From: Fargo (1996)
Played by: Frances McDormand
Could you imagine any list about '90s movie characters that didn't pay tribute to the Coen Brothers' earthy police officer and expectant mother? Marge Gunderson stands today as one of cinema's greatest cops, one of the Coens' most winning stars, and one of the decade's most feminist heroes.
Images: Gramercy Pictures (2); Paramount Pictures; Orion Pictures; Universal Pictures (3); Miramax; Buena Vista Pictures; New Line Cinema; Warner Bros.