Bet You Forgot That Women Directed These 14 Movies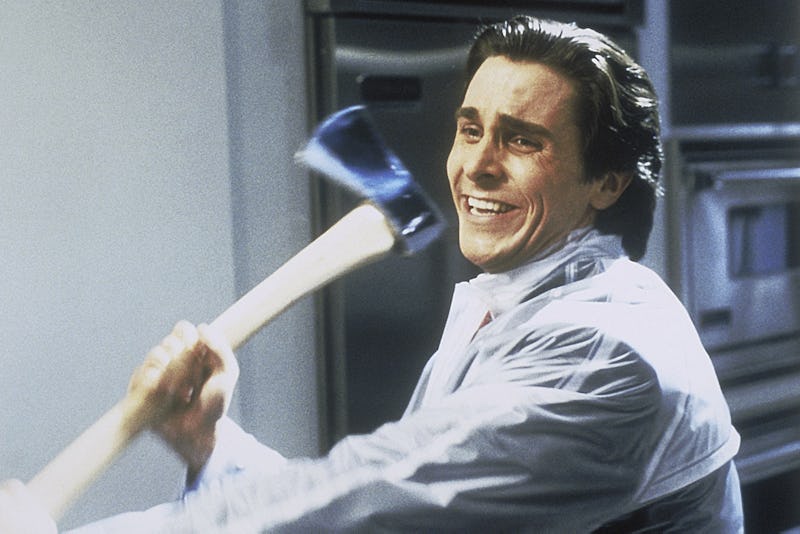 Time for some cold, hard facts: In 2014, women only directed two of the year's top 100 highest-grossing films. (That's a whopping two percent, for those of you keeping track at home): Specifically, Angelina Jolie's Unbroken clocked in at number 26 on the list and Ava DuVernay's Selma landed in the bottom half at number 61. Even worse, According to a study published by the University of Southern California's Annenberg School for Communication and Journalism earlier this year, which analyzed the 700 top films between 2007 and 2014, only 28 out of 779 directors were women, or 3.6 percent — despite the fact that are are a ton of awesome movies directed by women in Hollywood. (Which means that, yes, 2014 was actually below the already pitiful average.)
Where are these films, though? Occasionally they're hiding in plain sight, as it turns out. While Hollywood struggles to step up its game and admit that women are capable of having artistic vision while wrangling large groups of people, it's important to recognize the great films throughout history that were helmed by female directors — especially since, so often, it's not the women who get the credit for the film's success, but rather their big-name (and usually very male) stars.
Here's a list of 14 movies you probably forgot were directed by women. Not the kinds of movies that women are usually boxed into making, from YA franchises (Twilight) to romcoms (27 Dresses); but rather, films that run the gamut from crazy action to serious drama, from otherworldly horror to stoner comedy.
This pitch-black satire is famous for launching Christian Bale's career, but did you know it was directed by Mary Harron, who also adapted the screenplay from Bret Easton Ellis' novel with another woman, Guinevere Turner? Other than American Psycho, Harron has worked mostly in television, having directed episodes of many acclaimed shows like Homicide: Life On The Street, Oz, The L Word, Six Feet Under, and Big Love.
Last year's Australian sleeper horror hit was written and directed by Jennifer Kent in her feature film debut. Before she summoned The Babadook, Kent was most famous for her roles on Australian television shows.
3. Big (1988)
This classic family film may have landed Tom Hanks his first Oscar nomination, but he has director Penny Marshall to thank for his success. She would go on to direct several more acclaimed films, including Awakenings and A League Of Their Own; but the last film Marshall directed was 2001's Riding In Cars With Boys, and her most recent directing credit is a 2011 episode of Showtime's The United States Of Tara.
Audiences don't typically associate Adam Sandler's particular brand of manchild humor with a feminine touch, so it's probably a surprise to find out that Billy Madison was directed by Tamra Davis, who would go on to direct the so-bad-it's-good Britney Spears movie Crossroads.
Kimberly Peirce wrote and directed this 1999 drama about a transgender teen, which landed Hilary Swank the first of her two Academy Awards. She wouldn't follow up with another feature film until 2008's Iraq War drama Stop-Loss, starring Joseph Gordon-Levitt and Ryan Philippe. The third and last feature film on her resumé is 2013's remake of Carrie.
After starting her career directing various made-for-TV movies starring the likes of Kirk Cameron and Kelsey Grammer, Mimi Leder transitioned briefly into feature films, directing this asteroid-apocalypse film — which had the severe misfortune of coming out the same year as Michael Bay's Armageddon — and also 2000's weepy drama Pay It Forward. Now, her time is devoted almost exclusively to TV series, having directed episodes of ER, Smash, Shameless, and The Leftovers.
Definitely one of the most unexpected entries on this list, the '80s stoner comedy starring Sean Penn was helmed by Amy Heckerling in her feature film debut. Heckerling would go on to pioneer the talking-baby genre with 1989's Look Who's Talking and its sequel. She then made one of the most indelible high school comedies of all time, 1995's Clueless. Since then, she's been focused mostly on television, directing episodes of Gossip Girl, The Carrie Diaries, and Suburgatory.
OK, so technically Little Miss Sunshine was co-directed with a man — but that man is Valerie Faris' husband Jonathan Dayton, so this Best Picture-nominated comedy still gets credit. In fact, Faris and Dayton are a team, mostly known for their work on music videos for the likes of The Ramones, The Smashing Pumpkins, and Red Hot Chili Peppers. Sunshine was their feature film debut, and their only other Hollywood credit to this date is the 2012 romcom Ruby Sparks.
Before Ryan Murphy brought real-life serial killer Aileen Wuornos to his fictional Hotel, Charlize Theron won an Oscar for playing the troubled woman in this film by writer/director Patty Jenkins. For a while, it looked like Jenkins was going to be Marvel's first female director after she signed on to helm Thor: The Dark World, but she left due to creative differences. Ironically, she will know be DC Comics' first female director, having signed on to helm Wonder Woman after Michelle MacLaren left due to creative differences.
Yes, the Keanu Reeves/Patrick Swayze surfing and skydiving flick was helmed by the only woman to have ever won an Oscar for Best Director: Kathryn Bigelow. She may be more famous now for her serious war dramas like The Hurt Locker and Zero Dark Thirty, but back in the '90s she graced us with this film.
The Punisher may be one of the stereotypically "manly" heroes in the Marvel lexion, but the character's most recent big screen adventure was actually directed by Lexi Alexander. She probably seemed like a strange choice for such a brand-name action flick, given that her previous experience was fairly limited, her biggest title having been the 2005 crime drama Green Street Hooligans, starring Elijah Wood and Sons Of Anarchy's Charlie Hunnam. Alexander seems to be continuing down the comic book path, most recently having directed an episode of The CW's Arrow.
Penelope Spheeris is likely the most prolific director on this list, having helmed several popular '90s comedies, including The Beverly Hillbillies, Black Sheep, and The Little Rascals. But this Mike Myers film remains the highest-grossing title in her oeuvre.
This troubling drama about a mother and her sociopathic son was only the third feature of Scottish writer/director Lynne Ramsay, following two highly personal, if little-seen, indie dramas Ratcatcher and Morvern Callar. Her limited resumé has already drawn acclaim for her concentration on stimulating images and sound over traditional trappings of dialogue and plot, landing her coveted seats on juries for the likes of Cannes and the Venice Film Festival.
Without writer/director Debra Granik, we might never have encountered the global sensation that is Jennifer Lawrence; and what a dark place the world would be today if that had been the case. Thankfully, Granik — whose only other feature is the 2004 drama Down To The Bone starring Bates Motel's Vera Farmiga — must have a keen eye for budding talent, since she cast a then 19-year-old Lawrence in the role that would land the future superstar her first Oscar nomination.
Hopefully Hollywood will come to realize that, as these 14 talented directors prove, women are capable of directing some poignant, impressive films.
Images: Lionsgate Films; Giphy (11); in-love-with-movies, sadanddamned, anthonyplatinumice/Tumblr