Steve Should Totally Win 'BB17'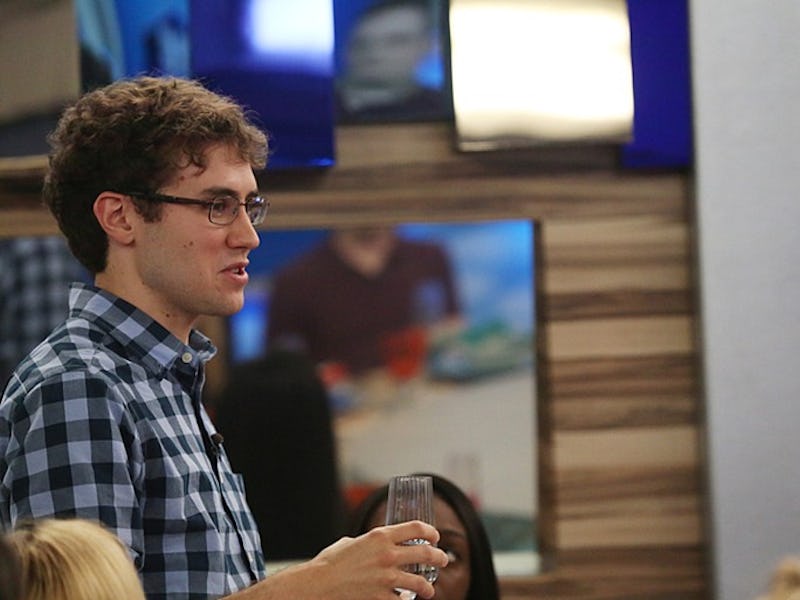 I've had a lot of thoughts about Steve this season on Big Brother 17 , and none of them revolved around him actually winning the season. But now, as fewer and fewer people remain in the house, Steve's looking like a pretty good option. After the second double eviction of the season — that saw James and Meg out the door — Steve gained power and put up the strongest duo in the house, Liz and Austin. So could this move help Steve win Big Brother 17 ? Compared to the other houseguests, Steve has made the best argument for winning the game and there are multiple reasons why.
Steve has become a rather divisive player. At first, he was a floater to the umpteenth degree with a vengeance against Becky. Then he started making moves sporadically that changed the game. Remember when he completely blindsided Jackie and caused her to get evicted during the first double eviction? Even though at the time that was like a bullet to the heart, it helped Steve's game because he gained trust in Austwins and Vanessa, while slowly starting the decent of the After Dark alliance.
Steve definitely has the Big Brother moves to win the game, but it will eventually come down to if the jury believes he is worthy of the title. For once, The Diary Room cohosts agree that Steve has the best chance to win. Check out the newest episode of Bustle's official Big Brother 17 podcast to hear what we have to say about Steve's chances of winning.
Here's why Steve should win Big Brother 17.
He's Made Big Moves
Nominating Austin and Liz — which ultimately turned into Liz and Julia — is a huge move. Besides James nominating Clelli, this is probably the biggest nomination in the game.
He's Flown Under The Radar
You know who else has flown under the radar? Derrick, Big Brother 16's winner. While Derrick made big game moves week after week undetected, Steve has adapted a rather similar game play by staying out of the way and letting the different sides of the house go after each other.
He's A Feedsters Dream Houseguest
You know you love when Steve talks to the feedsters when he's in a room alone. Even though America doesn't get to vote in the finale (for the winner), Steve's conversations with the feedsters proves he's the ultimate fan.
He Is Incredibly Observant
Sure, sometimes observant means nosy, but who cares? Steve has his ear glued to most doors where conversations are hidden, and it's caused him to see behind most of the players, like Vanessa.
Check out past episodes of The Diary Room on Bustle's Soundcloud page, and make sure to subscribe to The Diary Room on iTunes.
Images: Sonja Flemming/CBS; Giphy (4)