Fashion Week's Most Unexpected Attendees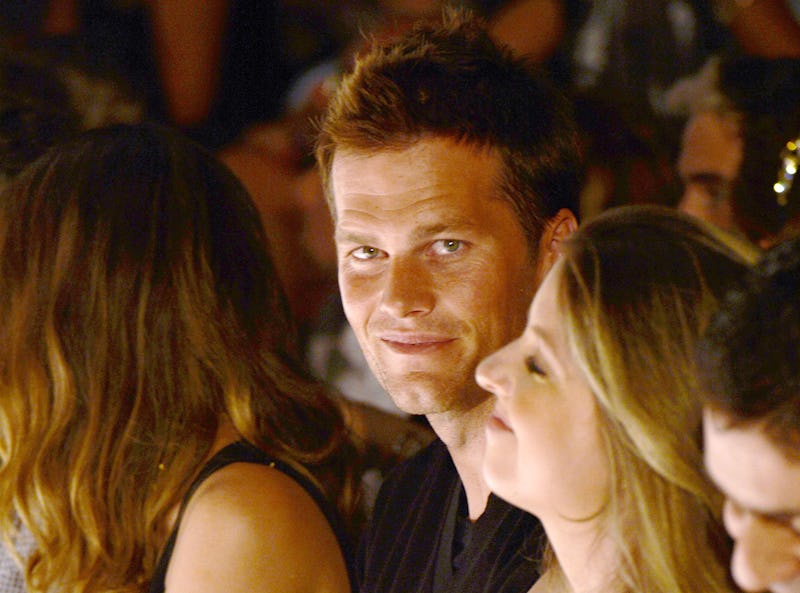 Playing "Spot The Fashion Week Attendee" between Sept. 10 and 17 is equivalent to shooting fish in a barrel; after all, the ranks of whimsically dressed women and men sauntering the streets of New York during the weeklong event are quite simple to pick out from a lineup. Simply seek the six-foot model sporting slicked-back hair and clashing prints, or the gentleman who has donned an immaculate three-piece suit with round glasses and a crocodile briefcase. However, Fashion Week's guest list is made up of more than bloggers, actors, and editors. The most perplexing group of attendees are those one would never expect to see at the side of a runway, let alone taking a seat alongside the sartorial elite.
Whether they be reclusive stars or CEO's whose interests in fashion aren't widely publicized, those who simply don't fall into the stereotypical street style categories of Fashion Week patrons are by far the most intriguing bracket of the guest list. While the camera lenses of photographers may be pointed in the direction of Kate Moss and Gigi Hadid, the real story lies with those characters who seem ever so slightly out of place at Fashion Week. From sports stars to CEO's, read on for the most surprising figures you'll run into at Fashion Week.
1. The CEO Of LVMH
Businessmen aren't as significant a population at Fashion Week as department store buyers or bloggers, but the group does make an appearance — especially when their vocation is sartorially related. As CEO of the fashion empire that is LVMH, Bernard Arnault is an ephemeral presence at Fashion Week. You might not see the magnate posing for street style photographers or snapping selfies, but the entrepreneur may well be viewing the fruits of his labor from a discreet location.
2. Tom Brady
Mr. Gisele Bundchen may have a career of his own despite the whisperings surrounding Deflategate, but during Fashion Week the footballer has been known to accompany his wife to the odd runway presentation.
3. Lindsay Lohan
After multiple DUI and drug charges, Lindsay Lohan has chosen to maintain a primarily low profile. The glaring exception is Fashion Week, when the design-minded actress often perches in a premium front row seat.
4. The Children Of Renowned Celebrities
Between Suri Cruise, Skyler Berman, and North West, Fashion Week has become overrun with miniature fashionistas. Not so long ago, viewing a child under the age of five at a Fashion Show was rarer than viewing a wild animal roaming the streets of Manhattan, but now the shocking trend of front row toddlers continues.
5. Leelee Sobieski
Once a romantic comedy darling of the '90s, actress Leelee Sobieski has reinvented herself as a street style icon and couture maven whose insouciant, elegant mien could give Diane Kruger a run for her money. How the Never Been Kissedstar leapt from indie roles on the big screen to relative obscurity in the early aughts, and finally onto the Best Dressed list in Vogue remains a mystery, but don't be alarmed if the lissome blonde sitting to your left at Proenza Schouler is Sobieski herself.
6. Elton John
If you're under the impression that Elton John's musical prowess is his only contribution to the arts, you're sorely mistaken. The sartorial virtuoso often snags a front row seat at Fashion Week, diverting attention from the catwalk with his well turned-out suiting combinations and elegant eyewear.
Images: Getty Images