Watch Tom Hiddleston Sing As Hank Williams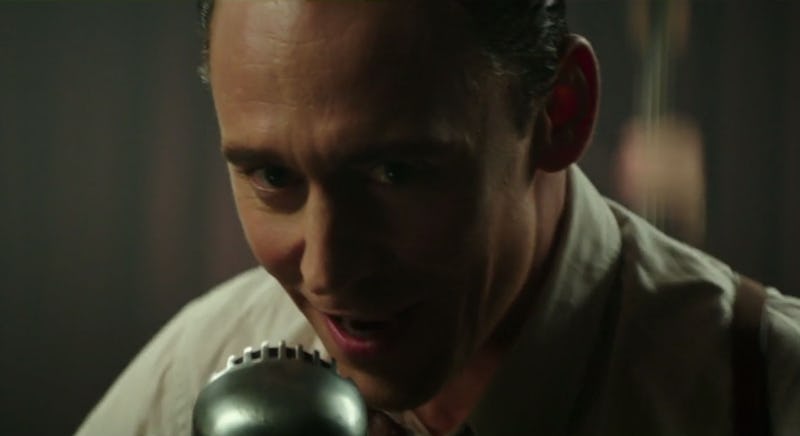 Stop whatever you're doing, because a very important and memorable moment is about to happen. You can now watch Tom Hiddleston singing as Hank Williams. That's right, the very first clip from the highly anticipated biopic I Saw the Light is here! On Thursday, Hiddleston shared the video via Twitter and it's beyond glorious.
Ever since it was announced that the extremely talented British actor would take on the role of the country singer, fans have been impatiently waiting to hear his southern drawl and take on Williams' music. Well, it's finally here and better than you could've imagined.
As you can watch (on repeat) below, Hiddleston sings the popular Williams song "Move It On Over" and he does a fabulous job. I always knew T. Hiddles could carry a tune, but hearing him as Williams for the first time just made me even more excited for the film. In addition to seeing Hiddleston in action, you can also watch Elizabeth Olsen as Audrey Williams, Hank's first wife. Even though you only see a short glimpse of her, I can already tell that Olsen will be phenomenal in the role. Plus, she is doing that southern accent justice.
With that said, it's now time to watch Hiddleston sing. Enjoy!
Image: Screengrab/Sony Pictures Classics