Ashley From 'BiP' May Have Found Prince Charming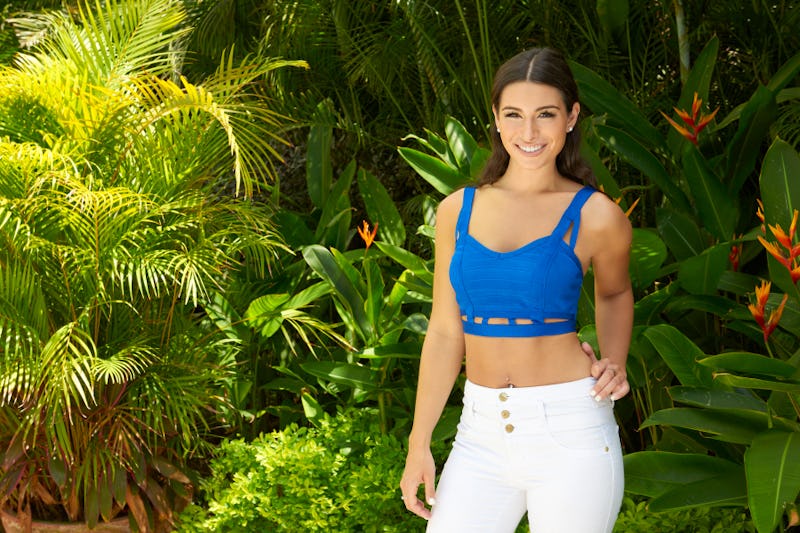 Well, Bachelor In Paradise may be over for this season, but the relationship bombshells have continued to drop well after the final rose was handed out. When we last caught up with Ashley I., our endless fountain of beautiful mascara-demolishing tears, she was still hopelessly infatuated with and recently jilted by Jared. She left Paradise in a haze of waterworks after his (fourth???) breakup with her convinced she'd lost the man of her dreams. But, she may have found him now. That's right, are Ashley I. and JJ dating after Bachelor in Paradise?
Unfortunately, throughout the season she was too hung up on Jared to really take notice of any of the other dishes in the feast of Bachelor In Paradise men, but she may have moved on from Ashton Kutcher's body double since leaving the sights of the reality cameras. Some social media activity seems to point to a possible blossoming relationship between her and JJ.
I know, it seems completely out of the blue to connect these two since their paths rarely crossed on this past season of BiP, but it seems that Ashley I. and JJ have struck up some sort of adorable romance according to recent Instagram photos posted to their respective accounts. This one in particular, posted by JJ, looks like a cozy couple picture if you ask me...
I mean, come on! How adorable do they look together? A mere day before JJ's Instagram post, Ashley I. posted a similarly themed photo to her own account.
USC again! Who took that photo of her? I am putting my money on JJ.
Couple this with some mysteriously Ashley-centric twitter activity on JJ's account and Ashley I. re-posting JJ's photo while basically spelling it out in her caption: ("Let's give them something to talk about"??? COME ON!), and you have a seriously solid base upon which to speculate wildly about the possibility of a relationship between these two.
But, hey. I'm all for it! JJ could be the perfect Aladdin to her Jasmine.
Images: Bob D'amico/ABC