Jessica Simpson is Officially Done With Reality TV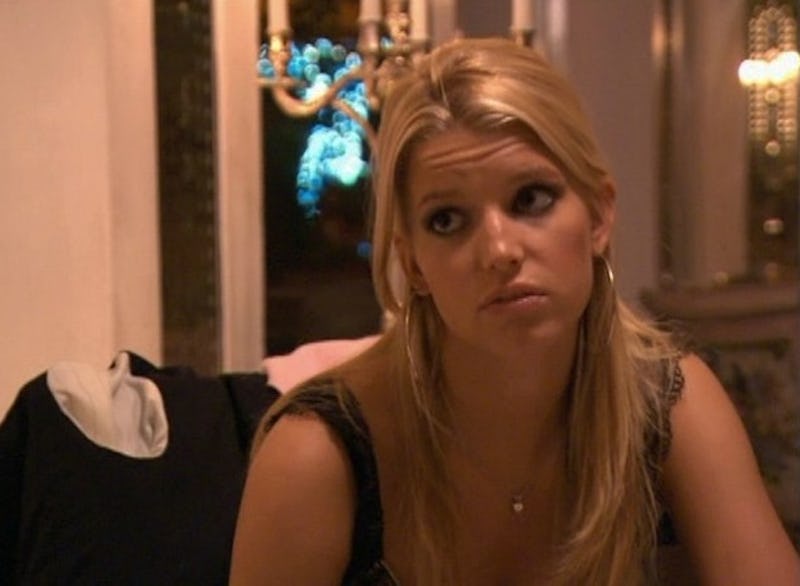 Breaking, but probably not so surprising news: Jessica Simpson has officially retired from reality TV. During an appearance on Today Wednesday, she stated, "that's very rearview. I'm very open with fans or just in the media, but having a camera on me at all times — I mean, we all know I probably stick my foot in my mouth a little bit too much," when asked if she'd ever consider making a comeback into the reality TV space. But, but — that's why we love you, Jess! Give the people what they want!
The pop star, now 35, has a whole different life than she did back in 2005 (when Newlyweds: Nick and Jessica officially went off the air, and I cried for a solid three days). She's married to former NFL player, Eric Johnson, and the pair have two of the possibly cutest children I've ever seen.
Even though her life has taken a much different path than we all would have imagined back in the early '00s, I can't help but miss the Simpson on reality TV we all grew to love — despite her inability to discern between chicken and fish (it's a confusing world out there girl, I got you). Let's take a look back at some of the best moments from Simpson during Newlyweds: Nick and Jessica. Because, well, bless her heart:
When Her And Nick Were #Goals Before #Goals Was A Thing
Even though it didn't end so well, their relationship was pretty damn cute while it lasted. Try to watch that intro and not tear up.
When She Was Every #Relatable Rich Person, Ever
Why look at price tags when you don't need to? Can't say I blame you, Jess.
When She Was Like "Pronunciation? What's That?"
Re: the platypus — excuse me — plat-a-ma-pus debacle.
When She Spilled The Tea About Age
This makes Ashley I.'s remarks on Bachelor in Paradise seem tame.
And Of Course, When She Probably Should Have Just Gone Vegetarian... Not Once
But Twice
Buffalo sounds pretty gross, tbh.
Though it's all in good fun for us to LOL at Simpson's reality TV one-liners, homegirl isn't stupid. She knew what she was doing, and even though it's been a decade since this show was on air, reality TV stars are still trying to master that effortless "who, me?" persona she encapsulated so perfectly. I guess you could say Simpson was a pioneer of sorts — and though her television days are now behind us, we should never forget what she brought to the table (regardless if she was unclear on what kind of meat it was).
Images: jessica-vault, like-pepsicola, witneyhouston/Tumblr; Giphy (2)