Clare From 'BiP' Is Totally Not Old, Guys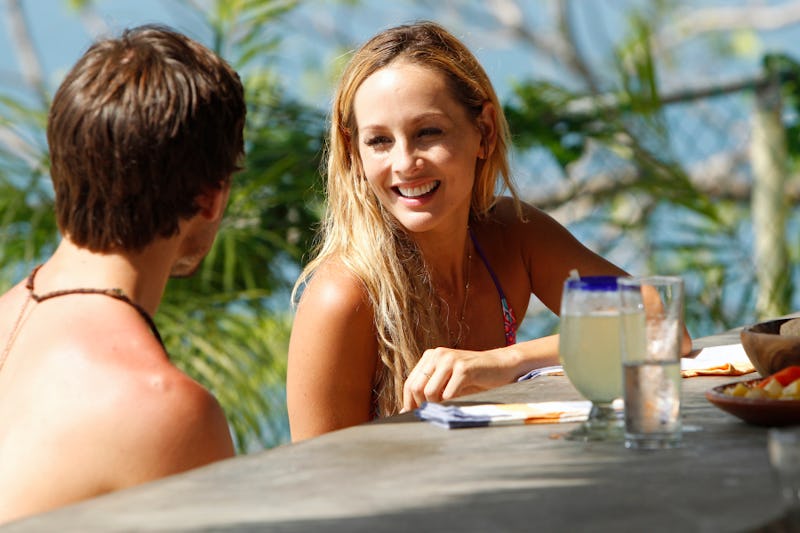 There is some seriously weird ageism going on during this season of Bachelor in Paradise. For some reason, resident crybaby Ashley Iaconetti sees herself as being persecuted by "old ladies" all over the world. In particular she's very focused on how old Clare Crawley is. You see, Ashley's got an obsessive (some would say) eye for Jared, who pretty much only went out with her to be polite. Instead, he wanted to (and eventually did) go out with Clare, and Ashley went on a rampage, calling Clare "a cougar", "an old lady", etc. She also threw a fit when Clare came back from her date with Jared and proceeded to talk about it. The horror! Oh, the horror!
But, Ashley's not the only one being super ageist. After Clare snubbed Mikey (read: went out with Jared), he made some rude comments about how she was too old anyway. Then, Jared said something about Clare being "eight years older" than he is, but she's "looking great." Oh, Jared. Open mouth, insert foot.
Real talk, Ashley & Mikey & Jared: Jared is 26. Ashley is 27. Mikey, himself, is 32. Clare is only 33. But, from all this age talk, you'd think that Clare is Grandmother Willow from Pocahontas, or something. I must be Yoda. But, as the dearly departed Aaliyah once sang, "age ain't nothing but a number," and she was a million percent right.
Tenley and Clare are the lovely ladies who have faced this truly strange ageism this season, and I think I know why — these women who are being called "old" are the women who have already spent time on Bachelor Pad or Bachelor In Paradise, and they're also the women who have been offered multiple dates this early in the game. Really, I think all of this ageism is sour grapes. Oh, and Ashley? Let's not forget that Chris Soules is also 33, and you had no problem dating him even though he was older than you. This is ageism and sexism at its worst honestly. (Ashley thinks it's all OK, though, because she once had a bad experience with a "cougar" so her behavior is somewhat justified.)
Clare and Tenley have simply proven themselves to be wonderful, desirous women who are comfortable in their own skin. And, what's wrong with that? It certainly won't prevent them from finding love. If anything, they have a better shot at it than the rest of this group because they're going after what they want instead of sitting around and complaining. More power to them.
Images: ABC/Rick Rowell