Empire Season 2 Will Be Full of Stars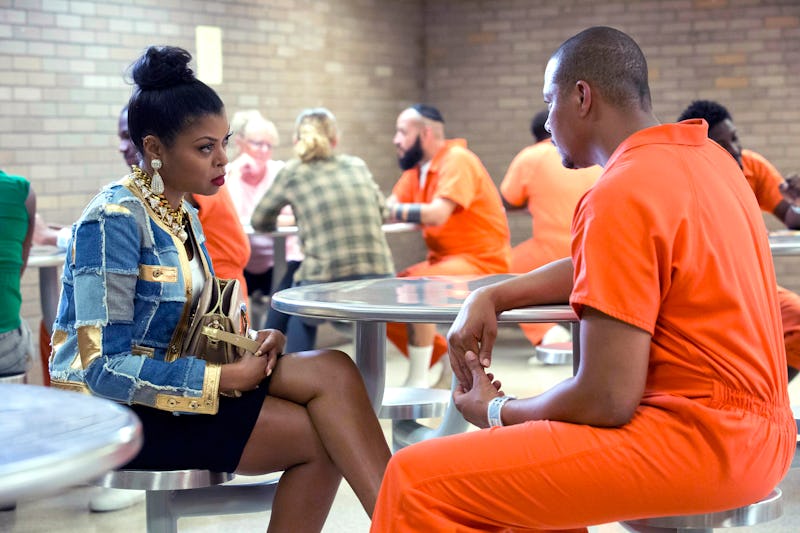 Empire will be back for its second season on Sept. 23rd, and by the looks of all the celebrity cameos and guest appearances, we're all about to be "'bout that Empire life" (i.e. without a social life). According to Entertainment Weekly, Vivica A. Fox will guest star on Empire as Cookie Lyon's (played by Taraji P. Henson) older sister. But, Fox will not be the only impressive guest star added to the roster.
There are so many cast additions at this point, it's actually becoming difficult to keep track of all of them. And how are we all to properly get excited/conjecture possible Empire plot lines if we can't keep track of all the possible characters? Half of the fun is thinking about what kind of trouble these guest stars will get the regular cast into. Though a lot of them already have solidified spots, some other cameos are up for speculation. Since we still have a few weeks until the premiere happens, who knows, maybe they'll be adding even more stars to show. Can't say I would complain.
Let's take a look at all the Empire Season 2 guest appearances that we can count on for now:
1. Alicia Keys
How did anyone not think of this sooner? Other than the blatantly obvious fact that she's always in an Empire State of Mind, she's perfect for this show. Keys doesn't have a definitive role yet, but I'm hoping that either a.) she'll help Jamal compose some music or b.) she will be a long lost daughter of Lucious'.
2. Ludacris
Luda shared this pic via his Instagram page, not-so-sneakily hinting that he will either be some sort of police figure or prison guard on the show. Call me crazy, but I would love to see these two form an unlikely bromance.
3. Kelly Rowland
Two of the best worlds colliding — Destiny's Child and Empire. Apparently, Rowland will play Lucious's mother (in what I can only assume is a flashback). Now if we could only get Beyoncé...
4. Chris Rock
In June, the show runner Lee Daniels instagrammed some pics of Chris Rock and Lucious Lyon being jail buddies. I can only hope this isn't a remake of The Longest Yard plot line, but you never know.
5. Lenny Kravitz
It was confirmed in May that Lenny Kravitz would be making an appearance on Season 2. His role hasn't been announced yet, but here's to wishing for a Hakeem and Kravitz mashup song.
6. Marisa Tomei
Marisa Tomei will play a "lesbian billionaire" named Mimi Whiteman — but it's not clear what exactly she'll add to to the show, or if she'll be beginning a romantic relationship with any characters.
7. Adam Rodriguez
You might not recognize his face, seeing that you were too busy staring at his abs in Magic Mike XXL...and you might not be the only one. But, as Variety reported, this up and coming actor will be playing a love interest for Cookie.
8. Pitbull
Mr. Worldwide joining the world of Empire ?! Hope he has the time of his life. I also think he'd be an amazing love interest for Cookie. Perhaps I just want Cookie to have all the love interests.
9. Common & ...Wait For It... OPRAH (Maybe)
Lee Daniels told Hollywood Access that Common and Oprah will have roles this season, but fans have yet to see any evidence. All I can do is pray that they will at least show up to this party — even if just for a minute.
With a line up like this, now you'll definitely know where to find me come Sept. 23rd.
Images: FOX; Giphy (9)