7-11 Will Deliver This Date Night Pack To You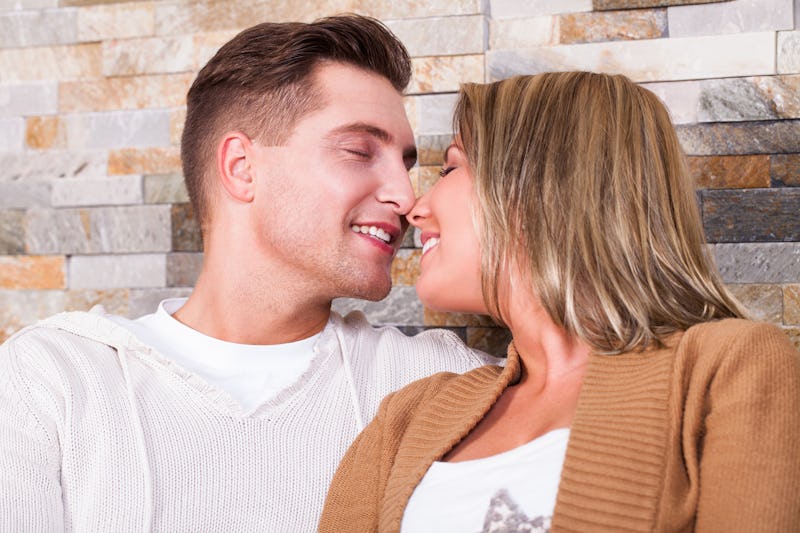 If you've been planning a super romantic evening with your lover and find yourself fresh out of ideas, look no further than everyone's favorite convenience store: 7-11's Date Night Pack is here to save the day, and provide you and bae all you need for a sexy night in.
The chain has teamed up with DoorDash, an online delivery service akin to GrubHub, and is now offering a slew of "specialty packages" designed to help in various scenarios, from a date to game day to a hangover. Currently, the service is only available in NYC, Chicago, and LA, but will expand to other regions eventually, because all of America should experience the luxury of a deliverable bundle of 7-11 goodies.
So what do these mystery packages contain, you might ask? Fortunately, the juicy details have all been released for our immediate consumption and pleasure.
For those Sundays when you seriously just can't make it out the door to get a bagel, you can spend $15 on the Hangover Pack and have 7-11 and DoorDash deliver you: extra-strength acetaminophen, a 25-ounce fruit punch Gatorade, a large pepperoni pizza and a smoked turkey and pepper jack sandwich. OK, I might actually be down with this, because I would definitely eat an entire pizza and a sandwich.
Later that day, while you're watching Sunday Night Football, you can use 7-11's miraculous services yet again, and order the $25 Gameday Pack, which contains: 10 buffalo wings, a two-liter bottle of Coke, Nacho Cheese Doritos, a large pepperoni pizza and Tostitos Scoops. (Chips but no salsa? Harsh.)
If you're ever feeling under the weather and can't convince your friends to come take care of you, 7-11 will come to your rescue with the $20 Sniffles Pack: a 20-ounce Orange Gatorade, 7-Eleven brand allergy relief, cold and flu relief, Ibuprofen and tissues.
And the best bargain of them all, for all of you who need a little energy boost: The $9.75 Endurance Pack, which contains a 5-Hour Energy Extra Strength, a Clif Chocolate Chip Bar and one of either a Monster, Red Bull, or Rockstar energy drink. Perfect for late night study sessions, right?!
Of course, I've saved the best for last. Here's a breakdown of everything included in the sure-to-be-a-hit Date Night Pack — I know what I'm doing this weekend (for the low, low price of $20 plus a $2 delivery fee).
1. Ben & Jerry's
More specifically, it's chocolate chip cookie dough ice cream, because presumably no one in America would dare to have a different favorite ice cream flavor. Surely for $20 you should be able to choose your flavor...?
2. A Hershey's Bar
One (1) Hershey's bar. For two people. Yeah, no f*cking way, 7-11. That Hershey's Bar is mine, and mine alone. Fighting over this chocolate bar will almost certainly kill any romantic vibe that might have flourished under the influence of the ice cream. (Also this is sounding a lot more like a Period Relief Pack than a Date Night Pack...)
3. Red Bull (??)
OK I just really do not get this one. You need...energy...for all the...sex you're about to have? Maybe? Either way, we've run into the same problem as the Hershey's Bar. I have to share this crappy Red Bull with my partner? No thank you.
4. 18-Piece Pack Of Trident Gum
Because you're definitely going to need to freshen your sh*tty breath after all that snacking and energy drinking.
5. Three-Pack Of Trojan Ultra Thin Condoms
FINALLY an item that makes sense for a "date night" package. Although, to be honest, any guy that splurges on this luxurious date pack for me is going to need a lot more than three condoms...*wink*
Want more of Bustle's Sex and Relationships coverage? Check out our latest video on sex positions to help him last longer:
Images: fotogestoeber/Fotolia; Giphy (5)