Neil Patrick Harris & Perez Hilton Are An Odd Pair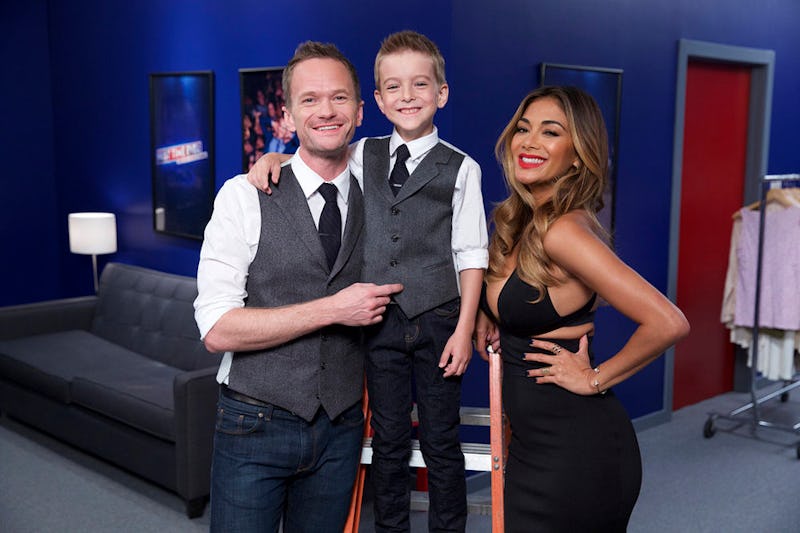 Neil Patrick Harris looked like he was having a blast during the Tuesday night premiere of Best Time Ever , his new variety series. He welcomed special guest stars like Reese Witherspoon, Nicole Scherzinger, and Carson Daly. But Twitter spotted another face in the crowd: Perez Hilton was in the audience of Best Time Ever , but why? The entertainment columnist and personality was spotted in the front row of the show, along with Harris' husband David Burtka. Throughout the show, I waited for Hilton to make an appearance on stage throughout all the antics, pranks, and fun — but alas, Perez stayed put in the audience. So, what was he doing there? Well, they're friends now.
Mario Armando Lavandeira, Jr. — a.k.a. Perez Hilton of the famous Hollywood news website — became infamous for spending a lot of energy to get NPH to come out as openly gay. But that's the past now. Really. Perez actually contributed to NPH's autobiography, cleverly titled Choose Your Own Autobiography , in which Harris calls him "an older, wiser Perez Hilton." Sounds like the hatchet (if there ever was one) is totally buried and now they're friends who support each other. Isn't that great? Perez even stopped to pose for some photos.
Now, a show like Best Time Ever is always ripe for some surprises, whether it be NPH good-naturedly stalking and photo-bombing a newlywed couple from Tuscaloosa, Ala., or Gloria Gaynor singing "I Will Survive" for an impromptu "secret camera" at-home karaoke segment with Scherzinger. I mean, what will they think up next?
Here are some other surprise guest stars I think should drop by Best Time Ever.
Cobie Smulders
I know How I Met Your Mother was on CBS and Best Time Ever is on NBC, but come on! How about a Barney and Robin reunion? NPH is already suited up as host.
Ben Affleck
They acted together on-screen during very creepy circumstances in Gone Girl. I think they need to meet up again under slightly-less dark circumstances on NBC.
Justin Bieber
I know the Apology Tour is pretty much over, but why not break some hearts and sing some songs with NPH? I hear Biebs has a great new hit song out that he could sing on the show.
Octavia Spencer
Remember that awkward lockbox joke from this year's Oscars? I think it's about time NPH erase that from all of our memories by inviting the actress on the show and doing a funny segment with her that'll have us saying, "What lockbox?"
Hugh Jackman
NPH is widely known as a great host and hosted the Tonys successfully. So is this Aussie. They've had a host-off at the Tonys, but how about for Best Time Ever? It's always fun to see these two hosts with the most together.
And you can count on NPH to have a great time with it all. The best time ever, if you will.
Image: Tyler Golden/NBC