'DASH Dolls' Khadijah Haqq Is A Star On The Rise
That the Kardashians own a chain a glamorous boutiques isn't news to anyone who follows the girls, but their new Keeping Up With The Kardashians spin-off DASH Dolls is throwing the California location's doors open and giving fans more than a peek inside. The show is open for business beginning Sept. 20 (on E!, naturally), and is adding to the universe of starlets who orbit Kim, Khloé, and Kourtney. Among them is DASH Dolls star Khadijah Haqq McCray, none other than one of Khloé's BFFs. She and her sister Malika will be running things at DASH, so it's vitally important you get to know her now.
In the trailer, one of the Dolls describes working at DASH as "kind of a sorority house and a circus." So I suppose that makes the Haqq sisters the den mothers/ring masters. In other words: They're in charge of the chaos. In addition to keeping the 10-year-old business running, they also have the task of connecting with the Kardashians' audience. Kim & Co. will drop by for guest appearances, but this series is all about their Dolls. Here are seven important facts about Khadijah Haqq to mentally catalog before DASH Dolls makes its big premiere.
1. She's Twinning, 24/7
Double the glam, double the gorgeous: The Haqq sisters are identical twins! They've done so much professionally together already, from performing arts school to modeling to acting; ruling reality as a twosome is the next step.
2. She's Got A PhD In Kardashian-isms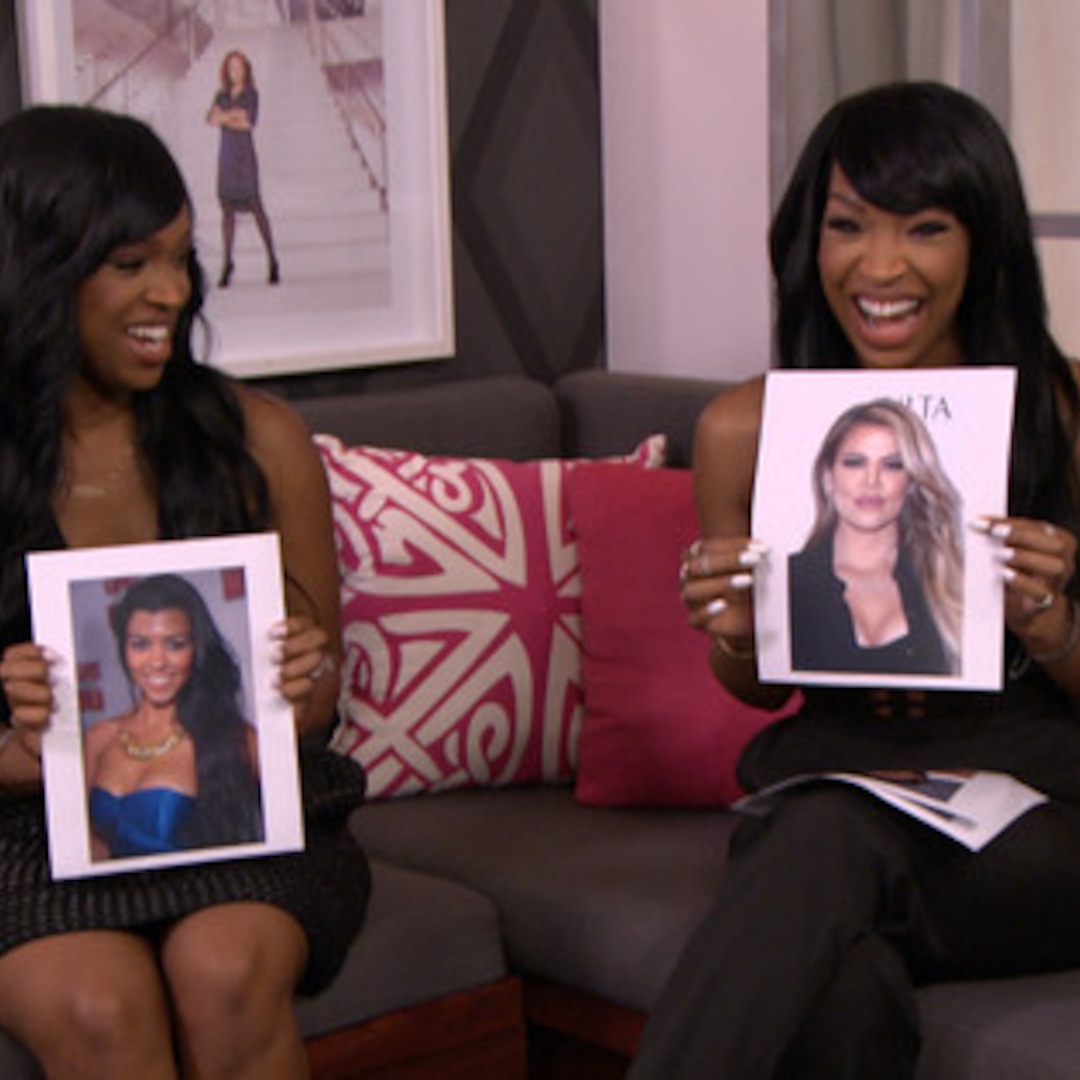 Or maybe she's still studying. E! tested the sisters' expertise regarding their superstar family friends, and Malika did come out on top. Still, both twins are tight with the girls; otherwise, why would the Ladies K have entrusted them with part of their empire?
3. She's Been Married To Former NFL Player Bobby McCray Since 2010
Haqq and McCray said their vows in downtown Los Angeles. With Khloé on the bride's side of the wedding party and fellow football star Reggie Bush on the groom's, that wedding was A-List in more ways than one.
4. And, She's A Mom Twice Over
The amount of stunning selfies on the DASH Doll's Instagram account can only be rivaled by her Mommy pics with her son Cameron and daughter Celine. A-dorable.
5. She's Tight With Her Reality Family
She'd never be tardy to one of Kim Zolciak-Biermann's parties, I'm sure.
6. She Played A Cheerleader In Disney's Sky High
It truly pays to be a twin when it comes to seeking a role like multiplying pom-pom wielder Penny Lent. The Haqq sisters shared the part in the 2005 live-action Disney movie and definitely had some fun playing the bad girl. Girls. Whatever.
7. She's Ready To Vote Kanye In 2020
Not long after Kanye West's impromptu presidential announcement at the Video Music Awards, Haqq was already campaigning to E! News. "I'm in. All the way. And I actually vote!" Maybe she'll get a seat on the Kanye cabinet.
Ready for Khadijah Haqq and the rest of DASH Dolls to take Hollywood by storm? Catch them right after Keeping Up With The Kardashians on Sunday nights.