What Actually Happens In An Extraction Facial?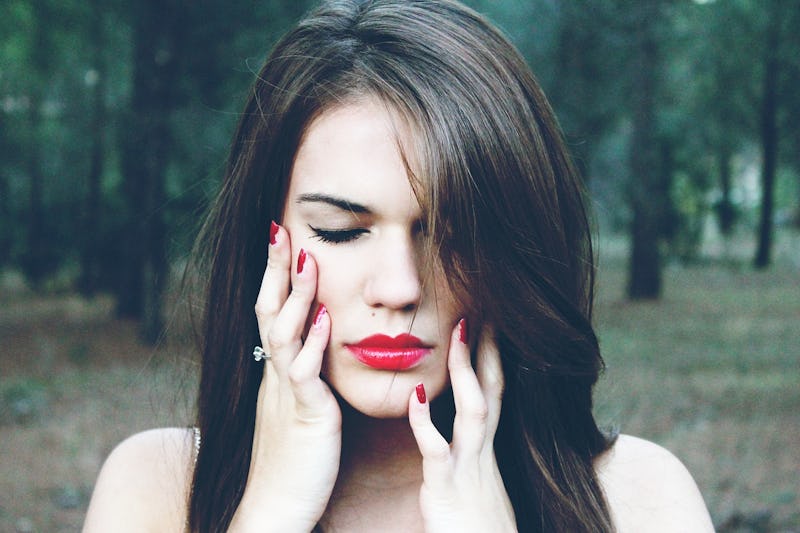 I suffer from oily skin, which means I also suffer from congested skin, so I've always been intrigued by the idea of figuring out what exactly an extraction facial is — and, you know, having all of that gunk removed from my pores. The only thing I've ever heard about them is how painful they can be. So to find out a little more about these ultra-clarifying facials, I decided to get the low-down from facialist and body-care expert for The Body Shop, Vanda Serrador.
Serrador began by explaining what can actually be expected in an extraction facial: "An extraction facial begins by massaging the skin and then a five to ten minute steam session to open the pores." Sounds pretty nice, right? Not too bad so far.
"Next, a professional like myself can do extractions using clean fingers and/or tools, first targeting problem areas." In other words, you know how you stand in front of the mirror and try to squeeze out blackheads? (Yeah, yeah; I know we're not supposed to, but we all still do from time to time, right?) The facialist uses special techniques or tools to more effectively do the same thing, and in higher quantity.
Unfortunately though, extractions are not a permanent fix. So to keep everything clear, Serrador recommends scheduling an extraction facial once per season, or more if you have oily skin. However, she still stresses the importance of consulting a skincare specialist to help create a regimen suited to your specific needs.
But if you'd rather not put your pores in the hands of a specialist, or just don't have time for a facial, there are some products on the market that can at least somewhat mimic the effects of an extraction facial. Here are three ways to purify your pores from the comfort of your own home:
The Body Shop Tea Tree 2 Step Treatment Routine , $26, Amazon; The Tea Tree Oil Skin Clearing Facial, $12, Amazon
Serrador highly recommends The Body Shop's Tea Tree line for keeping skin clear and blemish-free. She says, "Tea Tree is clinically proven to give visibly clearer skin, and this range works hard to combat existing blemishes without the adverse effect of stripping oils for the skin's surface." Her picks? The Tea Tree Oil Skin Clearing Facial Cleanser and the Tea Tree Oil itself (also a personal fave of mine).
2. Pore Strips
Biore Deep Cleansing Pore Strips, $7, Amazon
These are my personal recommendation. My bathroom is always stocked with these little goodies because my nose is the worst when it comes to blackheads. I use one of these strips every week to de-clog. After using it, I can see exactly how many blackheads were pulled from my nose. And it's one of the grossest, yet most satisfying things that I do.
GLAMGLOW Supermud Clearing Treatment, $45, A mazon
Any clay or charcoal mask is going to work wonders to pull out oil and impurities from the skin. But the best part about this one? As it dries, the color changes so you can see exactly where toxins were pulled from your skin. Not quite as gross as a pore strip, but still pretty satisfying.
Have fun with your clarifying skincare, but remember to leave the squeezing to the professionals.
Images: Unsplash; rhythmuswege/Pixabay; Courtesy Brands