Woman Transforms Herself Into Our Favorite Celebs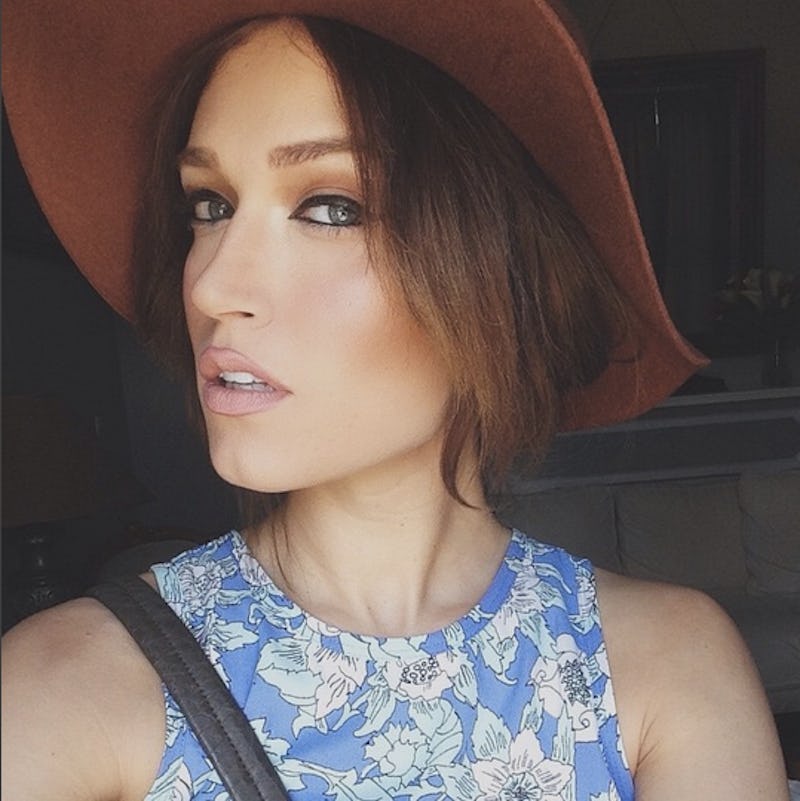 When most people decide to challenge themselves, they pledge to do something simple, like eat more vegetables or go to the gym more often. Instead, one makeup artist decided to do a 100 day makeup challenge. Each day, Rebecca Swift would transform into a celebrity using her expert makeup skills. It's not one of those things where she recreates a celebrity's makeup look or kind of mimics their bone structure — if you look quickly at Swift's Instagram feed, it legitimately looks like she is sharing photos of the celebrities themselves.
"On average, I'd say it takes around 30-45 minutes [to complete the looks]. And I know that the looks aren't perfect," Swift told the Huffington Post in a recent interview. "The style is really theatrical and I don't spend a ton of time on blending. I want to work on that in the future. But the challenge is just for fun."
Some looks are more difficult than others, for obvious reasons. Swift has recreated plenty of celebs using her contouring skills, including Donald Trump, Captain Jack Sparrow, Sofia Vergara, Anna Kendrick, Zoey Deschanel, Jennifer Lawrence as Katniss, and Gollum from Lord of the Rings. I think what sets Swift's celebrity transformations apart are her contouring skills.
The South Dakota-resident started to seriously do makeup a few years ago after helping out at Omaha Fashion Week and has continued to fall in love with the craft since then. It's apparent, however, that it wasn't something she just loves — it's something she is absolutely gifted at.
I mean, look at her skills! It's unbelievable. Kim Kardashian would be impressed.
You can follow the rest of her 100 day makeup challenge and see what celebs she turns herself into next on Instagram.
Images: @Rebecca Swift/Instagram