Gina Rodriguez Deserves An Emmy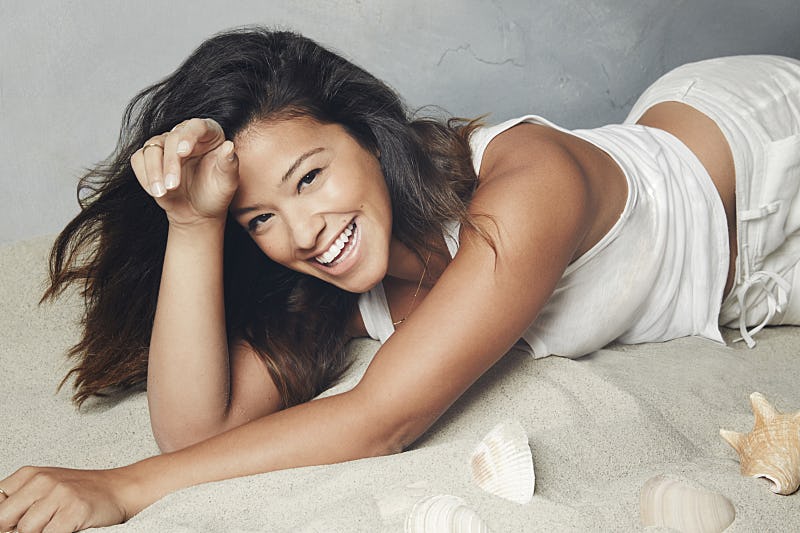 If you're as big a fan of Jane the Virgin as I am — diversity! on TV! — then you remember how delirious with joy you were when Gina Rodriguez won a Golden Globe for her amazing performance as Jane Villanueva in the critical darling of a telenovella. Though not a perfect indication, people generally look to the Golden Globes as a pretty good overall sketch of how the Emmy nominations are going to go, so I know I wasn't alone in thinking that Rodriguez was going to knock it out of the park once the Emmys rolled around. How naive we all were. Now, with the actress slated to be a presenter at the award ceremony, I have to finally ask why wasn't Rodriguez nominated for an Emmy? She's on Emmy magazine, for pete's sake.
As a fan scrambling to find an explanation, I ran through the entire gamut of understandable reasons why Rodriguez would have been ignored this year. Maybe she missed the eligibility period. (Untrue, as Jane the Virgin ran from October 2014 to May 2015, well within the June 2014 to May 2015 eligibility period.) Maybe the Emmys voters didn't get a screener of Jane the Virgin. (Untrue, especially considering hilarious narrator Anthony Mendez has been nominated for Outstanding Narrator.) Maybe the Emmys voters are just blind. (Well. I — I can neither confirm nor deny the accuracy of this statement.)
Maybe they just think that her Golden Globes win is more than enough for her in one year despite the entertaining, emotional, powerful grounds that Jane the Virgin covered from Season 1 episode to Season 1 episode. I mean, really. I get that she was in competition with the incredibly talented likes of Amy Schumer, Lily Tomlin, Edie Falco, Amy Poehler, Julia Louis-Dreyfus and Lisa Kudrow, and I don't wish any of those women had lost their nod to make room for her, but it just seems so strange that Rodriguez can cover Emmy magazine, and sign on as a presenter for the ceremony, after being overlooked for another award. I want to see her on stage for a reason having nothing to do with handing an award to someone else, OK?
But it's difficult to get too angry on Rodriguez's behalf when she took her snub with such stride. As she herself said when talking to E! News, "Tatiana [Maslany] from Orphan Black, that girl is so phenomenally talented. And it took a few seasons for her to get nominated. She is my hope, she is my inspiration, she is my empowerment. I'm so proud of her for getting nominated this year. And if I have to wait my turn, I'll wait my turn. It's fine. I just got to go back into this season, work my ass even harder so that eventually they can recognize it as well."
The rest of the world has recognized how hard Rodriguez has been working. We just need the Emmys to catch up.
Image: Nino Munoz/The CW; rafamarquez4/Tumblr