Where Can You Watch 'The Honorable Woman'?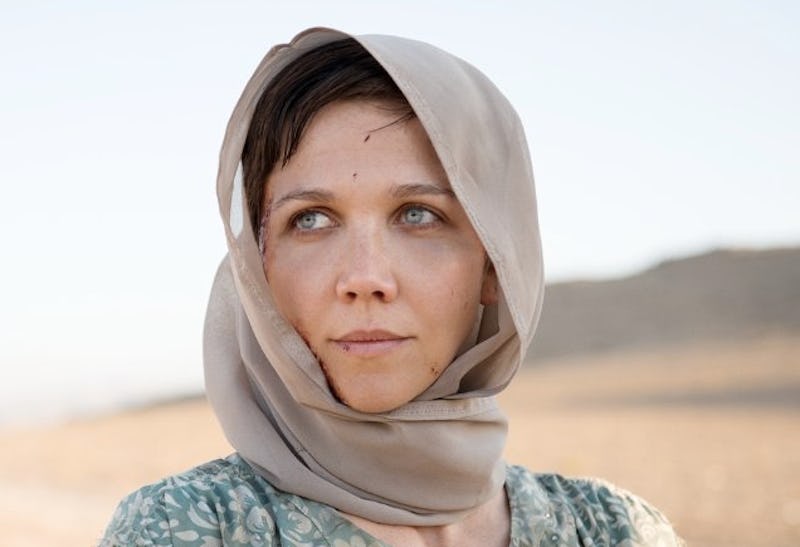 There's so much quality television out there right now, and so many people pressing me to watch their favorite shows, that I have to be honest. A lot slips through the cracks, which is why I rely on the Emmy Awards and nominations to point me in the right direction toward the truly unmissable stuff. In the past, the Emmys have alerted me to shows like Fargo and Sherlock, and validated my love for The Good Wife and (finally!) Orphan Black 's Tatiana Maslany, and this year is shaping up to be no different. One of the shows up for an award that caught my eye this time around was The Honorable Woman, starring Maggie Gyllenhaal. So my question is: where can I watch The Honorable Woman ?
Gyllenhaal has also been nominated for her performance in it as Nessa Stein, a woman who inherits an arms business from her father after his death, finding herself in the middle of a fearsome conflict as she urges peace between Israel and Palestine. It's been a topical and heavily controversial show, with many voices speaking out against it, but Gyllenhaal taking home the Golden Globe earlier this year for her work in it, not to mention that feminist speech, was enough to convince me to give the show the benefit of the doubt. And then the fact that she's up for the Emmy as well, and the show is nominated for Outstanding Limited Series — three of my favorite words — just clinched it.
The show originally aired through SundanceTV, and later on BBC Two, but, if you don't have access to either of those two channels to comb through and see if it's on demand, I have great news for you — The Honorable Woman is on Netflix! Hurray!
And, since it's only eight episodes long, you'll be caught up and ready to debate your friends on its merits and drawbacks in no time. Honestly, can't even wait to hear how smart you're gonna sound.
Images: SundanceTV; Giphy