Get To Know The New 'OUAT' Characters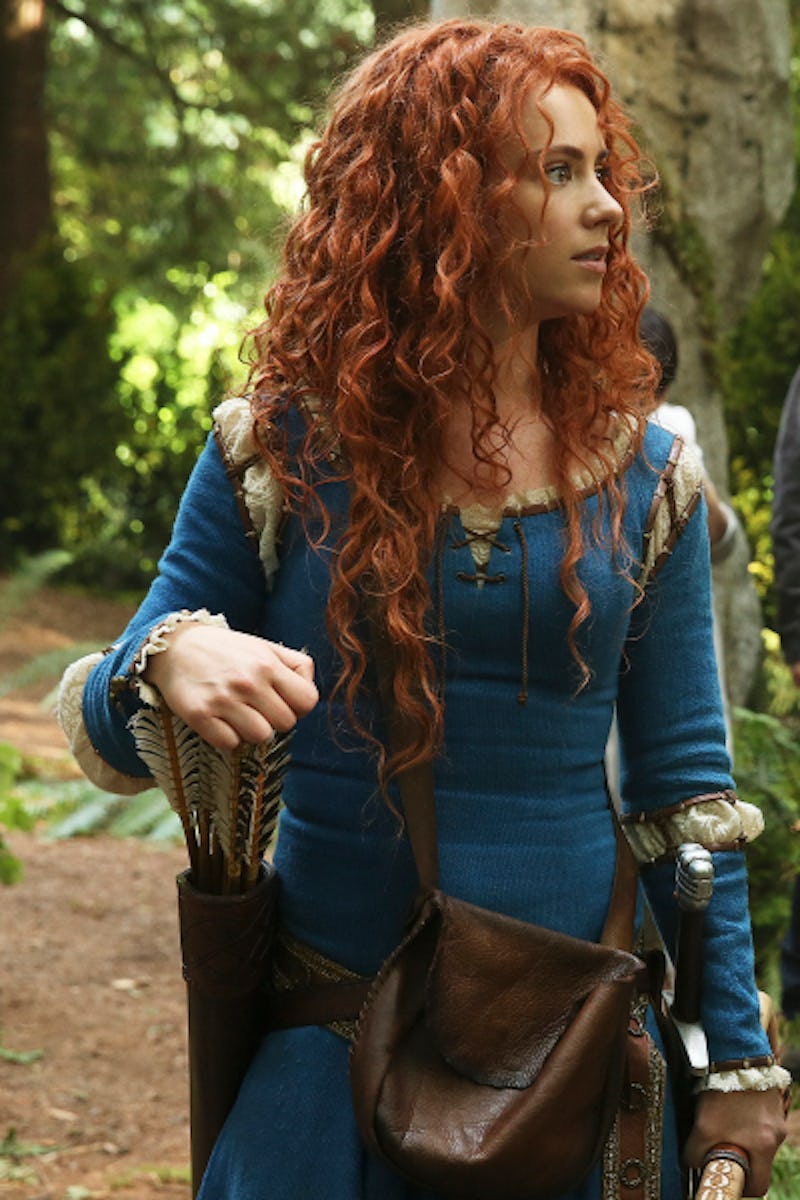 A whole lot happened on Season 4 of Once Upon A Time, and not all of it boded well for our beloved fairy tale characters. Emma found out that her parents sacrificed Maleficent's child in order to save Emma from the darkness, which eventually took her over anyway. (Because "no good deed," am I right?) The Author almost destroyed all of Storybrooke with his selfish use of the magical pen. Zelena became pregnant with Robin Hood's baby after pretending to be his wife, Marian. (Yes, that is just as gross and messed up as it sounds.) Our old favorites definitely had a tough Season 4, but perhaps some of the new characters on Once Upon A Time 's Season 5 can help them out. With Emma as the new Dark One, these fairy tale characters desperately need all of the heroes they can get.
Last season, Once Upon A Time introduced us to a bunch of newbies, including several iconic faces from our favorite Disney flicks. Cruella de Vil rode her vintage car into town and showed the world that she was just as awful as in 101 Dalmatians, Ursula showed up to prove she was more like the little mermaid than her villainous name would suggest, and Frozen's Anna and Elsa came around to remind us that a sisterly bond is forever. But, ultimately all of these heroes and villains left by the end of the season, and Storybrooke feels a little empty.
So, who are the newbies who will fill that hole on Once Upon A Time's Season 5? Here are the major characters you can expect.
1. Merida
Anna and Elsa aren't the only modern princesses coming to the show. Merida from Brave will also make an appearance on the series, and some fans have speculated that she might be the future daughter of Robin Hood and Zelena. Although, that may not be the case as the creators have denied Merida's connection to Robin. Those archery skills though...
2. Merlin
This Wizard is the only one who can stop the Dark One from destroying absolutely everything, so he'll be pretty important to have around. He is played by Elliot Knight, whom you might recognize as Michaela's fiance Aidan from How To Get Away With Murder.
3. Henry's Love Interest
This info comes straight from the Evil Queen herself. When asked on Twitter if we'll see how Regina will react to Henry getting a girlfriend, Lana Parilla hinted that we'll see that episode very soon. Now the question is: Will she be a "normie" or a fairy tale character? Is reading about her in his fairy tale book sort of like the Enchanted Forest equation of Googling someone?
4. King Arthur (And "Friends")
In this universe, the Sword In The Stone character Arthur is already the King Arthur who runs the Knights Of The Round Table. He'll be played by Liam Garrigan, and, as reported by TVLine, be involved in a love triangle between his wife Guinevere (played by The Man From U.N.C.L.E. star Joana Metress) and his best knight Lancelot (previously played by Sinqua Walls, though no word yet on whether he will return.)
These are definitely the newbies we need to keep an eye on in Season 5. Only time will tell whether these fairy tale characters are here for good... or for bad.
Images: Jack Rowand/ABC; Giphy (3)