Is 'Murder In Mexico' A True Story?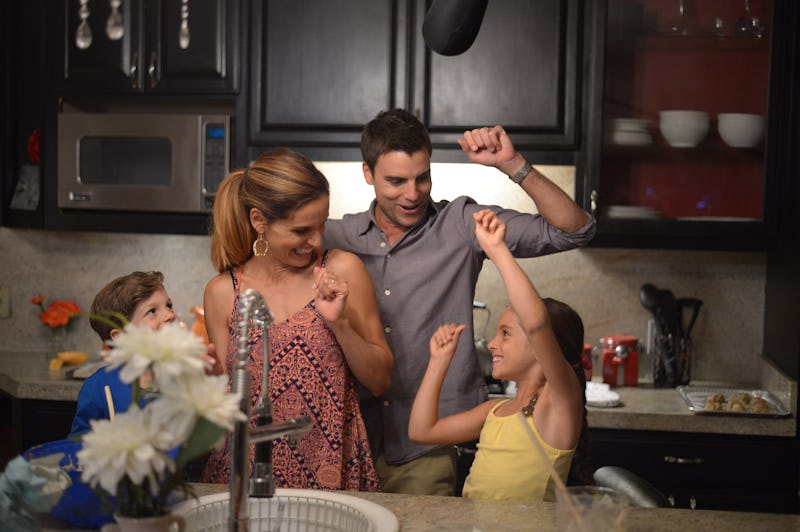 Plenty of Lifetime's fictional movies appear to have striking similarities to recent news stories, but the network's latest film is being advertised as "based on a true story". So, how accurate is Murder in Mexico? It's described as the story of Bruce Beresford-Redman, a former Survivor producer who was convicted of murdering his wife Monica Burgos during a 2010 family vacation to Mexico. According to the movie's synopsis, Beresford-Redman planned the trip in an effort to save his marriage and family life after he was caught cheating. Sometime during the vacation Burgos disappeared and was later found strangled to death, and her husband was eventually extradited back to Mexico to stand trial for the murder.
Although the synopsis doesn't discuss the outcome of the trial, some people may remember the verdict because it certainly grabbed headlines. Earlier this year, Beresford-Redman was found guilty and sentenced to 12 years in prison for his wife's death. According to NBC, there was no direct forensic evidence linking him to the crime, but blood was found in the family's hotel room and guests reported hearing screams. The NBC report also confirms that, as Lifetime's synopsis indicates, Beresford-Redman had been involved in an extramarital affair shortly before Burgos' death. He's currently serving his 12 year prison sentence in Mexico, but Beresford-Redman has maintained his innocence and immediately appealed the conviction. According to CBS, the couple's two young children are in the custody of Beresford-Redman's parents. Since this is clearly a heartbreaking story for the couple's children and the families of both Burgos and Beresford-Redman, it certainly seems important that the subject matter be treated with sensitivity. While it's doubtful that any concrete facts of the case or trial will be changed, director Mark Gantt recently spoke with Red Carpet Report and acknowledged that some creativity was involved in the storytelling:
As a filmmaker, there is a certain creative freedom given to tell the story in a unique way. With this film based on something that really happened and so many unanswered questions, my goal was to investigate and dissect the events as they have been brought to light over the course of the investigation. I wanted to show the strength of Monica, her love and struggle to keep her family together and her constant forgiveness of Bruce. Conversely I wanted to show both sides of Bruce, a loving father and husband and someone who was having an affair and the possibility of violence. We were all very aware that regardless of how we told the story, the inevitable truth still existed; there were two children that lost their mother and have also lost their father for another twelve years. It was something we were constantly hit with as we explored this story.
Gantt's words imply that he's not totally convinced Beresford-Redman is guilty, since he indicated his capacity for violence is possible but not definite. It's a decent bet that the movie won't include any scenes depicting the murder, and will instead focus on the couple's relationship leading up to Burgos' death and the facts of what happened after she was found dead. In the same interview, Gantt confirmed that the movie will use flashbacks to show the six months leading up to the fateful trip to Mexico — and that will certainly require some artistic license.
Gantt's directing process involved the keen awareness that two young children are currently growing up without either of their parents, so his words indicate that he strove to tell the story without sensationalizing or exploiting a tragic situation. The true facts of the case are certainly compelling enough without any embellishment, and I'll be tuning in on Saturday to see how they translate to the small screen.
Image: Mike Moriatis/Lifetime