21 Cheesy Fall Recipes To Warm Your Soul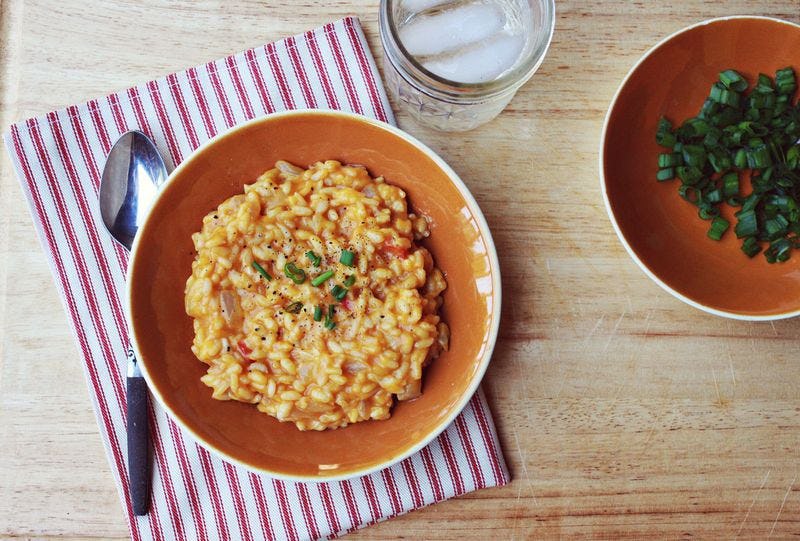 In our diet, as well as in our life, there is one constant: cheese. Although autumn encourages us to switch up our typical meals, opting for fresh, seasonal produce and warm, comforting dishes instead of the salads and grilled foods that got us through summer, we can always go for tasty cheesy fall recipes.
The truth is that cheese is a food that does not need to constrain itself to a particular season. While we have to look forward to a specific time of year to enjoy eating pumpkin-flavored everything, we can enjoy a good ol' pot of mac and cheese or grilled cheese sandwich any day, time, or month. But, when you put those things together, the result is one magnificent meal that's so much better than each dish alone. Cheese is the magic ingredient that makes your favorite fall meals even more irresistible.
Adding a handful of cheddar to a fall soup recipe or mixing up in the best sweet potato recipes can give your taste buds just the sense of comfort they've been craving. Skip the simple roasted squash, and reconsider your boring box of mac and cheese. Together, they're even better. And these 21 recipes are proof.
1. Pumpkin And Sweet Onion Quesadilla
Rethink your quesadilla game by adding seasonal veggies. A Beautiful Mess makes this easy meal taste even better than you could imagine.
2. Acorn Squash Soup With Cheesy Croutons
Acorn squash soup is a fall classic, but when topped with A Cozy Kitchen's cheesy croutons, it gets even more cozy.
3. Stovetop Pumpkin Mac And Cheese
Oh yes. Averie Cooks just made the autumnal mac and cheese of your dreams — in just 30 minutes!
4. Acorn Squash Nachos
Climbing Grier Mountain's redefined nachos will surely take your game night to the next level.
5. Cheesy Winter Squash Muffins
Savory muffins just don't get enough love. Five and Spice made these cheesy muffins perfect for an easy brunch.
6. Scalloped Potatoes With Onions And Cheddar Cheese
This simple, cheesy dish by The Kitchn makes a comforting weeknight dinner.
7. Pumpkin Risotto
Forget every other risotto you've ever eaten. A Beautiful Mess' pumpkin version takes the cake.
8. Pumpkin Sage Alfredo Pappardelle
Does it get any better than this simple, creamy pasta by A Cozy Kitchen? We think not.
9. Pumpkin And Cheesy Baked Potato Casserole
Skip the pie, and bake your pumpkin into a cheesy casserole. Averie Cooks shows how it's done.
10. Broccoli Cheddar And Apple Gratin
Who knew that apple paired so well with broccoli and cheese? Thanks, Five and Spice!
11. Roasted Acorn Squash Lasagna
There's no reason for you to not make I Am A Food Blog's acorn squash lasagna — especially when you can prepare it the night before, and pop it in the oven when you need it.
12. Apple Cinnamon Cream Cheese Roll-Ups
Brunch just got so much sweeter, thanks to Table for Two's apple-cream cheese concoction.
13. Savory Pumpkin And Sage Gougère
These delicate cheese puffs by Cookin' Canuck may just be the most elegant of all fall hors d'oeuvres.
14. Sweet Potato And Spinach Mac and Cheese
Pumpkin's not your speed? Try sweet potato mac and cheese instead, with the help of Naturally Ella.
15. Loaded Baked Potato Soup
Topped with bacon, cheese, and chives, Damn Delicious' potato soup is pretty damn enticing.
16. Black Bean Sweet Potato Enchiladas
Give your favorite Mexican dish a sweet twist with Cookie and Kate's autumnal enchilada recipe.
17. Butternut Squash And Leek Risotto
This recipe by Love and Lemons can be vegan. But it's so much better with plenty of parmesan or pecorino cheese.
18. Cheesy Pumpkin Orzo
Table for Two's pumpkin orzo is the halfway point between risotto and mac and cheese — and it's too simple for you to not make it.
19. Apple Pie Grilled Cheese
The grilled cheese game may have just been won by Marla Meridith.
20. Roasted Potato Pizza With Goat Cheese
Give your roasted potatoes a refreshingly creamy twist with a sprinkling of goat cheese. Naturally Ella just revamped pizza night.
21. Lasagna Soup
When you're not sure if you'd rather have comforting Italian food or warm soup, this recipe by A Farmgirl's Dabbles' is your answer.
Looking for more great food ideas? Check out Bustle on YouTube.
Images: A Beautiful Mess (3); A Cozy Kitchen (2); Averie Cooks (2); Climbing Grier Mountain; Five and Spice (2); The Kitchn; I Am A Food Blog; Table for Two (2); Cookin' Canuck; Naturally Ella (2); Damn Delicious; Cookie and Kate; Love and Lemons; Marla Meridith; A Farmgirl's Dabbles