14 Female Superheroes Who Deserve Stardom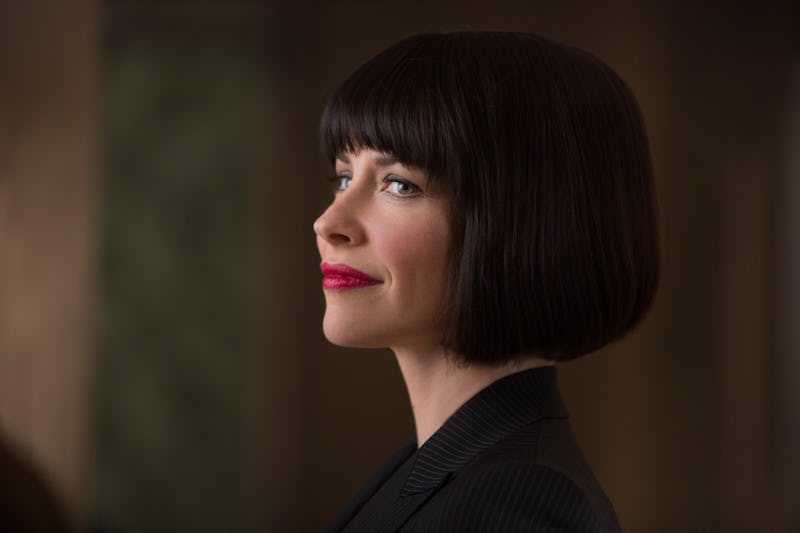 Everyone knows the big female superheroes like Wonder Woman, Storm, and Jean Grey. But what about the lesser known female superheroes, the ones who Hollywood ignores or barely features in its massive comic book–based films? It's a shame that, to this day, there is still no standalone female superhero film. Sure, there are talks of an upcoming Ms. Marvel/Captain Marvel film, but so far, that's not a reality, and the lack of female-centric comic book films makes people forget that there are plenty of superhero women who deserve to have their names plastered prominently on the silver screen. The new Jessica Jones series on Netflix is absolutely a step in the right direction, but Hollywood needs to improve its female superhero game big time.
It's quite disappointing that even when media outlets discuss the greatest superheroes ever, female heroes tend to only make up a small percentage of those lists. In the early days of Marvel and DC, many women weren't featured as superheroes, but times have changed, and Hollywood studios need to take note and reflect on the new comic reality. Whether they're standalones like Ms. Marvel or male-centric movies, many more films should start featuring female superheroes like the ones below in important, kick-ass roles.
1. Kamala Khan, AKA Ms. Marvel
Not only is Kamala Khan a relatable teenager who obsesses over the Avengers and whose idol is a female superhero — Ms. Marvel, Carol Danvers herself — she's also brave and badass. After gaining her powers, she has to learn to become her true self, and it's a beautiful story. Kamala Khan probably won't get her own film since Danvers is the subject of the Ms. Marvel/Captain Marvel film, but it would be amazing to see Kamala in the Captain Marvel film, even if it's just at the end of the film as a potential future Ms. Marvel after Carol takes the official "Captain" title.
Dream Cast: How about a newbie that actually fits the profile?
2. Meggan Puceanu
Her powers include shape-shifting, power mimicry, reactive evolution, superhuman strength and durability, empathy, seeing auras, animal communication, flight, energy absorption and discharging, control of natural elements, and healing. Need I say more?
Dream Cast: Adrienne Palicki.
3. Raven & Starfire
For anyone who has yet to hear about Teen Titans, they are quite possibly the coolest young team of superheroes in the DC universe. Raven is the goth superhero with incredible powers we all want to see on-screen, and Starfire is truly fascinating.
Dream Cast: Rooney Mara as Raven, Evan Rachel Wood or Sarah Snook as Starfire.
4. The Runaways
The Runaways is an engrossing comic book series that tells the tale of several young teens who come together as heroes after seeing their parents do something terrible. I don't want to give too much away, but the female characters — Nico, Gertrude, Karolina, and Molly — are so freaking cool.
Dream Cast: Arden Cho as Nico, Joey King or Sarah Bolger as Molly Danvers, Skyler Samuels as Karolina Dean, and Abigail Breslin as Gertrude Yorkes.
5. Wasp
Throughout Ant-Man, she trained Scott to discover his true identity and didn't get to don her own Wasp mask until the end-credits scene. Wasp deserves a bigger role as the Ant-Man and Marvel universe is expanded on-screen. How cool would it be to see her in an Avengers film or even Captain America: Civil War?
Dream Cast: Does not apply, as Evangeline Lily already played the role in Ant-Man.
6. Tigra
Guys, just look at her. She's so fierce and bold and incredible. Who wouldn't want to see her on-screen?
Dream Cast: Tessa Thompson.
7. Polaris
Polaris is the daughter of Magneto, like the Scarlet Witch and just as powerful. Is anyone feeling like she'd be an amazing fit in an X-Men film?
Dream Cast: Charlize Theron or Anna Torv.
8. Psylocke
For those who follow comic book films, you'll know that Psylocke will actually be in X-Men: Apocalypse in 2016. I hold out hope that Psylocke's role will be substantial. But then again, even though Kitty Pryde was featured prominently in X-Men: Days of Future Past, she was kind of reduced to just sending Wolverine into the past and trying not to get attacked by the Sentinels rather than going back in time herself as she does in the comics.
Dream Cast: Does not apply, as Olivia Munn will play Psylocke in X-Men: Apocalypse.
9. Hawk-Eye: Kate Bishop
The female iteration of Hawkeye is an important story that needs to be told. Her character development into Hawkeye is strong, real, and heartbreaking, as she decides to begin her Hawkeye training after being the victim of rape.
Dream Cast: Phoebe Tonkin.
10. Domino
I can't fully explain just how awesome Domino really is, but what began as a character that was basically just a hired gun has become a female superhero force of nature. Domino has taken on many aliases, and she's similar in a lot of ways to Black Widow. And how much do we all love Black Widow?
Dream Cast: Lyndsey Fonseca or Alexandra Daddario.
11. Rogue
Rogue deserves to be so much more than just a side character who hates her powers and doesn't know how to control them. She was cut out of X-Men: Days of Future Past, so the last time we saw Rogue was when she was trying to get rid of her powers in X-Men: The Last Stand. Rogue eventually embraces her powers and figures out how to use them properly. It's time to see that in a film.
Dream Cast: Does not apply, as Anna Paquin has already played the role and can continue to do so in future X-Men films.
12. She-Hulk
The best thing about She-Hulk is that she embraces the strength and the identity of the Hulk. So why wouldn't a badass like Rhonda Rousey be perfect for the role? I know she's been touted by fans as a great choice for Ms. Marvel, but she would also kick butt as She-Hulk.
Dream Cast: Rhonda Rousey.
13. Renee Montoya
Renee Montoya has a fascinating story involving her as the superhero The Question, which was recently retconned. Question is, why? I'd love to see that story told properly.
Dream Cast: Victoria Cartegena has played the role on Gotham, but the DC Universe isn't as connected as Marvel has made clear by the fact that DC is making a film-version of The Flash despite The CW's TV series. So why not Jane The Virgin star Gina Rodriguez or Chicago Fire star Monica Raymund in the role?
14. Spider-Woman
Why not Spider-Woman? Jessica Drew needs to rise beyond the shadow of Spider-Man. She's her own character with her own wonderful development. Spider-Woman deserves to be in the spotlight, rather than making yet another Spider-Man reboot.
Dream Cast: Tatiana Maslany or Meghan Ory.
Alright, Hollywood, get working.
Images: Marvel, DC Comics; Walt Disney Studios