There's Gotta Be More 'Chasing Life'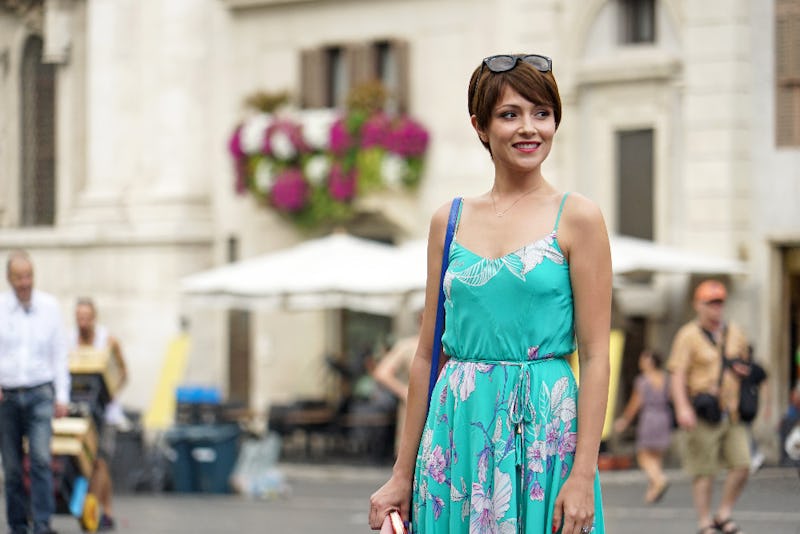 Season 2 of Chasing Life is wrapping up on ABC Family this Monday night. The series has had tons of twists and turns and definitely seems to be ending too soon. When does Chasing Life come back? I know that the first season was split into two halves that aired in June of 2014 and January of 2015, respectively. That doesn't even include the Chasing Life Christmas Special. However, don't set your calendars for an early next year return date. The episode airing Monday is not a midseason finale, it's the actual season finale. Only 13 episodes of Chasing Life were ordered the second time around and we are at the bitter end. Update: On Oct. 2, The Hollywood Reporter reported that ABC Family has cancelled Chasing Life, so it will not return for a third season.
Officially, there's no word on a Season 3, but before we start to panic, let me pool together all of the available information. There's basically no cause for concern about the fate of the series just yet. First of all, the second season (which didn't premiere until this July) was announced last November. Right now, ABC Family is busy with the finales of this and other summer shows as well as the premieres of fall shows. It's understandable that the network needs a little bit of time before they start renewing and canceling summer shows for next year.
The November announcement was actually considered an early pickup since if you remember, the first season wasn't technically over yet. ABC Family definitely has a lot of confidence in this series, and it shows. If Chasing Life is renewed, I think it's safe to say that it will come back in summer again, in July 2016. Summer shows tend to be a little more chill. They aren't as tied down to fan fervor and ratings. Either way, I would look for an announcement in the next couple of months.
In addition to that, according to the Hollywood Reporter, Monday's Season 2 finale will have a major cliffhanger regarding April's decision. That's either a gutsy move from the creators, producers, and writers or a sign that they're confident the show will be back for Season 3. Chasing Life is a feminist show that fits ABC Family's demographic perfectly. I don't think it's going anywhere.
Image: Valerio Ziccanu Chessa/ABC Family