Where To Buy Urban Decay's Vice 4 Palette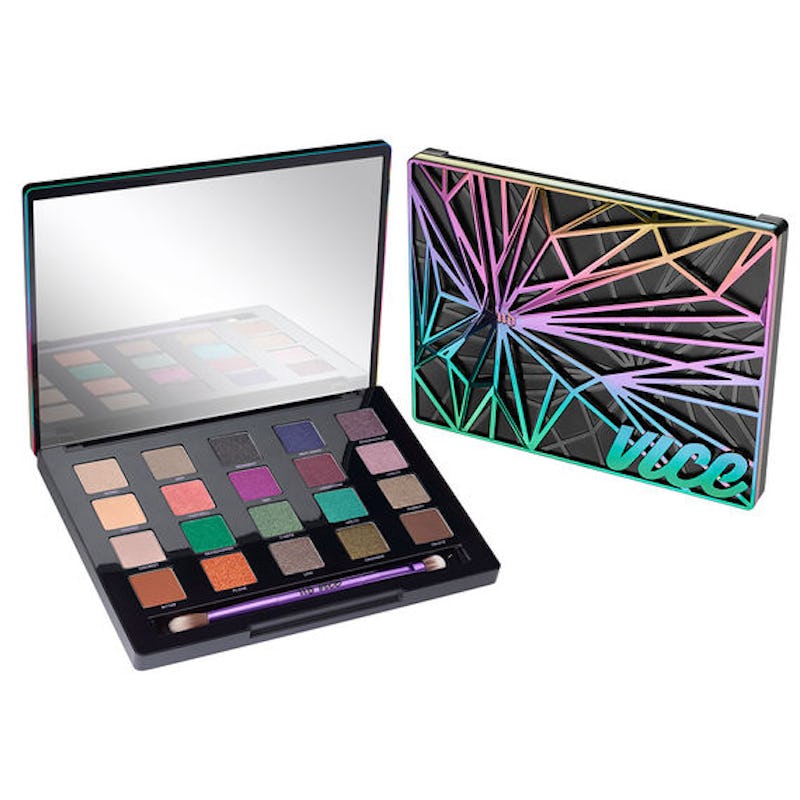 if you're starting your holiday shopping a little early, you're in luck. Combining all your favorite colors into one handy palette, Urban Decay's Vice 4 is available at all your favorite beauty one-stop shops. The range of deep colors have arrived just in time for fall, and with such a wide variety of places to scoop up this palette, there's no excuse not to get your hands on one of them.
Just when you thought you had all your vices under control, Urban Decay went and added another to the list! The Vice 4 is joining the ranks of all your Urban Decay favorites with its combination of neutral and bold colors housed under one trendy roof. Along with the 20 shades, you'll also get a double-sided brush and a mirror to help with on-the-go application, all for $60.
The colors range from gorgeous jewel tones to matte neutrals, with many of the shades featuring a touch of microglitter to make each hue truly pop. Compared to the Vice 3, you'll get some smokier and softer shades.
So where can you get this palette? Well, at almost any of your favorite beauty shops. Here's where you can find it, so you can add it to your holiday wish list, ASAP.
Of course, you can find the Vice 4 on Urban Decay's website. You'll have to buy online, but it will be conveniently shipped to your door. You can even get it gift-wrapped if you'd like.
If you're looking to stop by the mall for some holiday shopping (or just having a #TreatYoSelf moment), Macy's is the place for you. The retailer also have the Vice 4 available online, and it comes with a free gift with purchase.
You can also stop by Ulta to scoop up the latest Vice. Just be careful, because that place is the enemy of your savings account. You'll want to make it a quick in-and-out trip or you'll end up leaving with a $43 kabuki brush and a $24 bottle of shampoo.
Sephora also hold your ticket to the Vice4. If you buy online, you'll get three free products and free shipping, which shopping in pajamas all the more appealing.
If you're stuck waiting until the holiday gifting season for someone to buy you the Vice 4, then sit back and enjoy this tutorial in the meantime.
Happy shopping!
Want more beauty tips? Check out the video below, and be sure to subscribe to Bustle's YouTube page for more hacks and tricks!
Image: Urban Decay