Joseph Gordon-Levitt Made The Best Comeback Ever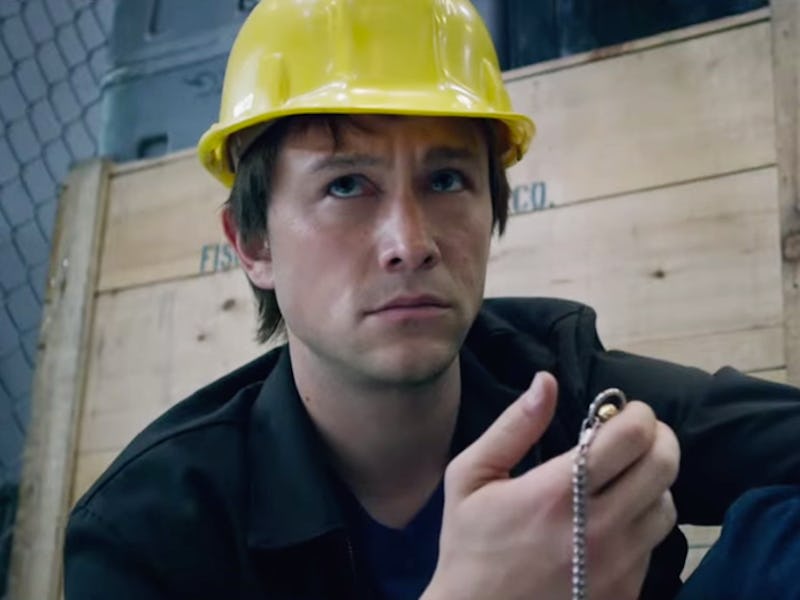 Think hard. When was the last time you weren't having a conversation about Joseph Gordon-Levitt? Summer of 2008, maybe? The moon-faced actor has stuck rigidly to the public consciousness ever since his starring turn in (500) Days of Summer, an insuperably Sundancey career revival that would beget a slow climb through the independent and blockbuster realms to the megastar stature he enjoys today. Of course, before his onscreen romance with Zoe Deschanel, Gordon-Levitt was little more than a memory of late '90s teen pop.
He was known for supplying the secondary love story in 10 Things I Hate About You, and for playing fake human John Lithgow's fake human offspring on Third Rock from the Sun. For the decade to follow projects like these, Gordon-Levitt would remain that impishly cute, squinty-eyed kid from the Shakespeare movie and the alien show — a "Whatever happened to him?" sort whose whereabouts could only be pinpointed by those in the know of a then-blossoming Rian Johnson.
But after (500) Days, Gordon-Levitt was everywhere. Over the next few years, he played backup roles in major event films like G.I. Joe: Rise of the Cobra, Inception, and The Dark Knight Rises. He headlined smaller character pictures like Hesher, 50/50, and Premium Rush. Somewhere in between was Looper, which all at once proved central star JGL capable of handling action-adventure fare and innovative material alike. From there, Gordon-Levitt only set his sights higher: A supporting part in Lincoln. His own directorial effort Don Jon. And now, the big guns.
Joseph Gordon-Levitt stars in The Walk, which claims everything an ambitious actor might need to align his name with the Hollywood stardom. The picture sends Gordon-Levitt off on the journey of Philippe Petit, who braved a notorious 1974 high-wire walk between New York City's Twin Towers (famously chronicled in the 2001 documentary Man on Wire ).
Gordon-Levitt's death-defying venture releases in IMAX alongside general theaters, riding high on thrill ride aesthetic alongside its inborn patriotism and New York pride, not to mention the flairs of the uniquely audience- and Academy-friendly Robert Zemeckis behind the camera. It's real showbiz stuff — the kind an unknown, has-been, or reinvented child actor might only ever dream about. Gordon-Levitt has come light years from post-Third Rock obscurity, today enjoying such luxuries as a regular seat in the Seth Rogen/Evan Goldberg camp (they'll be starring together in the Christmas comedy The Night Before) and employ as proverbial muse of filmmaker Rian Johnson, whose next endeavor will be Star Wars VIII — allow that connection to provoke wishful thinking.
Next, Gordon-Levitt will play the eponymous role in Oliver Stone's biopic Snowden; in other words, just about the most buzzworthy character in contemporary international culture. And the role is going to he who we not too long ago would refer to as "the longhaired kid from Newman's other sitcom."
There are few stars doing work quite as "big" as Gordon-Levitt today. Of those who are comparable, almost none can claim a six-year gap smack dab in the middle of their careers. Could Gordon-Levitt have made it to superstardom without this time off? Without his initial glimmers of notability? Without lending his voice to the Disney film Treasure Planet? All this ultimately led Gordon-Levitt to his current status: One equally in reach of Academy-friendly roles, mainstream comic mayhem, and interesting genre projects. In other words, he's one of the few figures in Hollywood who can do just about whatever he wants. Not bad as far as comeback stories go.
Images: Tristar Pictures (2); Columbia Pictures