Melody Rae Kandil of 'Dash Dolls' Is A Style Star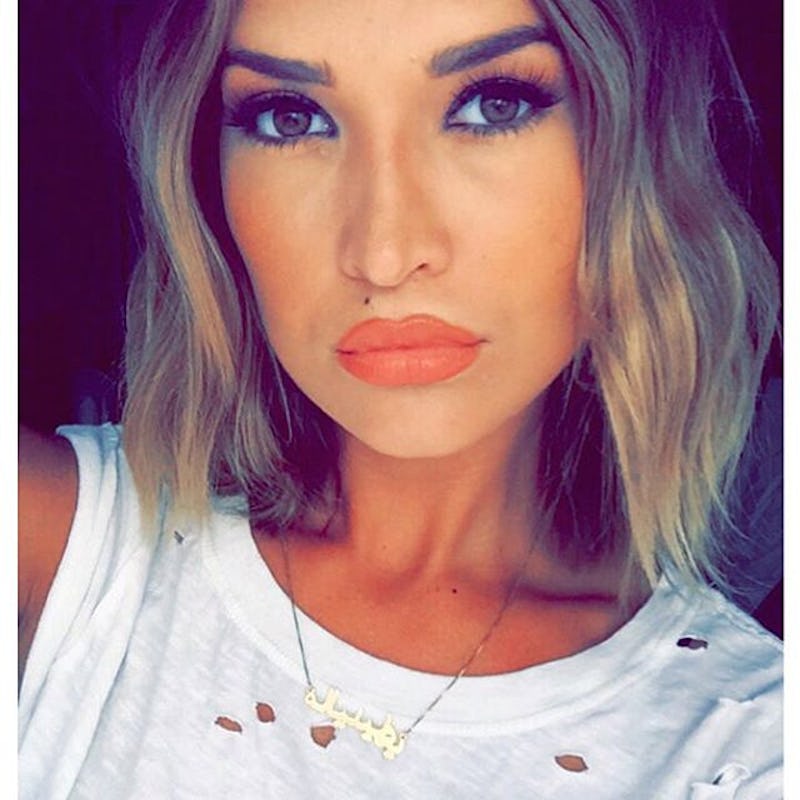 You know what they say: Cut off the head of the snake and two more grow in its place. At least that seems to be the case when it comes to the Kardashians' E! TV shows. Sunday night, a new show titled Dash Dolls premiered on E!, documenting the drama at the DASH boutique in Los Angeles. The show focuses on a few of the employees as they balance their social lives while also representing the Kardashian brand, and like all reality shows, there are always obvious favorites. Melody Rae Kandil has taken that title on Dash Dolls.
Not only is Kandil a DASH employee, she is also a model and an accomplished basketball player. She's previously modeled for Sports Illustrated and her Instagram is filled with stunning shots showing off her modeling chops. More importantly, she has had some pretty stylish moments. Obviously, if you work at DASH, you have to have a decent understanding of the fashion world considering you have to "represent the Kardashians."
Kandil's style is pretty casual and sporty as a result of her athletic background, but she can also rock a feminine look like no other. Here are some of her best style moments.
1. Doll Vibes
Do you think DASH sells this t-shirt? Because if they don't, they totally should. Her Timberlands and flannel around the waist are casual and cool.
2. All White Everything
Her white crop top/white skirt combo looks fresh and is totally L.A.
3. Orange Lipstick And A Ripped Tee
OK, so you can't really see much of her look here, but I absolutely love her orangey-coral lipstick. And the small tears in her t-shirt look pretty dope.
4. Her Floral Jersey
Kandil's style can definitely be described as sporty. I love this floral, jersey-like shirt she paired with white skinny jeans and Timberlands.
5. Wearing A Grandpa Sweater
This is something we all understand.
6. This Sweater Crop Top
I absolutely love her white sweater crop top, skinny jeans and the flannel she has tied around her waist while out with a few of her Dash Dolls co-stars.
7. Her Tied Tank
I really like this tank top with the tie at the waist. Her layered necklaces and half bun give off an effortless vibe.
8. Airport Style
She totally nailed that comfort meets cute meets relaxed look.
9. Dress & Kicks
If you thought bodycon dresses could only be paired with heels, Melody Rae says think again.
10. Dressy Flannel Look
It's clear that Kandil loves wearing flannel, but she knows how to style them in lots of different ways, like dressing it up with heels.
11. Sporty & Sweet
Backwards hat, sweats, and heels might sum up Kandil's personal style best — sporty, but stylish.
Images: MsMelodyRae/Instagram