Follow These Stylish 'Dash Dolls' On Instagram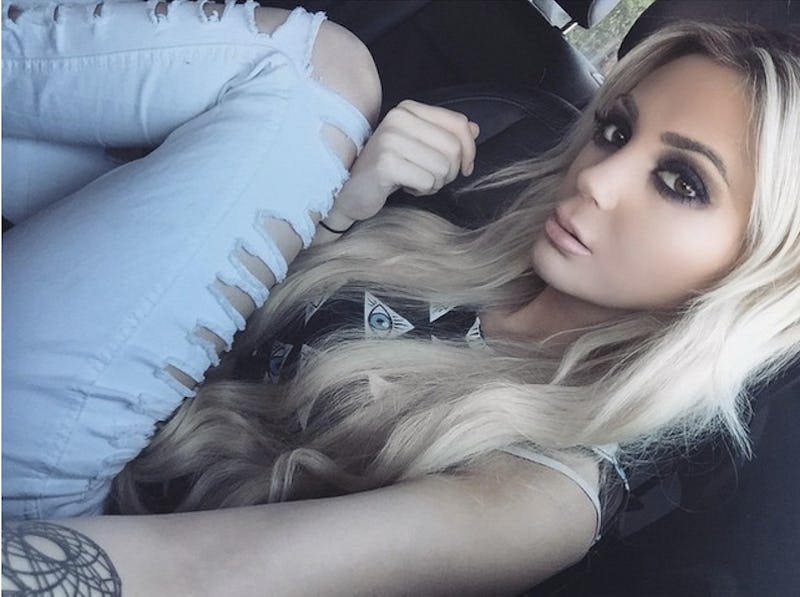 Everyone knows that the Kardashian Klan owns a chain of incredibly stylish boutiques called DASH, but how well do you know the people who work there? In honor of E!'s reality series, stalking the Dash Dolls cast members on Instagram only seems appropriate. The Dolls are of course suitably employed to work with the Kardashians. Their styles are a mix of Khloe, Kim, and Kylie, and once you scroll through their #OOTDs, you realize their scary resemblance to the Kardashian sisters.
Some of them, like sister Malika and Khadijah Haqq, rock the classic crop tops and wrap skirts like Kim, while some of the blonde ladies in the group, like Caroline Burt and Taylor Cuqua, are all about the grungy ripped jeans look. I have a feeling that resident fashion designer Kayne West would give the Dolls cast a big emoji thumbs up for their personal style, because, especially by Kardashian standards, these women are seriously trendy.
Here is my main question after combing through the cast members IG accounts: how large is their discount at DASH? If I apply at DASH Soho, will I too get to mimic Kim K's wardrobe? Will Kylie teach me her makeup tips? If working there is all I need to be as chic as these ladies, I'll be sending in my resume soon. Take a look below at the Dolls' most fashionable Instagram shots to date.
1. Malika Haqq
Who needs a shirt when you have a leather jacket?
2. Khadijah Haqq McCray
This outfit = Kim Kardashian 2.0.
3. Durrani Popal
The DASH dolls love the lace up stilettos — and I can see exactly why.
4. Stephanie De Souza
The structure of this skirt and crop top is killer, no?
5. Caroline Burt
Are they really ripped jeans if there aren't a million slits up and down your legs? The answer is no.
6. Taylor Cuqua
The DASH boutiques are stocked with graphic tees like this, and as Cuqua shows, they make for the perfect lazy day outfit.
7. Melody Rae Kandil
She makes me want to buy a pair of Timberland boots.
8. Nazy Farnoosh
While a bomber jacket isn't normally in the Kardashian ~style guide~, it certainly works for Farnoosh.
9. Jennifer Robi
Note to self: no pattern is ever too busy for a pair of a pants.
10. Lexie Ramirez
Calvin Klein on fleek!
11. Missy Flores
Flores is pulling a total Khloe with the plaid around the waist – a classic but comfy look.
Needless to say, if you haven't followed all the DASH Dolls on Instagram yet, you definitely should. Their outfits are your personal Kardashian Pinterest board. Hate on the Kardashians all you want, but they know how to dress— and so do their employees.
Image: carolineburt/Instagram