Newlyweds Charge Absent Guests $75 For Dinner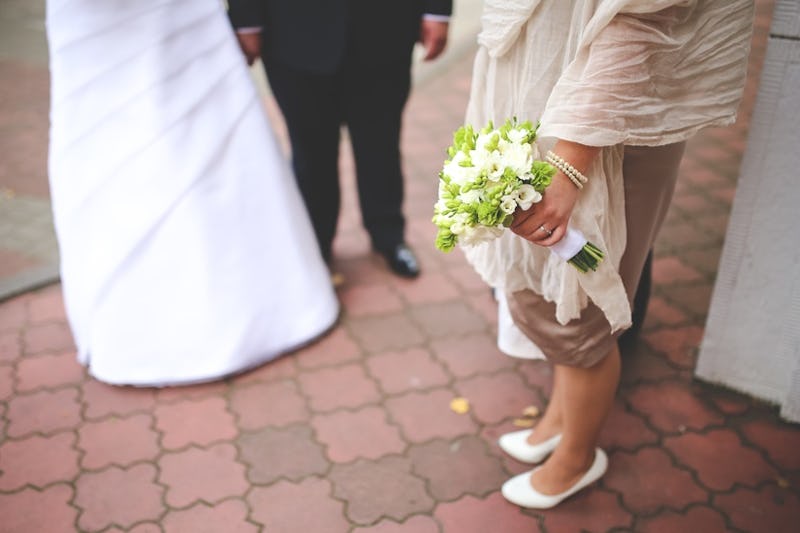 I've heard that people go crazy over their weddings and here's proof: these newlyweds charged absent wedding guests for dinner. After not making it to the wedding of a family member, Jessica Baker, from Golden Valley Minnesota, and her husband, were lumped with a bill for $75. The pair weren't able to attend as Jessica's mother pulled out of babysitting at the last minute. As children were not welcome at the wedding, Jessica and her husband didn't really have much of a choice when it came to attending. No big deal, one would think. Life happens. Weddings are a huge expense anyway, and surely expendables are taken into account when budgeting. Not so, in this case.
Clearly somewhat scathingly, Jessica and her husband received a bill in the mail to the tune of $75.90, with the explanation that, "This cost reflects the amount paid by the bride and groom for meals that were RSVP'd for, reimbursement and explanation for no show, card, call or text would be appreciated." As I've said, weddings are expensive. On top of everything else the couple probably paid for their big day, getting their knickers in a twist over $75 seems fairly petty. And even more petty considering they should be so elated with love, and on a high from having such a wonderful day, that things like absent guests are really put into perspective. Again, not so, in this case. Let's take a closer look at the situation.
1. Here's The Bill Jessica Received In The Mail Post Wedding
2. Here's Her (Perfect) Reaction To It
3. Jessica Couldn't Think Of What She Should Have Done To Avoid This
I mean, the woman has a kid, her babysitter cancelled at the last second, and the invitation to the wedding expressly said no children. It's not like she wasn't attending out of spite or anything malicious!
4. The Editor Of Minnesota Bride Magazine Agrees That The Bill Was Tacky
So it's settled. We take these things in our stride, realize the value of not being a jerk over the value of $75, and move on with our lives.
Images: Pexels; YouTube(3)