Jon Rudnitsky Is The Perfect Fit For 'SNL'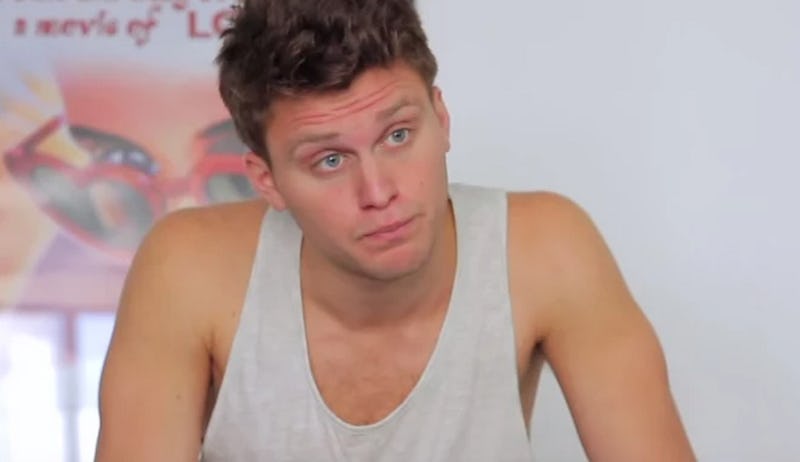 After a dynamite Season 40, Saturday Night Live is back and better than ever. Adding to the greatness is a new Saturday Night Live cast member, Jon Rudnitsky. Rudnitsky joins during a very exciting SNL year, as it is an election year — praise Kate McKinnon's Hillary Clinton — so you might be wondering what Rudnitsky's past comedy repertoire will bring to Saturday Night Live . Don't worry. Rudnitsky isn't coming in without an arsenal of comedic characters — just cross your fingers that his first season on the show will allow him to show off some of his great acting chops.
Rudnitsky, while only 25, has accomplished a great amount in his time as a comedian. While studying at the University of Southern California, Rudnitsky won the 2012 Laugh Factory's Laugh Bowl college comedy competition. He was featured on the Just For Laughs festival's "New Faces" showcase, aka people to watch, because they're going to be making you laugh some day.
Rudnitsky will undoubtedly bring fresh look to the show. But don't expect him to blend into the background, which is often the case with new players on the show. Looking back at some of the comedic things Rudnitsky has come up with during his time as a comic, it seems his type of work is perfectly aligned with what SNL fans and producers want the show to come up with. So what can we expect Rudnitsky to bring to studio 8H?
Amazing Song Parodies
Remember this? Here's all the proof you need to know that Rudnitsky is going to bring some great song parodies to the show.
Spot On Impressions
This Matthew McConaughey impression is enough to sell me on his impersonations, but don't worry, he can also do Frank Underwood. Can someone say, Jeb Bush impression?
Digital Shorts
Hopefully Rudnitsky's history of making parody movie trailers will continue onto Saturday Night Live.
Acceptance Speeches
If all else fails, at least Rudnitsky can make fun of himself. (Hey, maybe this speech practice will come in handy one day.)
Images: screengrab