The Best Uses Of "Bad Reputation" In Pop Culture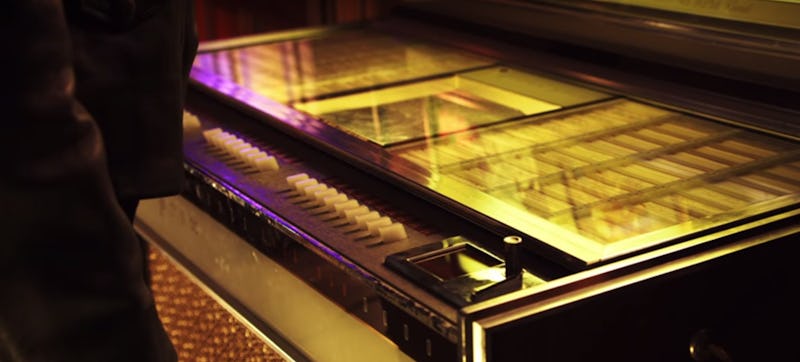 The first trailer for Netflix's upcoming Marvel series Jessica Jones is far less concerned with satisfying its viewers' eyes — offering little more than a glimpse of star Krysten Ritter's silhouette — than it is with pleasing our ears. The quick teaser scores its showcase of the titular superhero's dirty work to Joan Jett's "Bad Reputation," a favorite of punk rock enthusiasts, self-declared rebels, and extant hominids. So beloved is Jett's 1980 anthem that dozens of television shows and movies before Jessica Jones have employed its badass harmonics.
Immediately upon hearing "Bad Reputation," many of us will be transported back to our favored feature to brave use thereof, recalling fondly the justice paid to Joan Jett's raspy battle cries. Of course, we don't all have the same reference point for the tune; we've seen quite a variety of pop culture entries try their hand at "Bad Reputaton," reaping great splendor on some occasions and on others adorable cheesiness. (Not everybody is up to the task of handling the stylings of Joan Jett, you know.) So which are the best and worst uses of Jett's most iconic number in movies and television programs? And where will history lay this trailer for Jessica Jones among the pack?
9. The Cleveland Show
Right out the gate are we inclined to brand a low ranking to Seth MacFarlane's Family Guy spinoff, which used "Bad Reputation" over a scene of Donna brawling with neighbor Holt's abusive girlfriend. You need to have at least some claim to cool before suggesting yourself worthy of Joan Jett's music.
8. Easy A
Although an otherwise charming little high school comedy, Easy A falls shy of its "Bad Reputation" responsibilities for two big reasons: The song takes way over a sequence about sewing (although there is innate badassery involved in sewing missions!), and is delivered, not by Joan Jett herself, but instead by a cover.
7. The Runaways
While I'll defend Kristen Stewart's punk rock picture to the death, it wasted good claim to "Bad Reputation" on its closing credits.
6. American Choppers
To prove that I can be diplomatic, I confess that the American Choppers theme song is a reasonably good cover version of "Bad Reputation."
5. Shrek
Shrek's use of the song as the titular ogre and his trusty steed lay waste to a team of vengeful knights isn't too shabby.
4. Kick-Ass
A bit of an obvious choice for Kick-Ass' climactic shoot-'em-up scene, but a relatively effective one nonetheless.
3. Baby Mama
While the bulk of these shows and films use "Bad Reputation" to score scenes of violence and mayhem, Amy Poehler and Tina Fey's comedy film opts to employ the adrenal tune over a scene of the former stuffing her face. Truly enlivening stuff.
2. 10 Things I Hate About You
This Shakespeare-inspired teen comedy and its heroine, Kat Stratford, have stood the test of time as delightfully wicked entertainment since coming into our lives in 1999. No song could have better introduced Julia Stiles' aforementioned no-nonsense heroine than "Bad Reputation."
1. Freaks and Geeks
Come on — there was no doubt that the Freaks and Geeks theme song would be No. 1, was there?
Images: Netflix; Fox; Apparition; Buena Vista Pictures