Get To Know This 'Pan' Star's Name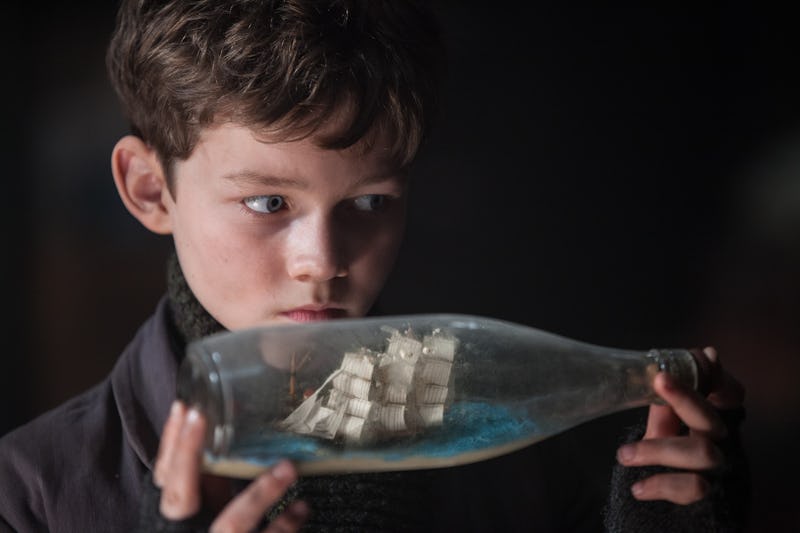 From Disney's signature 1953 animated feature to the Broadway musical Finding Neverland, there have been countless iterations of the tale of Peter Pan. Everyone has a favorite (mine being Hook with Robin Williams, obviously) and Hollywood will likely continue to churn out different variations about the flying boy who never grows up for years to come. The latest adventure comes to us in the form of the movie Pan. Directed by Joe Wright (Hanna, Atonement), the movie is an origin story of the famous boy. Instead of throwing us into the action of Peter leading his lost boys against the likes of Captain Hook and his gang of pirates, it has the group teaming up against Blackbeard (Hugh Jackman), who, to my knowledge, isn't included in J.M. Barrie's lore. Nonetheless, this is a prequel which features a younger, two-handed Hook (Garrett Hedlund) and an orphaned Pan. Although Levi Miller, the actor who plays Peter Pan, is a relative newcomer, he's a face that you may see more and more after audiences seem him in this iconic role.
In addition to his co-stars Jackman and Hedlund, the 13-year-old Miller is joined by other familiar faces including Rooney Mara as Tiger Lily, Amanda Seyfried as Mary Darling, and Cara Delevingne as a fabulous mermaid. Still, it is an origin story, and while there are plenty of recognizable characters and action in Pan, you probably won't see Miller flying and crowing like the fearless Peter you're used to seeing. He's working his way up to that, OK?. In the meantime, here is everything you need to know about the new, fresh-faced actor who's playing the titular character in the Oct. 9 release.
He's From The Land Down Under
Like his co-star Jackman, Miller comes to us from Australia. As we all know, they grow some pretty good actors down under: Cate Blanchett, Guy Pearce, Joel Edgerton — the Pan star is in good company.
He Was In A Movie Musical
Miller had a small role in the Australian musical comedy A Heartbeat Away. The film starred William Zappa and was about a small town marching band.
Pan Is His American Feature Film Debut
Even though he had a small role in A Heartbeat Away and a couple of short films, Pan marks Miller's first starring role — not a bad way to break into Hollywood.
He Used To Be A Model
Before movies, Miller wasn't a total stranger to being in front of the camera; he got his start as a child model for Ralph Lauren. Pretty impressive.
I'm sure will be seeing a lot of the Miller in the near future. Here's hoping Pan is just the start of an illustrious career.
Images: Laurie Sparham/Warner Bros. (3)