Sorry, Guys: 7 Golden Globe Nominees With No Shot of Winning Oscars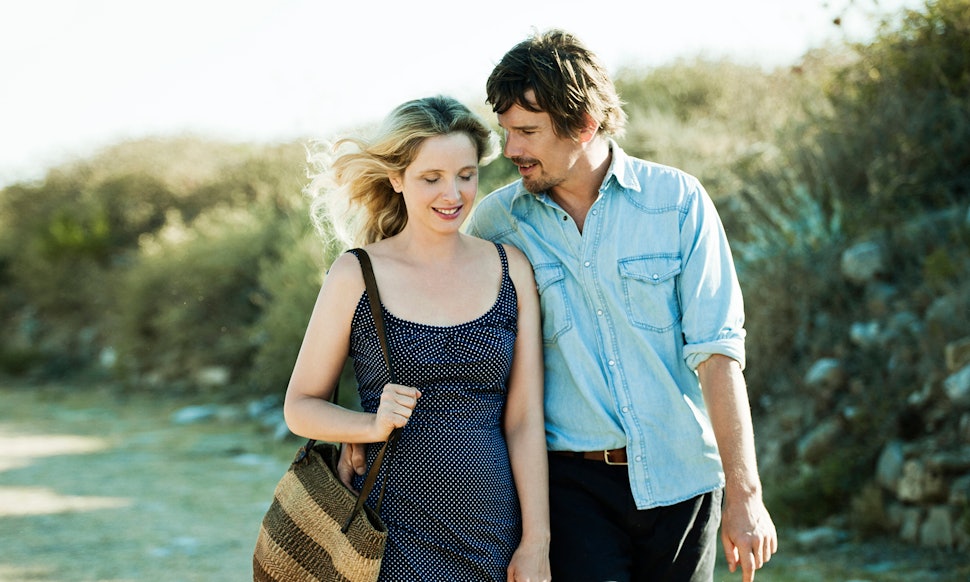 For the first year in what seems like forever, the Golden Globes decided to do something extraordinary – honor the people who deserved it. Sure, there were some exceptions (no love for Short Term 12? Fruitvale Station?), but for the most part, the Globes outdid themselves this year by giving nominations to some truly wonderful films and individuals. In addition to the expected nominees, like Chiwetel Ejifor for 12 Years a Slave and Sandra Bullock for Gravity, the Globes gave honors to a few people who, while hugely deserving of acclaim, were expected by nearly all critics to be overlooked. These actors have every right to celebrate their nominations, because you can bet they won't be getting a second chance this awards season. From Greta Gerwig to Julie Delpy, here are 7 Golden Globe nominees who, unfortunately, have no shot of winning Oscars.
Image: Sony Pictures Classics
Greta Gerwig, 'Frances Ha'
Frances Ha, a little black-and-white dramedy about a lost New Yorker, has been racking up nominations at film festivals and indie award shows, but no one expected it to earn a nod from one of Hollywood's most mainstream competitions, the Golden Globes. Yet Greta Gerwig, the film's star and co-writer, found herself the recipient of a Golden Globe nomination for Best Actress in a Musical or Comedy.
It's a well-deserved honor, as Gerwig was fantastic in Frances Ha, but it certainly came as a surprise to all who expected the Globes to overlook the star of one of the year's best, but smallest, indie movies.
Image: IFC Films
Kate Winslet, 'Labor Day'
Labor Day has all the makings of an awards nominee, thanks to its all-star cast, led by Kate Winslet and James Brolin, and its Oscar-loved director, Jason Reitman. Yet due to the fact that it wasn't even given a limited release until Dec. 27, it seemed all but certain that the movie would miss the nominations deadline for most award shows. Somehow, though, despite Labor Day not landing on anyone's top 10 lists, it managed to score a Golden Globe nomination for Winslet. Perhaps the Oscars will follow suit, seeing as Winslet is a critical darling, but considering how little-seen Labor Day is, it's doubtful.
Image: Paramount
Oscar Isaac, 'Inside Llewyn Davis'
There's no question that Oscar Isaac was wonderful in Inside Llewyn Davis, and he completely deserved the Globe nomination for Best Actor. Yet an Oscar nomination, let alone a win? Dream on. The Best Actor race is just too crowded this year, and an underdog like Isaac simply has no chance of winning the title when competing against heavyweights like Tom Hanks, Matthew McConaughey, and Robert Redford.
Image: CBS Films
Sally Hawkins, 'Blue Jasmine'
Cate Blanchett's Golden Globe nomination for Blue Jasmine was all but guaranteed, but it was a welcome surprise to see her co-star, Sally Hawkins, nominated for her role in the film, as well. Hawkins was sweetly affecting as Ginger, the tentative sister of Blanchett's Jasmine, in the movie, and her nomination is well-deserved. That being said, Hawkins' chances at Oscar are next to nothing, thanks to competitors that include Jennifer Lawrence, Amy Adams, and Lupita Nyong'o.Image: Sony Pictures Classics
Julie Delpy, 'Before Midnight'
We were thrilled — and shocked — when the Globes decided to nominate Julie Delpy for Before Midnight, because her performance in the third installment of Richard Linklater's beloved trilogy was extraordinary but subtle, a quality award show voters tend to overlook. So the chances of Delpy earning an Oscar nomination, let alone a win, are very, very slim. Still, we can only hope…Image: Sony Pictures Classics
Daniel Bruhl, 'Rush'
Call Rush the little movie that could. Despite only decent box office revenues and a blink-and-you-miss-it theatrical run, Ron Howard's sports drama managed to earn two Golden Globe nominations, including one for Best Picture. The other, for Supporting Actor Daniel Bruhl, is even more surprising, considering that until just a few weeks ago, hardly anyone even knew who Bruhl was. The actor may very well earn an Oscar nomination come January, but winning the award is an entirely different — and unlikely — matter.
Image: Universal
Julia Louis-Dreyfus, 'Enough Said'
The biggest shock about Julia Louis-Dreyfus' Golden Globe nomination is that it's the only one that Enough Said received. The sweet, funny film should've earned a spot in the Best Motion Picture - Musical or Comedy race, but seeing as the Globes have no idea what "comedy" means, it was overlooked. That said, Louis-Dreyfus' nomination was well-earned, and we're glad to see the movie get at least some recognition, especially because we all know it's going to be ignored on Oscar night. The Academy Awards hardly ever nominate comedic actors, and even when they do, they never win. Sorry, Louis-Dreyfus.
Image: Fox Searchlight