Eli Gets A Whole New Role On 'The Good Wife'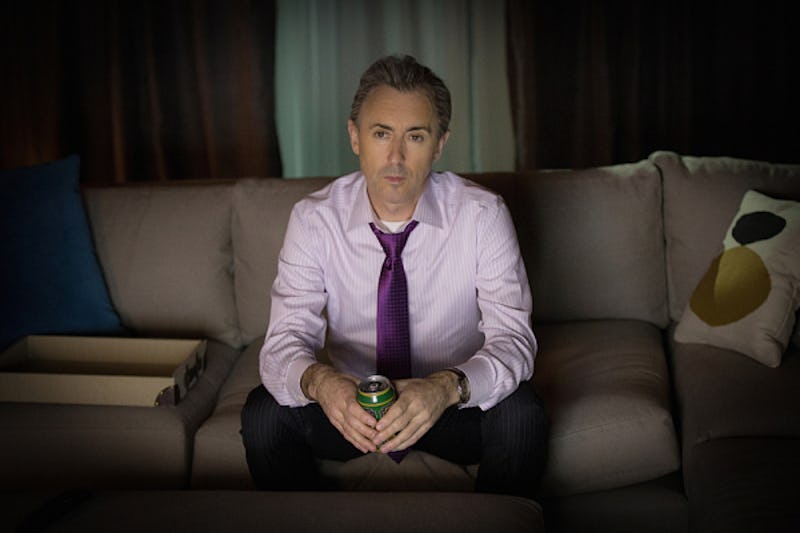 Peter Florrick may have made his worst decision in a long, long time during The Good Wife Season 7 premiere. Early in the episode, Peter fired Eli as his campaign manager — that's right, Eli. The sly, cunning, and devilishly charming campaign manager who acted as mediator, marriage counselor, and political guru to both Peter and Alicia Florrick was canned during Sunday night's "Bond."
After Alicia gave Peter the OK to run for President — sold as a bid for the Vice Presidency — he sent Eli to court Ruth Eastman, a nationally recognized campaign strategist, sought after by the likes of Bernie Sanders and Hillary Clinton. But, once Eli got her on board, Peter kicked him to the curb! It's not personal, he said, it's simply political strategy. But Eli is not happy, and rightfully so. Eli essentially resuscitated Peter's political career. Let's not forget, when The Good Wife started, Peter was in prison. Not only did Eli help Peter politically, but he was also crucial in Peter and Alicia's brief reconciliation. Also, on a selfish note, I do not want to watch The Good Wife without Eli Gold. We've already said goodbye to Will Gardner (damn you, Josh Charles!) and I refuse to live in a world where Alan Cumming is not serving up epic comebacks on The Good Wife. So, where does this leave Eli?
Luckily, when Alicia heard Eli had been fired, she was furious. So furious, in fact, that when Eli came to her with an offer to be her campaign manager — a liaison to Peter's campaign to rehabilitate her image after her own election scandal — she accepted. Of course, Eli is nothing if not a man with a plan. This time, he has vowed to use his status as Alicia's campaign manager to destroy Ruth Eastman, and maybe Peter too.
This recent shakeup is amazing for many reasons: first among them being that an alliance between Alicia and Eli can only mean wonderful scenes ahead. A close second, however, is who they booked to play Eli's newest rival: Margo Martindale (aka, the actress you recognize from anything and everything, including Justified and August: Osage County.) May the best campaign manager win.
Image: CBS