A '90s Reunion We Can Say Goodbye To For Good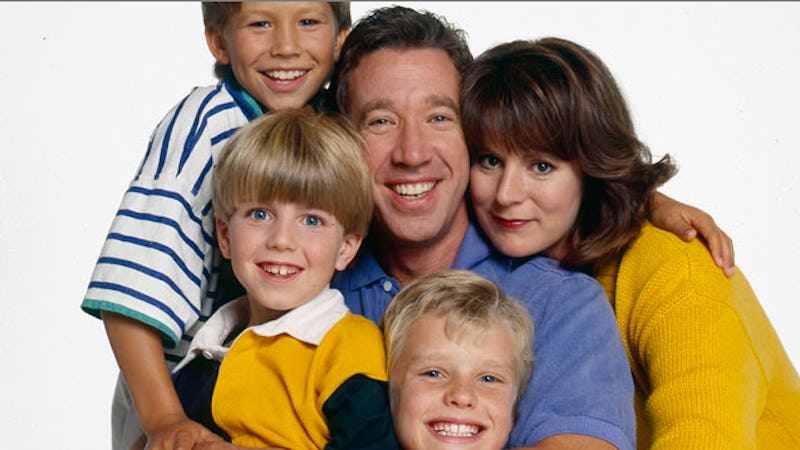 We here in the modern age spend a lot of time reminiscing about a time in the world wherein the economy was less crap, we all wore a lot of denim, and we were all much more in denial about the rights we were withholding from big portions of our population. But we as a society just really miss those velvet dresses, guys, and we will claw our way back to the '90s if it's the last thing we do. The same goes for our TV shows, but alas, one of them has lost hope: Home Improvement 's definitely never getting a reunion, according to former Home Improvement star Patricia Richardson.
I don't know who exactly it was who was clamoring the most for a Home Improvement reunion — probably just the general vibe of all of those pesky "'90s kids" — but Richardson, who played Jill Taylor, put a kibosh on that when she told TMZ recently that "you can't have one without Earl."
Earl Hindman, who played the neighbor Wilson whose face was always half-obscured, died of lung cancer in 2003.
Another '90s reunion that will probably never happen? Dawson's Creek. At least, past what already happened on Don't Trust the B— In Apt. 23. Pacey and Dawson never liked each other even off-screen, guys. Give it up already. And as for JTT? He'll stay in our hearts and souls forever, reunion or no reunion, that's for sure.
Image: ABC