8 Things We Learned From 'RHONJ's Teresa Special
After over a year off the air, The Real Housewives of New Jersey have returned for a special set of episodes called RHONJ: Teresa Checks In, which follows the lives of the Giudice family after Teresa's incarceration. Taking Tre's place as the head of the family and the lead of the show is her husband, Joe Giudice, who is more open with the camera then he's ever been before. And even with Teresa gone, fans learned a lot from the Teresa Checks In special, about a few different cast members. There were also plenty of things about the process of going to prison that were as informative as an episode of Orange Is the New Black.
The rest of the family made appearances too, from cousin Rosie to Teresa's parents. And to see everyone rallying around Gia's middle school dance and graduation, two events that Teresa no doubt would have turned into a huge RHONJ event, showed how deeply affected the whole family is by her sentence. There was a lot to comprehend in the premiere of the three-part special, but the biggest things to take away from the episode were the surprises of what's happened since the RHONJ cameras last rolled.
1. Joe & Melissa Gorga Are Back
While the past few seasons have detailed the conflict between Teresa and her brother, Melissa explained that after something as serious as the Giudices' conviction, they had to fully get over that disagreement and prioritize their familial relationship. Supportive texts, calls, and visits are pretty much all they're able to do right now, but both Melissa and Joe are looking to do more.
2. Joe Giudice Is A Devoted Dad
Joe has never seemed like a particularly involved parent, but this episode showcased his softer side. While it doesn't erase some of the things we've seen him say and do in the past on RHONJ, it seems that being without Teresa has made him appreciate her role in the family a lot more.
3. Gia Matured Incredibly Fast
While Gia Giudice is still a total teen at heart, there's a real difference since she last appeared on RHONJ. She's the only one out of her sisters to really know the full extent of what's going on, and that knowledge has weighed heavily on her.
4. Joe Can't Visit Teresa As Much As He Wants To
Teresa's lawyer explained a law that came as a surprise to me — because Joe is a felon, having been convicted of fraud as well, he can only visit Teresa every two weeks, rather than every single week the way their children can.
5. Joe Is Limited In What He Can Legally Do For Work
Joe explained during he episode that he's not able to invest in any new properties or start any large construction projects, which is usually how he makes a living. So that's why news broke that the Giudices were working on selling some of their assets, like their beach house.
6. Teresa's Personality Hasn't Changed
While it can't be easy for her to deal with the reality of incarceration, when speaking with her family, Tre is exactly the same. She's bubbly, loud, and energetic, even though she can only talk on the phone for a few minutes per day. And somehow, she managed to order flowers, cater a party, and hire a stylist for Gia's dance — all from behind bars — proving she as devoted of a mom as ever.
7. Rosie Will Be Around To Lighten The Mood
Rosie and Joe are great friends, and even though they say some questionable things in the premiere, it's nice to see that Rosie's contribution to the family is making them laugh, since the Giudice-Gorgas already have plenty of people who can make a lasagna.
8. Joe & Teresa Are Still In Love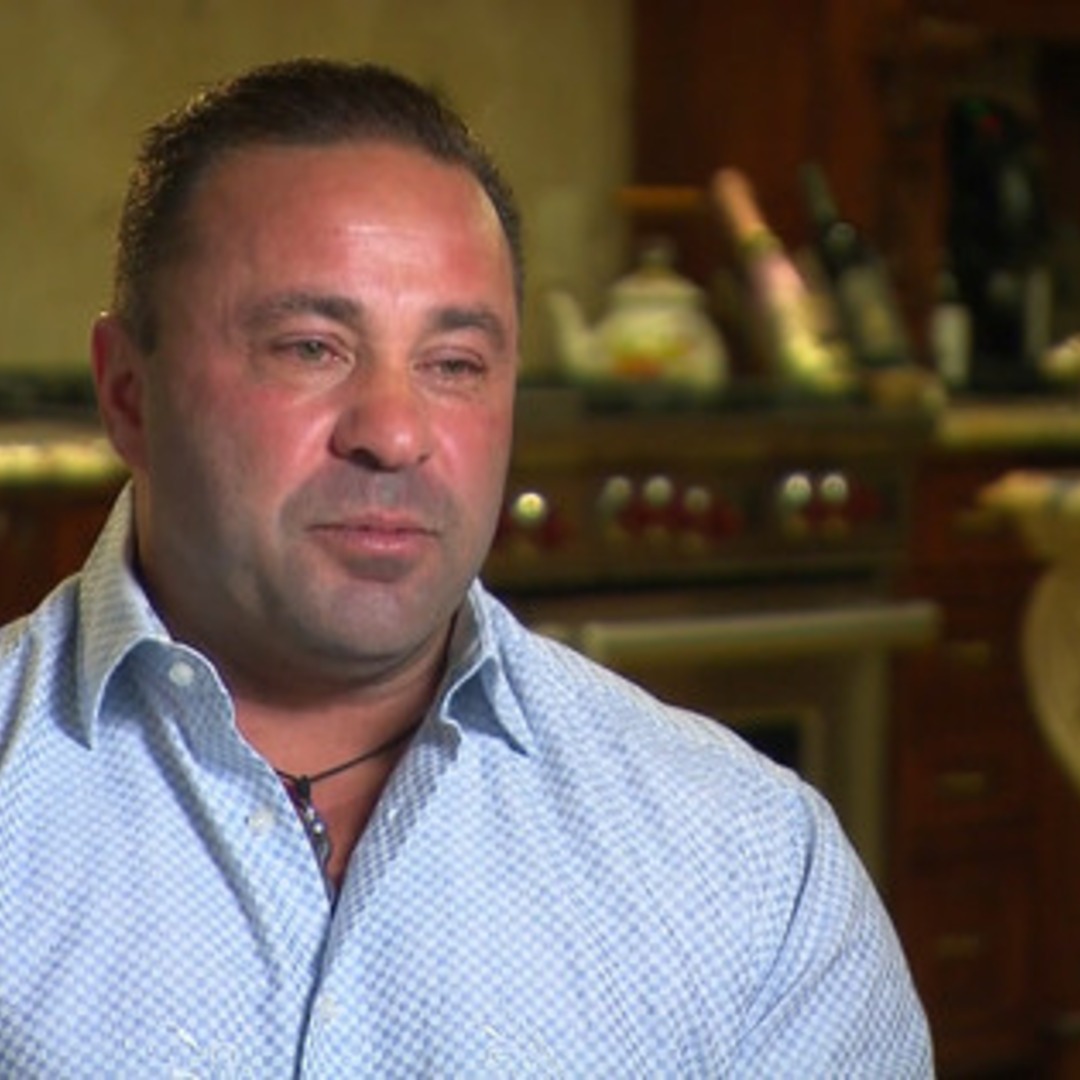 Joe has been talking about how excited he is to see Teresa when she is released at the end of 2015, and told E! News that he looks forward to spending time "in the bedroom." Teresa's only request is that Joe have abs after he gets out of prison — she just watched Magic Mike.
Images: Bravo (2); RealityTVGifs/Tumblr (2)