9 YouTube Videos With Over 1,000,000,000 Views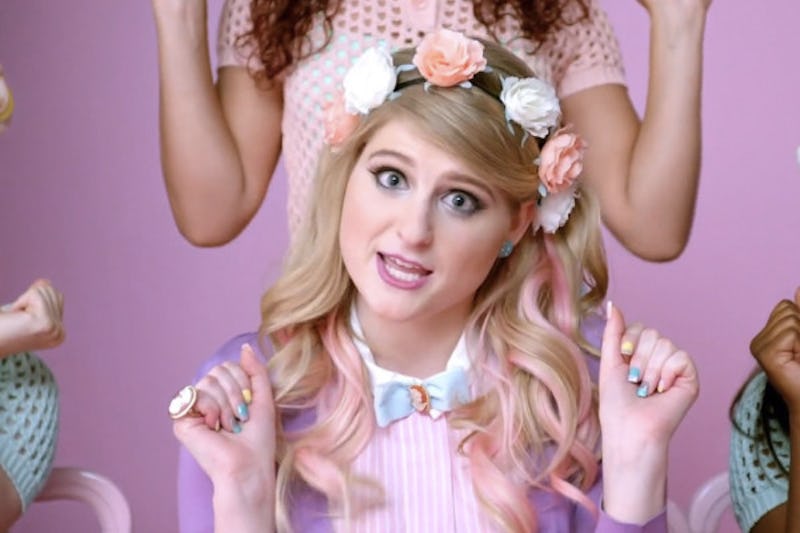 When I heard recently that Wiz Khalifa's video for "See You Again" reached over a billion views on YouTube, I could definitely believe that so many people had tuned in to watch the music video honoring the late Paul Walker. The video is a moving one, with images flashing between the rapper and clips of the late actor on the set of the Fast and Furious movies. It makes sense that so many people would watch that video on YouTube. But, it got me wondering: How many YouTube videos have hit over a billion views? With all of those videos going viral of babies laughing and pandas sneezing and Taylor Swift rocking our worlds, I figured there had to be a few others that have racked up that many views.
And, it turns out that there are a lot of other YouTube videos with 1,000,000,000 views or more. But, instead of the viral stuff I was anticipating, most of the videos that have been so popular have been music videos like Wiz Khalifa's. Still, he has something to be proud of. His video was the first ever hip-hop video to reach one billion views. The others that have been that successful have all been pop videos.
Just take a look for yourself and see which videos have been the most popular on YouTube.
1. "Gagnam Style" By Psy
This video that had everyone jumping around like they were horseless cowboys back in 2012 has racked up over 2,000,000,000 views to date, which is almost double the views of any other video that made this list.
2. "Baby" By Justin Bieber & Ludacris
As one of the oldest videos in the list, this one has had time to accrue its amazing numbers. 1,220,789,703, in fact, at the time of writing this.
3. "Blank Space" By Taylor Swift
Who wouldn't watch this video a billion times? I'm sure at least half of the video's 1,192,897,002 views are mine alone.
4. "Dark Hose" By Katy Perry
With Katy Perry as an Egyptian goddess, there's a reason why this video has accumulated 1,124,771,032 views at the time of writing this article.
5. "Roar" By Katy Perry
Katy Perry is definitely dominating the over-a-billion-views list. She and Taylor Swift are the only artists to have two videos with over 1,000,000,000 views.
6. "Shake It Off" By Taylor Swift
Speaking of which, Taylor's 2014 hit single found quick footing on YouTube and is a total fan favorite with 1,077,828,977 views so far.
7. "Bailando" By Enrique Iglesias
To be clear, it's the Spanish version of this song that has the most views on YouTube. The English version has 150,000 or so views, which is a drop in the bucket compared to the original's 1,074,603,078 views.
8. "All About That Bass" By Meghan Trainor
It must be all that pink bubblegum sweetness. That or the amazing beats. Either way, this video has racked up 1,050,532,053 views thus far.
9. "Uptown Funk" By Mark Ronson
I swear I watched this a million times when it first came out, so you can totally blame me for this one, guys. The popular song is now at 1,051,796,751 views as of now.
And, here you thought those viral videos were so popular. Turns out they have nothing on your favorite pop songs!