Ellie Goulding's New Song Is Bittersweet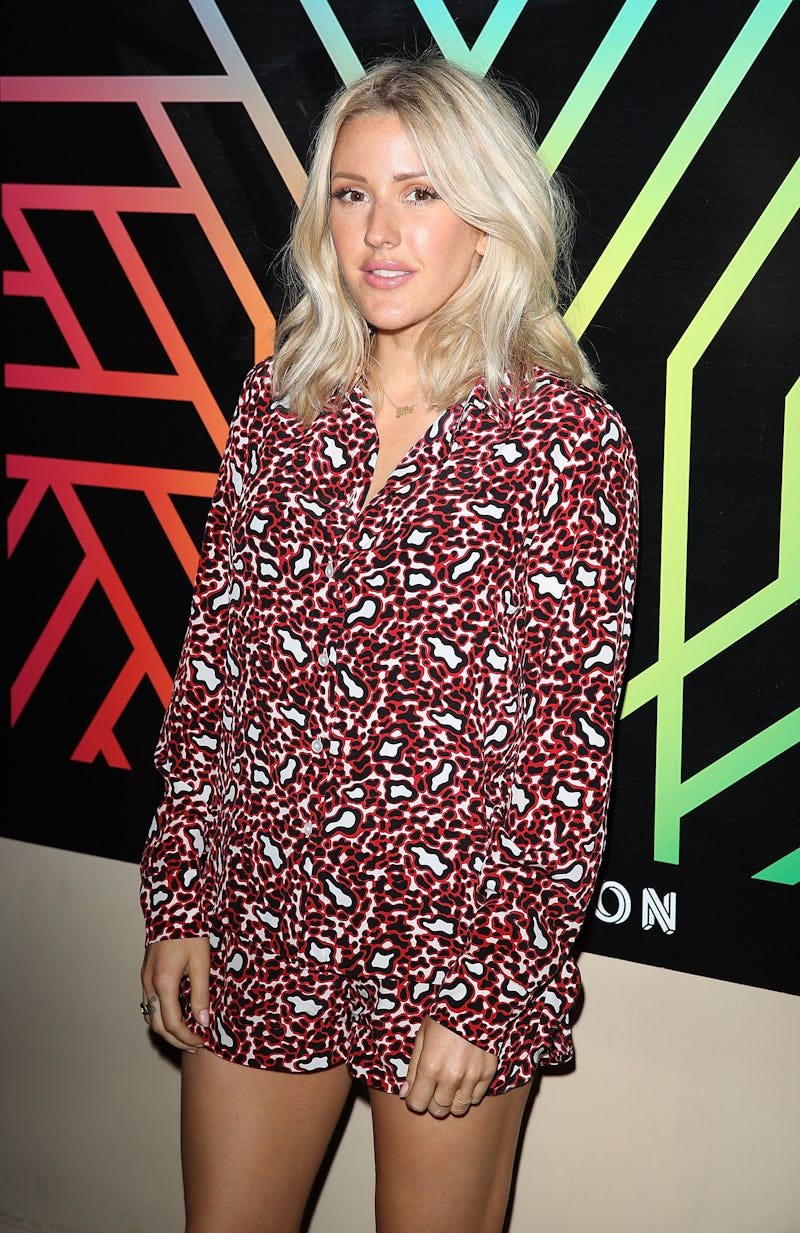 I remember when I first discovered Ellie Goulding back in 2009. I stumbled upon her MySpace music page (throwback!), where she'd uploaded several song demos. I worked my way through them one by one, and 20 minutes later, I was absolutely obsessed. Six years later, she's become a successful musician and a worldwide star with two albums under her belt and a third, called Delirium , on the way next month. Up until now, the only song we'd heard from the record was "On My Mind", which also serves as Delirium's first single. Thankfully, Goulding didn't keep us waiting too much longer for another new track, and I think I love it even more than "On My Mind", which is saying something. "Something In The Way You Move" is dance pop at its finest, so you'd better get ready to dance.
While her second album, Halcyon, was more quiet and contemplative, it seems that Delirium is aiming for a bit more levity and a whole lot of fun. It's just what we need, and "Something In The Way You Move" is sure to become another hit for Goulding, and for good reason. The track is an ode to love that's likely rather ill-fated but still incredibly all-encompassing, and I think we've all been there. The message in the song is a tale of being way too attracted to someone even though you know better, while the melody reflects that "high" feeling you get whenever you're around them. In other words, it's absolute perfection. Let's just take a look at the lyrics:
It's the strangest feelingFeeling this way for youThere's something in the way you moveSomething in the way you moveWith you I'm never healingIt's heartache filled with youThere's something in the way you moveI don't know what it is you doNow I'm knowing your body ain't good enough for meBut this heart is open, bloodstains on my sleeveWhen our eyes meet, I can only see the endBut tonight I meet yours again
Ugh, who hasn't been in a situation where all you seem to do is get hurt by someone, and yet you can't imagine not being with them anymore? It's painful and will drive you crazy, but sometimes you just can't help yourself — you get around them and your reserve weakens.
But tonight I'm gonna lose it allPlaying with fire, I was the first to fallHeart is sinking like a cannonballBaby, kill me, what you waiting for?Something in the way you moveIt's something in the way you do itIt's something in the way you move
The chorus is where Goulding lays it down. She knows she's in over her head, she knows this whole thing is going to destroy her, but at this point she doesn't even care. This person she's in love with is going to destroy her and at this point, she welcomes it. Now that's some powerful (and messed up) love.
There's an evil night, the stars don't shine tonight, noIt's something in the way you doIt's something in the way you moveYou bring me closer, furtherBring me just enoughYour lies always seem so trueThere's nothing left for me to loseThere's not one thing I can do to change your waysBut I can't sit back and take the lonely daysWhen our eyes meet, I can only see the endAnd tonight they meet yours again
Goulding brings it home in the second verse, basically cementing the fact that she's ready to give into this messed up situation she's found herself in, because whoever this person is, they've got a hold on her. At least we got a good song out of it, right?
Watch Ellie Goulding's "Something In The Way You Move" fan lyric video below and get your dance on. Believe me, you won't be able to help yourself.
Image: Tim P. Whitby/Getty Images Entertainment/Getty Images