You'll Be Able To Shop Karl Lagerfeld's Site Soon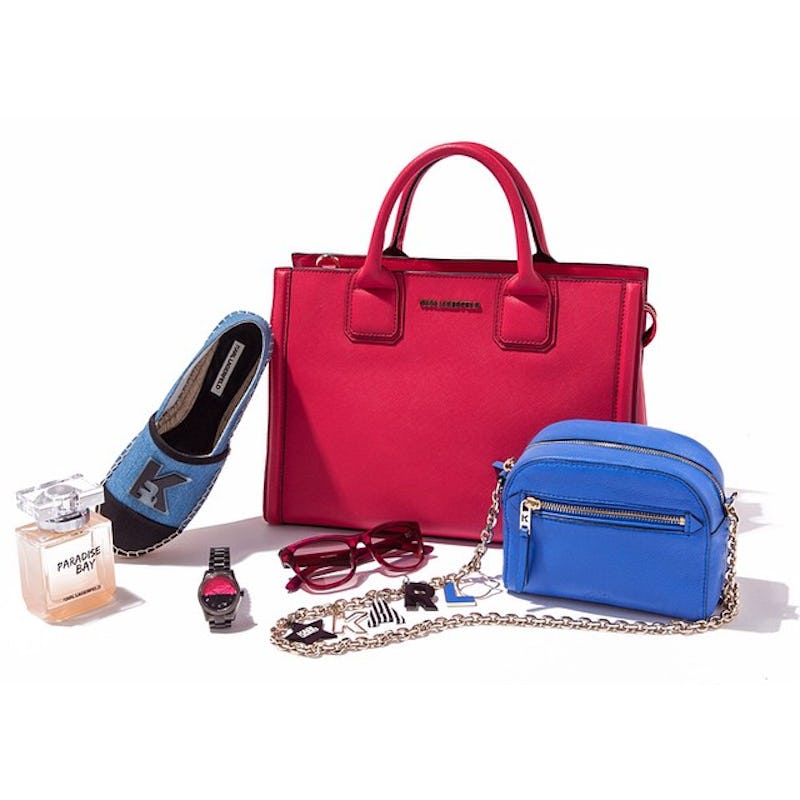 Getting your hands on products from Karl Lagerfeld's eponymous brand is about to get easier, and just in time for the holidays. The brand's website Karl.com is launching an e-commerce feature that will allow consumers to shop online for clothing, accessories, and so much more beginning this November.
"We know there is a big audience out there that wants to buy our product," said Pier Paolo Righi, CEO of Karl Lagerfeld Group BV. The online shopping capability will be the first time Karl Lagerfeld items will be sold on its own site ever since the brand relaunched in 2012. Since then, Karl Lagerfeld has only been available on other online retailers like Net-a-Porter and Stylebop, but the growing trend of affordable luxury items as well as it's popularity on social media has helped the brand steadily expand. For some, the success of Lagerfeld's eponymous line promises to fill a void in the market after Marc By Marc Jacobs was phased out earlier this year.
As a way to promote the launch of the brand's online store, three one-of-a-kind bags designed by Lagerfeld (along with the original sketches) will be auctioned off by Artnet.com between Nov. 5-10. Meanwhile, it's not too early to plan your online shopping from Karl.com.
Here's what's in store from the upcoming e-commerce site:
Handbags
Fans of the designer will still get Lagerfeld's quirky and modern aesthetic from these bags without the price tag of his other labels Chanel and Fendi.
Ready-to-Wear
I can easily see Lagerfeld fave Kendall Jenner being tapped to promote the brand's online shop, too.
Watches & Accessories
Lagerfeld's brand is full of covetable accessories, from watches, jewelry, and eyewear.
Shoes
You know you need these, ASAP.
Children's Clothing
Lagerfeld's kids collection will be rolled out later on the site. Expect cute items for your mini fashionistas to arrive in spring 2016.
Menswear
Just like the children's line, Lagerfeld's menswear collection won't be available on the site until 2016.
Images: Karl Lagerfeld/Instagram (7)