Jason & Cortney From 'MAFS' Are Adorable Together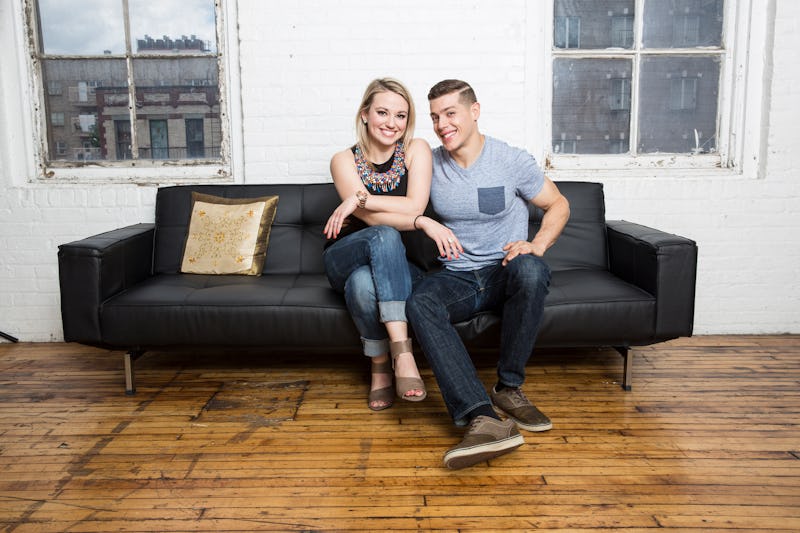 Anyone who watched the very first season of Married At First Sight knows that even though Doug Hehner and Jamie Otis might be the show's big success story, Jason Carrion and Cortney Hendrix are where it's at. They were both pretty young when they were matched — Cortney was 26 and Jason was 27 — but they experienced some major initial chemistry at the altar that carried into their real life relationship. They both had to make some compromises along the way, especially when it came to their living arrangements and conflicting work schedules, but they overcame so many obstacles that led them to a truly happy marriage. So where are Cortney and Jason now?
Being that I'm slightly obsessed with their relationship, I follow both of them on Instagram, and if you don't, you're missing out. They're so cute together and make such a great team, and they've been going on all kinds of adventures in their second year of marriage. They may have had to put a lot of work in (especially early on in their relationship), but it looks like it was all worth it.
Cortney and Jason are back on Married At First Sight: The First Year Season 2, but in case you need more of them before then, here's what they've been up to since Season 1.
1. They're Doing Regular Married People Things
Like trips to Costco, where they pose in security monitors all crazy. One thing is for sure: They're definitely still having fun together.
2. They're Still Hanging Out With Their Costars
It's so sweet that they hang with the original couples from the first season of MAFS. An experience like that has to bond people together for life.
3. Jason Is Still A Firefighter
Not surprising, since he was always open about how much he adored his job and what a dream come true it was for him.
4. And, He's Still Fighting
As someone who is engaged to a firefighter, I don't know how Cortney does it. A dangerous career and a dangerous hobby? She's a brave wife.
5. And, They're Both As Adorable Together As Always
Can we talk about these two? If anyone was going to convince me to go on this show, it would be them, because they look incredibly happy together. I can't wait to see more of them on Married At First Sight: The First Year this season. Be my best friends, please?
Image: Karolina Wojtasik/FYI