The 17 Best Halloween Movies On Demand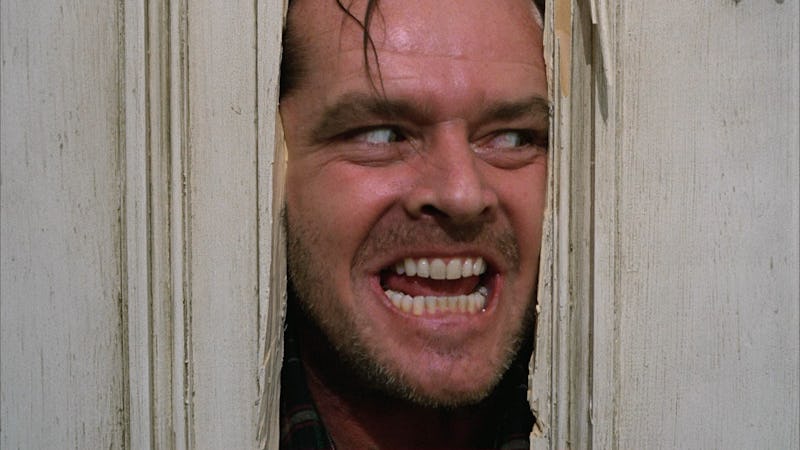 I love a good movie marathon, but it seems like, right when a fun movie holiday rolls around, all of the free streaming services pull the best movies of the season. I don't know if this is actually true or just a conspiracy that I came up with because I have way too much time on my hands, but, as a result, I take it upon myself every holiday season to make new lists of some of my favorite seasonally-themed movies that are actually available to watch for free. So what Halloween movies are on demand? Take my hand, my friends.
Maybe cable providers heard my outrage last year via osmosis, because it seems like more Halloween movies are available to stream than ever before if you've got Comcast. This is really good news for all of us, because a) scary movie marathons rock, no matter what time of year it is, and b) nothing thwarts a good scary movie marathon more than a "This title is not available" screen.
Just take a look at the awesome array of Halloween movies now available to stream. They're here just in time to create the perfect Halloween movie marathon, scary movie watching party, or night in stuffing your face with candy corn. (Sign me up for that last one, please.)
Who's afraid of the dark? I am. Which is why I can't even watch the trailer for this movie without cowering in the corner and begging for someone to make it stop.
What a timely follow-up to the hit Purge series. This sequel hits a little too close to home during this divided and difficult election year, but that's what makes it so terrifying.
A great conversation starter: Would you save the friend sitting next to you or cut them open in order to save yourself? The only time of year this kind of stuff is appropriate to talk about is Halloween, so have at it.
Don't close your eyes. Don't fall asleep. The original source of all your nightmares is coming back to On Demand.
What happens when you combine the dark and twisted minds of Stanley Kubrick and Stephen King? You get this terrifying classic about a family stranded at a mountain resort for the winter.
From Rob Zombie comes this terrifying film about carnival workers kidnapped and held hostage the night before Halloween. In other words, the perfect movie to turn on when you're ready to get your fright night on.
The Warrens are back to examine all new paranormal activity. This time in London, England, presumably because everything is more terrifying in a British accent.
Think a family trip to the Grand Canyon is nothing but sightseeing and revery? Not for this family, who return from their family getaway with a son whose behavior borders on bizarre and some strange rocks that might be the reason behind all of it.
Good fences make good neighbors. That's what Robert Frost said. But when your neighbor is a psychopath who has kidnapped girls trapped in his house of horrors, no fence is big enough to keep that creep show out.
A true and accurate depiction of what it's like to try to make it as a model in L.A. Juuuuuust kidding. This is a terrifying twist on what one girl will do to make it to the top.
Everything is better with a little a time. Especially this classic horror film, which reunited members of the original cast for one last night of terror.
No horror fest is complete without this Stephen King classic about a teenage girl with some serious powers.
Nothing ever good happens when five college students go camping in a remote area. Especially for these poor souls who end up encountering a number of terrifying treats in the middle of the night.
Based loosely on actual events, this film is one of the most popular horror movies of all time. It's also a necessary addition to any Halloween movie marathon. Trust me. You'll thank me later.
A Halloween movie night wouldn't be what it is without at least one Alfred Hitchock film in the mix. Thankfully, this classic horror film is available On Demand on Comcast.
I'll save you from my feminist interpretations of this film (the ship is literally called "mother," guys) and just say that it's a must-see during this spooky season.
One time I watched this movie in a barn in Vermont, and it was the most terrifying experience of my entire life. If you're lucky, this slasher film will scar you for life, just like it did for me. Thanks, Camp Crystal Lake.
Now I'm just holding out hope that the Christmas haul is just as lucrative. I'll believe it when I see Love, Actually playing for free on my television screen.
Image: Warner Bros. Pictures