Another 'Star Wars' Spin-off?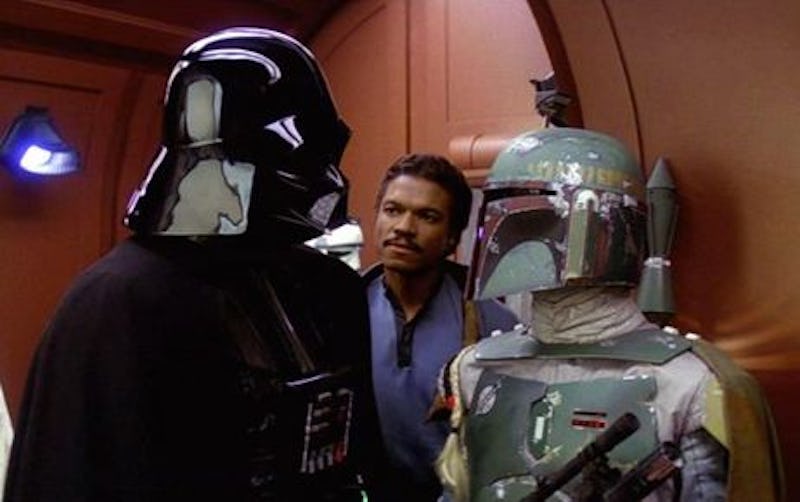 A new hope indeed. Most fans are likely both excited and skeptical for J.J. Abrams' upcoming Star Wars sequel, and now they have yet another reason to feel those conflicting emotions. It's now rumored that there will be a Boba Fett spin-off film, written by Lawrence Kasdan.
Does that name sound familiar? It should, because Kasdan wrote the screenplays for Star Wars Episode V: The Empire Strikes Back and Episode VI: Return of the Jedi, plus he's working on the screenplay for Abrams' Episode VII. So if this news turns out to be true, not only would a fan favorite character be getting his own movie, but it'd be written by a true Star Wars veteran— the guy who wrote the movie that introduced Fett in the first place. The force could be strong in this one.
The report comes from director Jon Schnepp, who told AMC Movie Talk that he knows Kasdan is working on a Boba Fett movie, but won't reveal his source. If Schnepp is right, there's still no guarantee that the movie would be good and it would certainly never line up to passionate fans' extremely high expectations, but it's still another Star Wars sequel.
Abrams and Kasdan have a lot of pressure facing them, but if there are in fact two movies in the works, it would help to divert some of that pressure. After all, if fans are disappointed by one movie, at least they'd have another to look forward to.
Image: 20th Century Fox