Andy Grammer Scored Big On 'DWTS'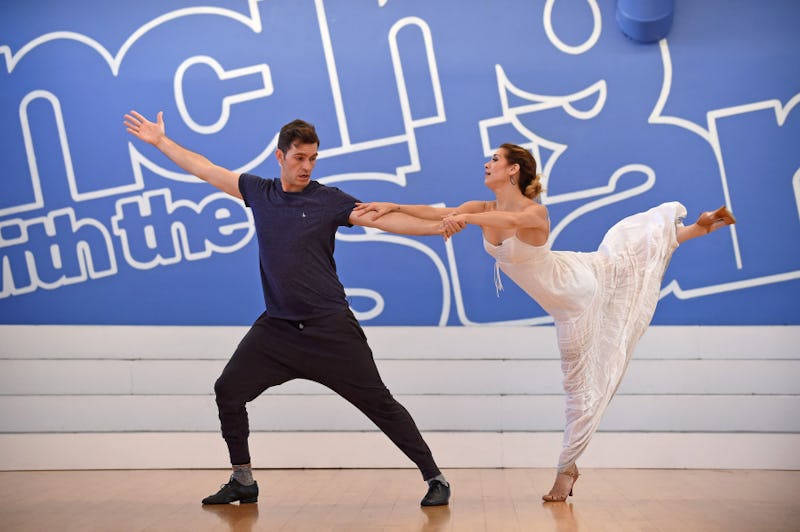 Dancing With The Stars has reached one of the most fun themes the show has ever had—famous dances week! And given the fact that most of these numbers are inspired some of the most iconic moves of all time (literally), there are some pretty big shoes to fill. Singin' In The Rain is arguably the best musical of all time, so when Andy Grammer and Allison Holker danced to "Good Morning", I was pretty nervous. The choreography of the number (and the whole musical, to be frank) is pretty complicated, but how could I be worried with the lovely and talented Allison Holker as choreographer?
Well, Andy and Allison absolutely crushed it—they did Gene Kelly proud and earned a perfect score of 40. Julianne also went on and on about how Andy has gotten better and better every week and that he is certainly not one to count out of the competition. Andy and Allison started kind of "smeh" on Dancing With The Stars, so it's been a real joy to watch him compete every week. In fact, one of my favorite things about watching Andy is that he puts so much joy into every part of the Dancing With The Stars process—his smile, his boogie, his general attitude.
What was especially cool this week was that Allison and I guess the producers really immersed Andy into Singin' In The Rain—they even went to go meet Gene Kelly's widow in the home she used to share with the dancing and singing legend. How awesome is that? I think it really gave Andy and Allison some greater insight on how Kelly liked to perform his dances, and it showed in their Dancing With The Stars performance. I don't know, people—I used to totally be TeamSlayes, but Andy is certainly winning me over.
Images: Matt Petit/ABC