Pop Culture Has Changed Since 'Gilmore Girls'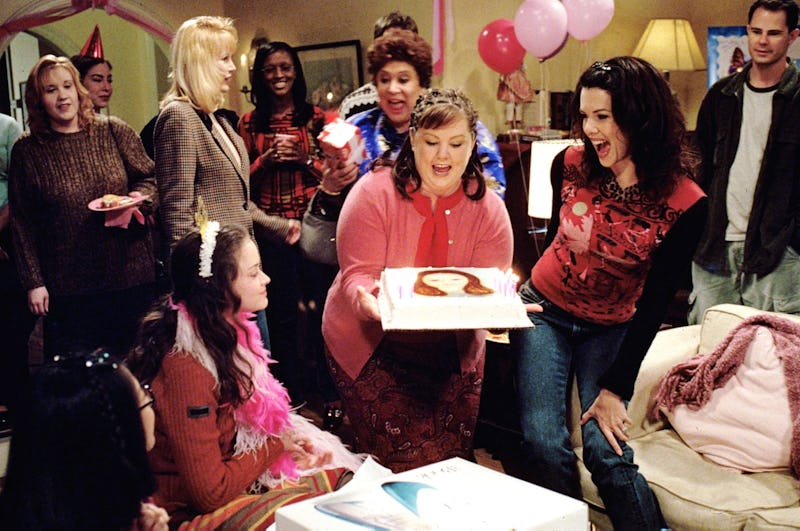 Have we all calmed down about the possible Gilmore Girls revival that may or may not be coming to Netflix in the not so distant future yet? No? Good, me neither. See, the thing that made Gilmore Girls great — besides everything — is that Lorelai and Rory were rapid-fire pop culture machines. From movies to books to current events, their quippy banter was chock full of references that can now make the show seem dated but that would give a revival fresh fodder for one-liners and witty remarks. It has been eight years since the final episode of Gilmore Girls aired, and those eight years have seen the pop culture landscape change so immensely, to the point that it is nearly unrecognizable now. Thus, I took it upon myself to come up with eight pop culture references the Gilmore Girls revival should make.
Of course, there are way more than eight references that the Gilmore Girls revival could mine for script content. Seriously, I get exhausted when I think about everything that has happened in the last year, let alone in the last eight years. But if the girls — and all of their friends — want to do what they do best and come up with quick, clever, quirky allusions to the pop culture that they love as much as I do, then they have to give a shoutout to the following eight things.
1. Shondaland Thursdays
As if Grey's Anatomy and Scandal weren't good enough, the addition of How To Get Away With Murder into Shonda Rhimes' Thursday block of shows resulted in Shondaland Thursdays. Not only do I firmly believe that Lorelai and Rory are planted on that couch for three hours every Thursday, but the How To Get Away With Murder jokes basically write themselves.
2. Siri
Siri was not a thing when Gilmore Girls was originally on, which is a true travesty. Between the parody-worthy commercials (never forget the one with Zooey Deschanel), and the fact that you can now ask your phone to answer the most ridiculous of questions for you while on the go, I can't imagine Siri won't make an appearance in the revival.
3. Taylor Swift's Feminist Awakening
Whether or not Lorelai and Rory are actually into Taylor Swift's music is irrelevant. The thing I really think they'll be making allusions to on the show is Taylor Swift's feminist awakening, and, of course, her ever-expanding girl squad of celebrities. Maybe Rory is even in the girl squad. Hey, I can dream.
4. Miley Cyrus Twerking At The VMAs
It was the event that woke the world up to the fact that Hannah Montana was truly no more. I can already imagining Lorelai saying that this is one way to shed your child star roots, am I right? Bonus points if Rory references this event as part of a conversation on the drastic difference between who Rory is now and who she was, say, eight years ago when the show was on the air.
5. Beyoncé Dropping A Surprise Album
And now everyone's trying to do it. But Beyoncé did it first, and became a literal goddess in the process, and the Gilmore Girls revival totally needs to pay homage to her or I might actually weep.
6. So. Many. Reboots.
Some are a better idea than others, but I can't imagine the sheer amount of Hollywood reboots, remakes, and revivals in the works won't get a tongue-in-cheek reference on this, the Gilmore Girls revival.
7. Tumblr
I just feel like Lorelai really loves gifs. And I really, really want Rory to have a Tumblr blog.
8. Donald Trump Running For President
This... quite honestly could be the whole show.
We still don't know if the Gilmore Girls revival is actually happening, but, if it does, these and many more pop culture references are in our future. It's like having a slumber party with your two best friends all over again, you guys. I honestly can't wait to hear the verdict on whether the mother-daughter duo is finally back.
Images: Warner Bros. Television; Disney–ABC Domestic Television; Giphy