Why You Should Know Who Dexter Mayfield Is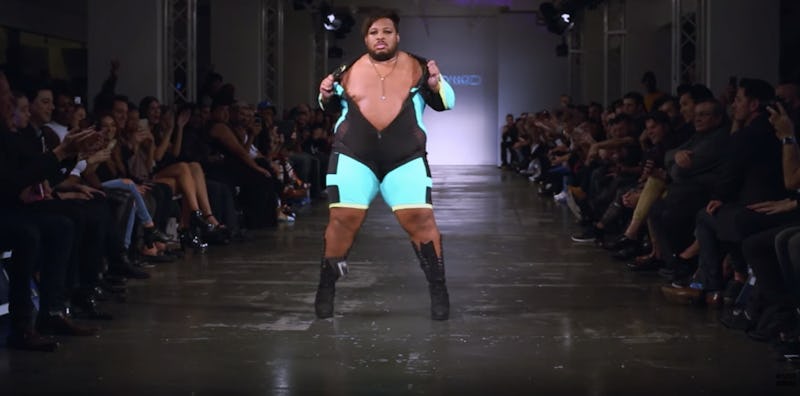 It's been a slow and steady battle, but bodies of all shapes and sizes are slowly starting to get some recognition in the fashion industry. Plus size models like Tess Holliday and Ashley Graham are booking gigs like crazy, and everyone is starting to see that variety will only make things better. One perfect example of this is Dexter Mayfield, a California-based dancer and now, bonafide plus-size model who absolutely killed it on the runway for Marco Marco.
At Marco Marco's Los Angeles Fashion Week show, Mayfield took the runway alongside plenty of RuPaul's Drag Race winners, and the world went absolutely nuts. Mostly because he has the fiercest walk of all time. Like, seriously, if you are ever feeling down on yourself and need to portray total confidence, channel Mayfield. His self-assured strut is the inspiration we all need in our lives.
Mayfield instantly broke the internet when the footage of him slaying hit the web. When asked about his confidence, Mayfield told Buzzfeed, "Being a professional dancer, I already know the pressure of not fitting into the typical look of what a dancer should be. So stepping into modeling and walking the runway, that pressure is compounded even more."
And if Mayfield's strut and fearless attitude doesn't inspire you, watching him dance at the end of the runway, and then skip all the way back, definitely will. Let's all take a cue from Mayfield and not let our haters get us down. Bravo, sir! I applaud you.
To see all the incredible models walk in Marco Marco's LA Fashion Week show, peep the video below.
Image: WOWPresents/YouTube