'Fargo' Season 2 Includes Some True Events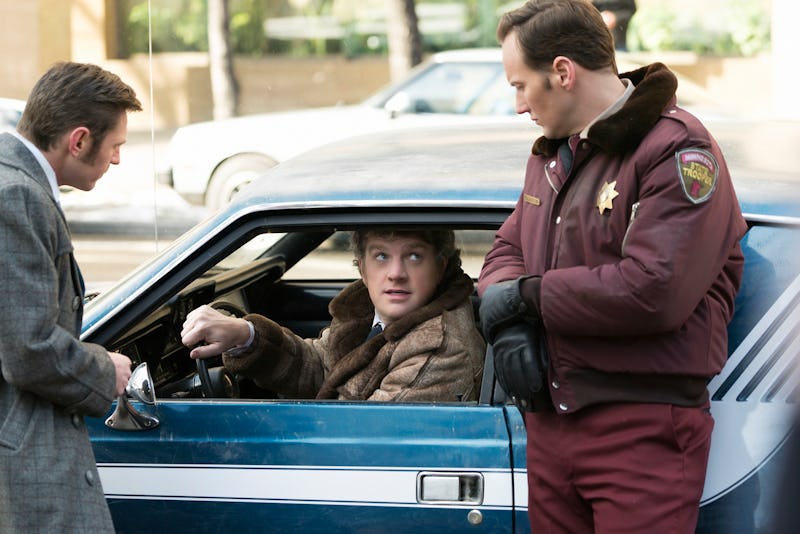 The beginning of every episode of Fargo states that "[the series] is a true story", but that's simply not true. Fargo's "true story" device is a bit of narrative trickery from showrunner Noah Hawley that harkens back to the original 1996 film. Although the show claims to be a true story, it merely utilizes the "true crime" genre as a storytelling device. However, despite being a "true" account of false events, this year, Fargo Season 2 has elements of truth to it, albeit in some pretty unexpected ways.
In regards to the truth of the original film, writer-director Joel Coen told Time Out that "if an audience believes that something's based on a real event, it gives you permission to do things they might otherwise not accept." Oddly enough, two of the most outlandish aspects of Season 2 of Fargo so far are the two that have some correlation to real world events. In fact, Rye Gerhardt may be the only character that anything "real" happens to all season, as he was the witness/victim of the two real-life events that have a suspicious similarity to the series. While these stories' influences on the show have not been confirmed by Hawley or anyone else related to the show, the similarities are uncanny.
Windshield Ride
The inciting incident in the series for Peggy and Ed Blumquist is the accidental murder of Rye Gerhardt after he shoots up a late-night diner. Peggy, shocked by the fact that she has struck a man, drives home with Gerhardt still lodged in her windshield, and he was not removed until she returns to her garage, only to die there. While it seems fairly absurd for someone to drive all the way home with a dead body hanging out of the front of their car, that's exactly what happened when a Texas woman struck a man with her car in 2001. Chante Mallard struck Gregory Biggs with her car, and drove him home while he was still lodged in the windshield. After returning home she did not call the police and he died in her garage. She then worked to dispose of the body and bloodied car seat. After being caught allegedly bragging about the incident at a party, Mallard was convicted and sentenced to 50 years in prison for her role in Biggs' death.
Concerning The UFO Sighting In Small-Town Minnesota
That's right everybody, they've got UFOs in this "true crime" show. Pushing the limits of what audiences will accept as reality, Hawley and Co. decided that the last thing Rye Gerhardt should see before taking a trip to the Blumquists was a suspicious and inhuman array of flashing lights in the sky. At the very end of the second episode, there's also a suspiciously alien-looking flash of light as the camera pans up towards the sky. While is currently no proof of alien life (I know, I'm sorry), nor proof of extra-terrestrial flying machines with flashing lights (adult life is full of disappointments), there is a bevy of eye-witness accounts of UFO encounters. One encounter, in particular, seems pretty relevant to the series. On August 27, 1979, Deputy Sheriff Val Johnson of Marshall County claims he encountered a UFO near the North Dakota border in the early morning. Johnson claims he fell unconscious during the encounter and awoke with minor injuries, a damaged car, and no explanation for what had happened.
Perhaps later this season, Lou Solverson will end up acting as a fictional Deputy Sheriff Johnson and have an encounter with the same UFO that distracted Rye Gerhardt? (It should be noted that Rye Gerhardt was high on cocaine, and under the stress of having killed three people, at the time of the sighting, but that doesn't necessarily make it any less real.)
Fargo shows audiences that there is always more than meets the eye. The kindly small-town folk you know could be murderers and thieves, the stories you are told are true are actually false, and the things that you think must surely be fake are the things that end up being true. The creators may pull in more outlandish true stories from the upper midwest into the season, but they probably won't push it too far and start featuring North Dakota Thunderbirds anytime soon.
Images: Chris Large, Screengrab/FX; Giphy