We Need More 'Ladies Of London' Drama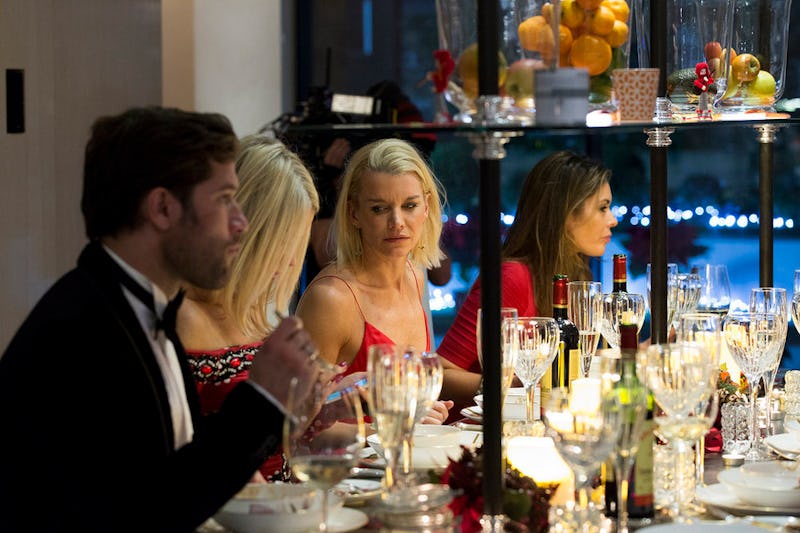 God save the Queen — Ladies Of London is nearly over. It doesn't seem fair that fans only get a few episodes per season of these across-the-pond shenanigans when other franchises like Real Housewives Of Orange Country get double the amount. But no matter, I'm here to enjoy tea, sandwiches, and plenty of drama on Bravo for as long as it lasts. Season 2 may be wrapping up, but will Ladies of London return for Season 3?
Andy Cohen and his ilk at Bravo have yet to green-light the series for another season of British and American mayhem (and all the arguments that go along with calling yourself either British or American), but boy, oh, boy, will I be waiting on the edge of my seat to find out when I can tune in again. Season 2 featured Juliet Angus, Marissa Hermer, Annabelle Neilson, and Caroline Stanbury returning from Season 1, and new cast members Caroline Fleming and Julie Montagu joined in on the fun, as well. These ladies have argued over everything this season, like where to spend Thanksgiving (even though they're in England), what to eat, how much money it's appropriate to have, and why straddling someone else's husband is sometimes not the best idea. Oh boy. While we wait for an update on the return of the Ladies, let's see what kind of hijinks we could expect to see if their lives are aired on Bravo again.
Juliet Angus
One of the show's resident Americans, Juliet's had it kind of hard this season, especially with the dissolution of her friendship to fellow American Marissa Hermer. Since the show wrapped, Juliet's kept mostly out of the press and has instead been traveling and focusing on her blog, The London Stylist. Keep on keeping on, Juliet!
Marissa Hermer
Also an American, Marissa had a lot of off-color things to say this season. What gives, Marissa? Didn't you used to be, I don't know, sort of nice? Anyway, Marissa has been leveraging her time in the restaurant business into a lifestyle/hosting kind of career, and she's giving recipes and tips to websites like People and The Daily Meal , respectively. I don't blame her — she definitely has crossover appeal. It could be fun to watch her career rise in Season 3.
Annabelle Neilson
I've never been quite sure as to why Annabelle Neilson is on Ladies Of London in the first place. She has a ton of famous friends already — she hangs out with Kate Moss. That's neither here nor there, though. Annabelle has created a group of characters called the MeMeMes and created a children's book series around them. Pretty cool, right?
Caroline Stanbury
A lot of Caroline S' character arc on this season of Ladies Of London was about her company, the Gift Library, which unfortunately shuttered earlier this year, and there's been no word of Caroline opening anything else. Perhaps she's just working on the next great idea.
Caroline Fleming
A baroness and former host of Denmark's Next Top Model, Caroline was one of my favorite additions to the cast this season. She's pretty chill for someone who is almost royalty, you know? I didn't think she deserved all the flack she got for dating a 30-year-old, either. Since the show wrapped, Caroline has been traveling and hanging out with her brood of adorable children. That's not that interesting, at least not in the television sense, but it sure is nice.
Julie Montagu
Another American and a native of Sugar Grove, Illinois, Julie became Lady Hinchingbrooke when she married her husband. She's a self-described superfood guru, and she's been working on expanding her business since she finished filming.
Well, that's what the Ladies Of London cast has been up to since filming wrapped. Not all that interesting, but hey, that's life. Maybe if the series is picked up for Season 3, they'll all be inspired to make some dramatic moves and bring us another great season of reality TV.
Image: Tristan Fewings/Bravo