Is UD Naked Vault II Worth It?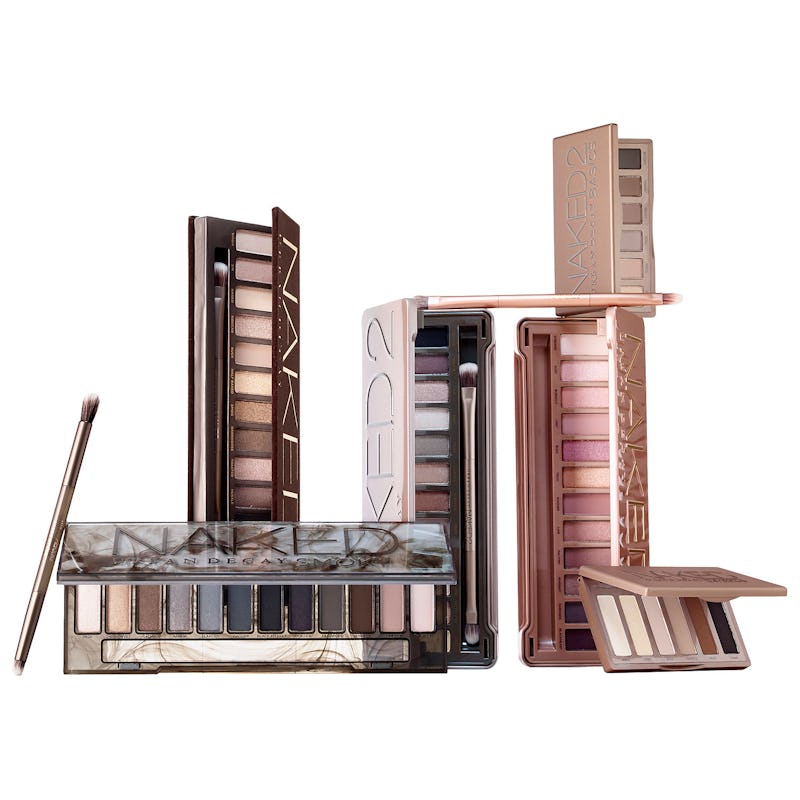 Way to go, Urban Decay. You played with our hearts with last year's Naked Vault holiday release, and you're back again for some more. Sadly, the new Urban Decay Naked Vault Volume II was here and gone before we could blink. The box sold out on Sephora.com in five minutes, but we know it's coming back., and we'll be ready. If you're wondering if the UD Naked Vault 2 is worth it, here's my answer, along with a definitive guide to back me up.
The first Vault had a major flaw, IMO. It was a mere $92 in savings to buy the full box instead of piece-mealing each of the twelve items. It cost a grand total of $280, when buying individual items would cost $372. Not great, considering most UD fanatics already had one or more of the items included already.
The latest box differs from the first in a few ways. To begin, this box carries half the items: six palettes versus last year's twelve items, including lip products and eyeliner. Volume 2 includes, instead, all the eyeshadow palettes: Naked, Naked2, Naked3, Naked Smoky, Naked Basics and Naked2 Basics. It's safe to say that while there are fewer individual items, there is certainly more product in this box. Plus, it offers killer savings. If you bought all the Volume 2 items individually, it would cost you $274. With a $165 price tag, you save $109.
Personally, I think Naked Vault 2 is an awesome buy if you plan on keeping one (or two, I won't judge) palettes for yourself and gifting the rest for the holidays. These individual palettes are beloved by all styles and skin tones, and cost $54 on their own. Any girlfriend, mom, aunt or sister would love to find any of these inside a gift box.
If you already have a palette or two (or three) then buying this for yourself will likely be a waste of cold hard cash. Personally, I already have three of these items. Most of the palettes feature colors from other palettes (Half Baked, anyone?) So if you want something specific, like the rose hued Naked3 or the Naked Smoky, it's best to just buy them individually.
But, who really knows when Sephora will restock this holiday box. The existing stock sold out within five minutes of launching, leaving some pretty peeved customers. When (and if) it does come back in stock just in time for your holiday shopping, you'll have to grab it fast.
Image: Sephora